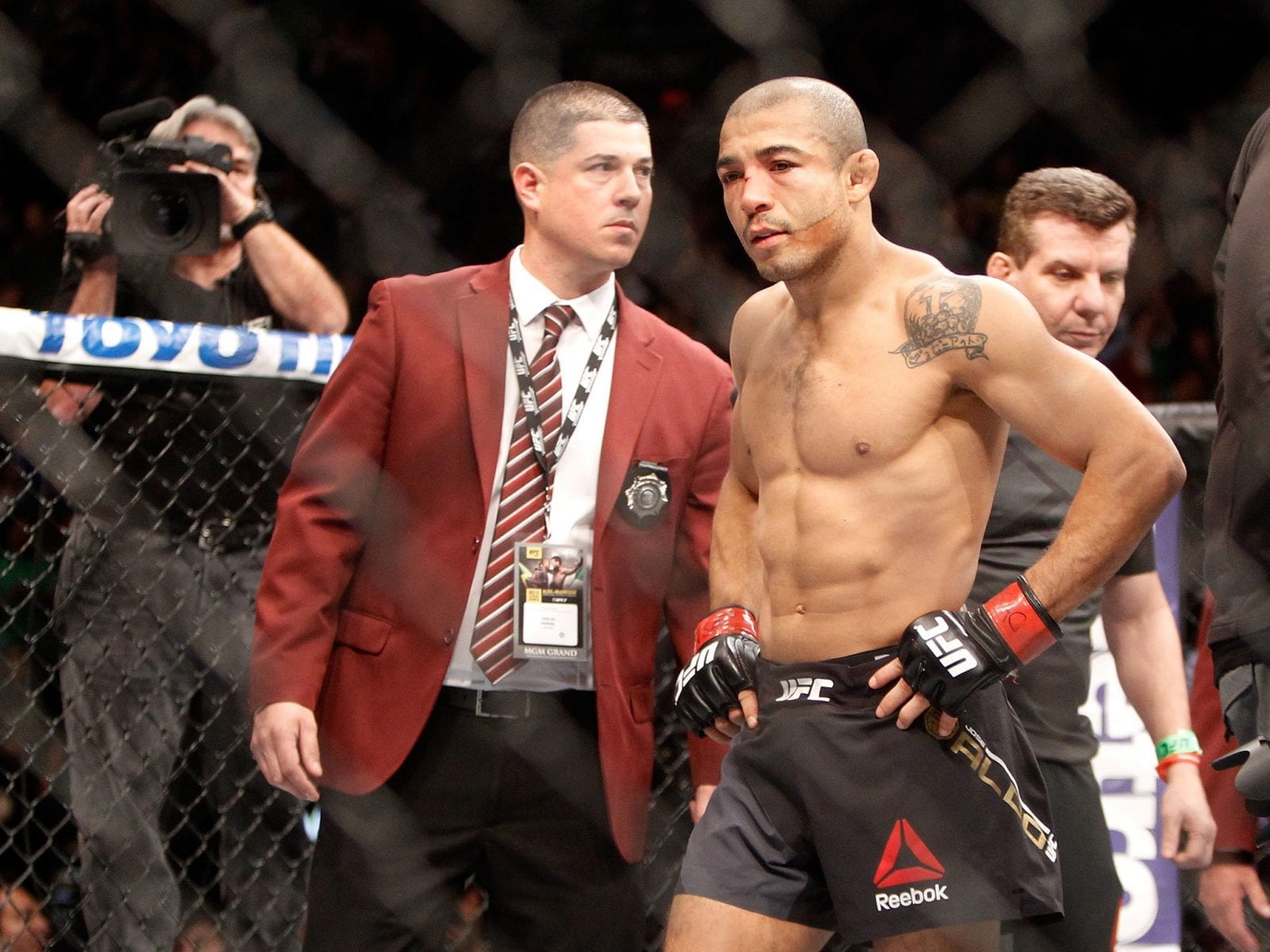 Jose Aldo has reaffirmed his commitment to never fight in MMA again — but says that a move to the boxing ring is a very realistic possibility.
UFC legend Aldo announced his retirement from mixed martial arts last month after dropping a decision to Merab Dvalishvili in August. It was a result which snapped a three-fight win streak that the Brazilian had pieced together, and stopped in its tracks his goal of challenging for one last world title before hanging up his gloves.
Aldo had one fight remaining on his deal before amicably severing ties with the UFC, and told Globo Esporte (via MMA Fighting) that his remaining contractual terms with the UFC prohibit a move to any other MMA organisation — but a move to boxing presents no such issues.
"I'm trying to see the best path I'll take right now," Aldo stated. "I won't fight MMA, that's for sure. I thank everybody calling me from other promotions, but I haven't left the UFC, I remain under contract with them. I'll see where I'll fit.
"Boxing is a possibility," Aldo, 36, added. "It was always a dream I had in my life, I never hid that from anyone. It was always a dream. But let's see. Everybody says I'm still young, that I have a few years [left]. First, for now, with the birth of my son, I want to enjoy my family, and then I'll think of the professional side."
Aldo is considered to be one of the finest champions in MMA history, holding the WEC and then UFC featherweight titles between 2009 and December 2015, when he was dethroned in 13-seconds by Conor McGregor in a fight heralded as the biggest contest in featherweight history. The loss was the first he had suffered in over a decade and ended a run of 18 straight victories.
Comments
comments