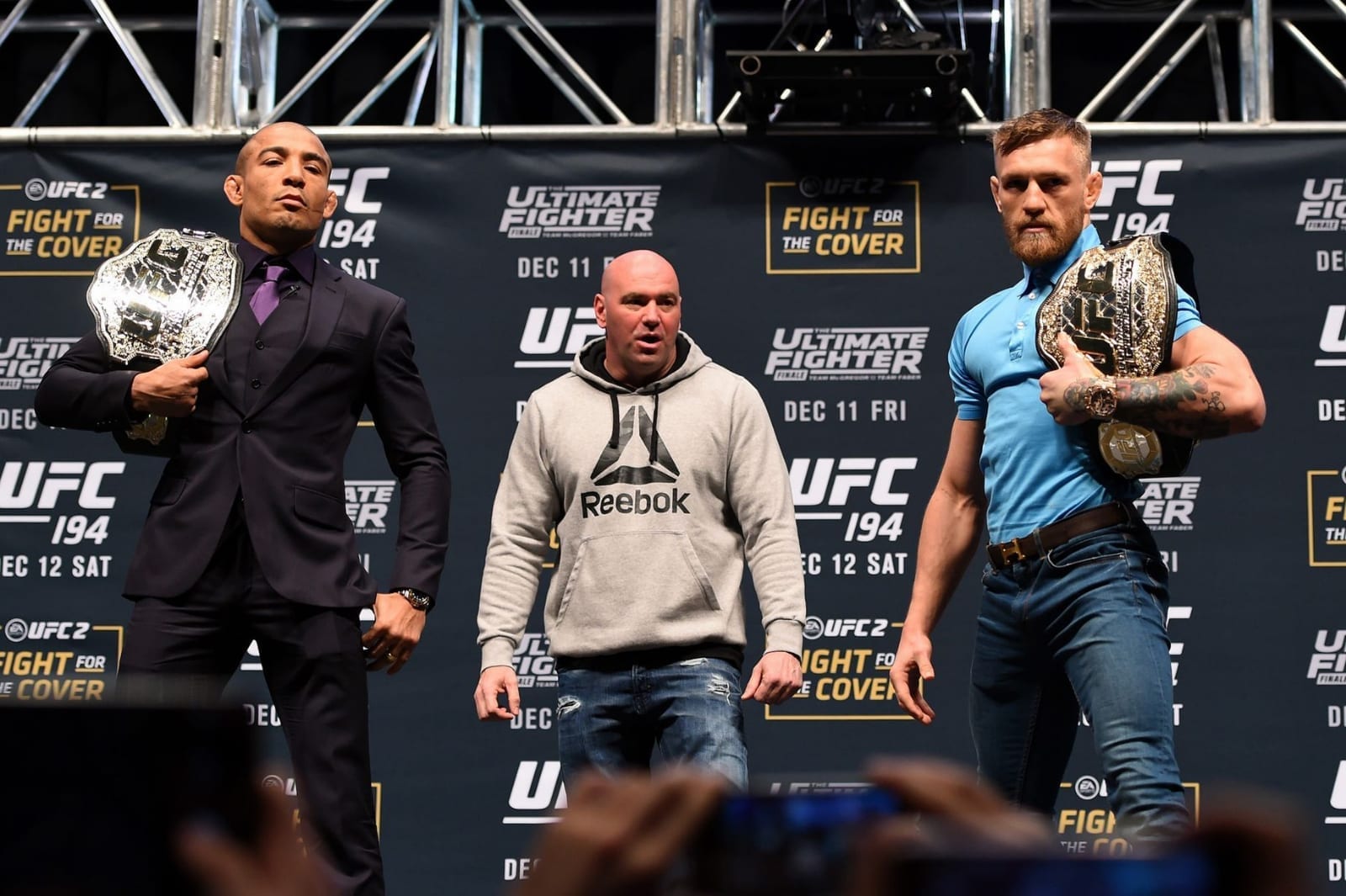 When Jose Aldo defeated Jeremy Stephens — and in doing so snapping a two fight losing streak — one of the most positive reactions to come out in the immediate aftermath emerged from a surprising source.
Approached by the media in New York, Aldo's old rival Conor McGregor was emphatic in his praise for Aldo and his win, telling TMZ he was happy for both Aldo and his coach Andre Pederneiras.
"Honestly, truly happy to see the joy he had after it," McGregor said. "It's a crazy business and I know he's gone through a lot of stuff. So to see him come back with that great finish, I was very happy for him and his coach Andre Pederneiras. The whole of Ireland was happy for Jose Aldo that night."
After Aldo and McGregor's infamous rivalry back in 2015, in which McGregor waged mental warfare on the Brazilian, Pederneiras believes McGregor's recent comments are just a sign of the real Conor McGregor that few get a view of.
"I think Conor created this pejorative myth around him because of the things he says, but backstage he's none of what he portrays himself to be to sell," Pederneiras said (H/T MMAFighting). "Every time I met him he was super respectful, we shook hands, so it doesn't surprise me that he had that reaction, especially now that he doesn't have anything booked with Aldo. If he had something booked with Aldo he would say he was lucky, that he's shit, only to provoke. He's a guy that had done things I can't see anyone else doing. He's unique in history, can't say anything."
Comments
comments