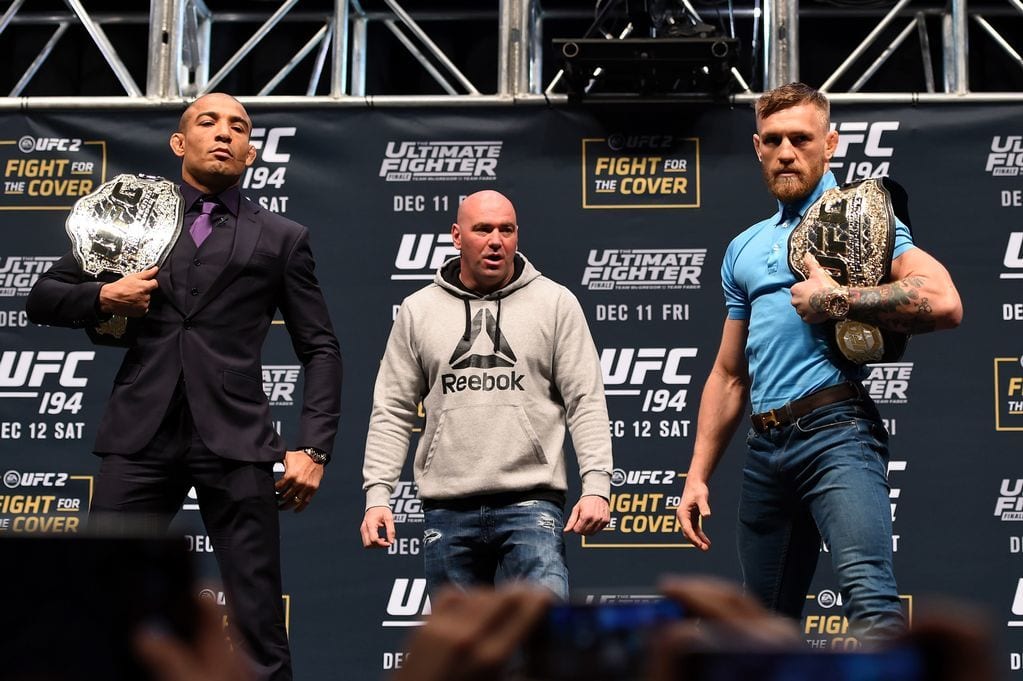 Jose Aldo has come out in support of his former rival and opponent, Conor McGregor.
Aldo and McGregor had one of mixed martial arts' most famous and heated rivalries during the Irishman's meteoric rise, and their contest at UFC 194 and the world media tour leading up to it brought new fans into MMA in droves.
Now, as McGregor heals up from a leg injury, Aldo has voiced his belief that McGregor will still be able to come back at an elite level and compete again should he desire.
"First of all, I'm upset with the injury," Aldo said, speaking to Ag. Fight (H/T MMAFighting). "It's quite hard, we work with our body, we try to keep it healthy because that way we can always be working.
"I think he can [get back to fighting at a high level]. I never doubt the champions, the mind and willpower of the champions. He has dominating before and was the lightweight and featherweight champion. It's all up to him. If he wants to come back at a high level, he can do it."
In Aldo's mind, McGregor's performance against Dustin Poirier last month was looking good until the shin break occurred at the end of the first round.
"The fight was going well especially because Conor forgot [his promotional] side and tried to be the fighter and win until that leg situation happened," Aldo said. "But, man, I think it's up to him [to return]. If he wants to come back again, he will work hard, abdicate from certain things to get there, dedicate himself and go back to the winning path."
McGregor currently doesn't have a return date, but UFC president Dana White believes we may see him return in around a years time.
Comments
comments