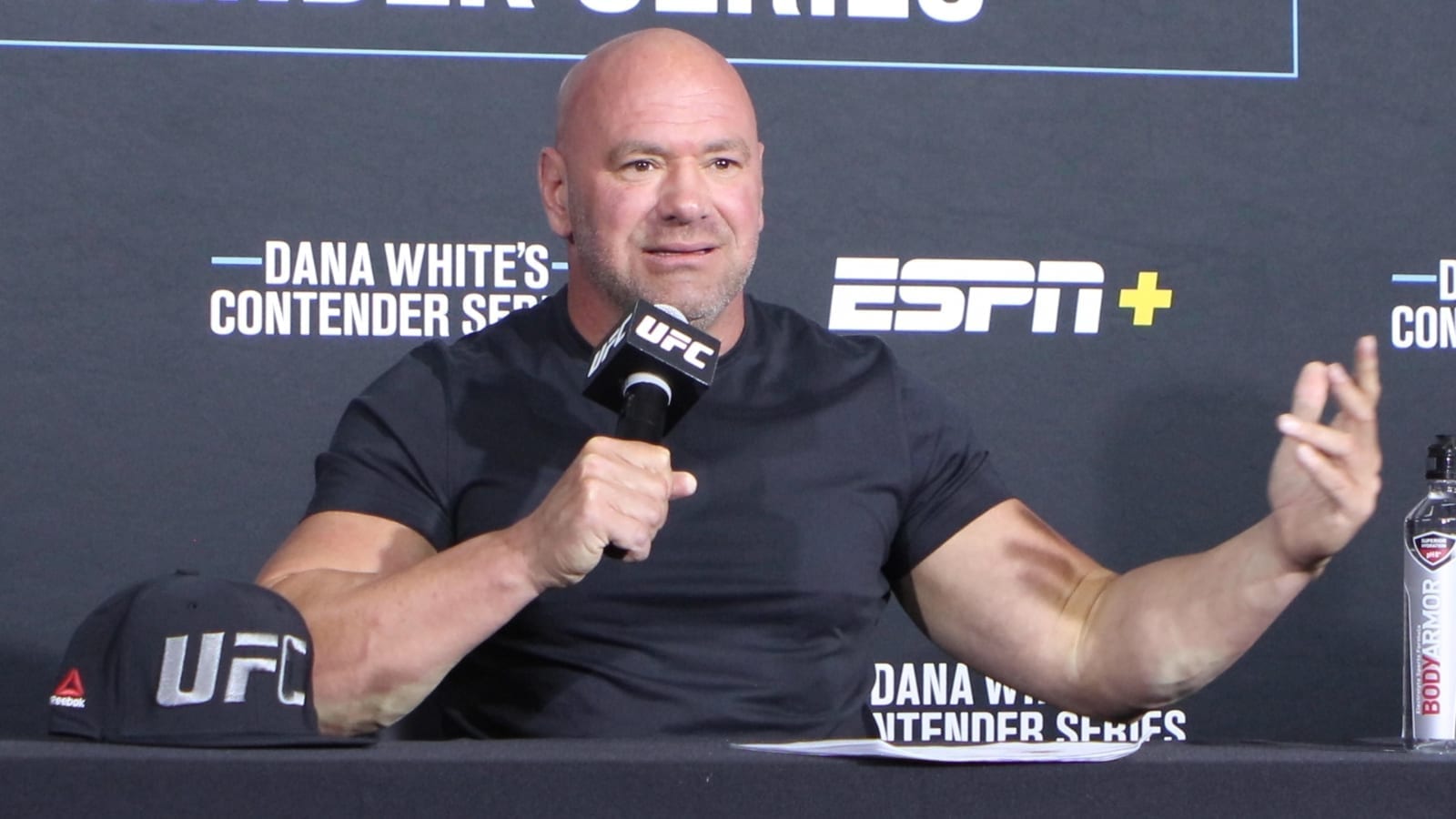 Dana White is making no bones about what he wants to see from Oscar De La Hoya's return to boxing.
The pugilistic legend is returning to the ring at the age of 48 against Vitor Belfort, in what the Goldenboy promoter says could be the start of another title run. While that remains to be seen, one thing the UFC president is hoping for is the direct opposite.
"I'm praying Vitor knocks this crackhead out — and viciously, viciously knocks him out," he said, speaking on the Pat McAfee Show ahead of UFC 265.
White's relationship with De La Hoya has become one of his most contentious, with the pair having gone from allies to rivals after De La Hoya publicly asked fans not to purchase the Conor McGregor vs. Floyd Mayweather pay-per-vew back in 2017.
Clearly, that dislike is going nowhere any time soon.
Comments
comments