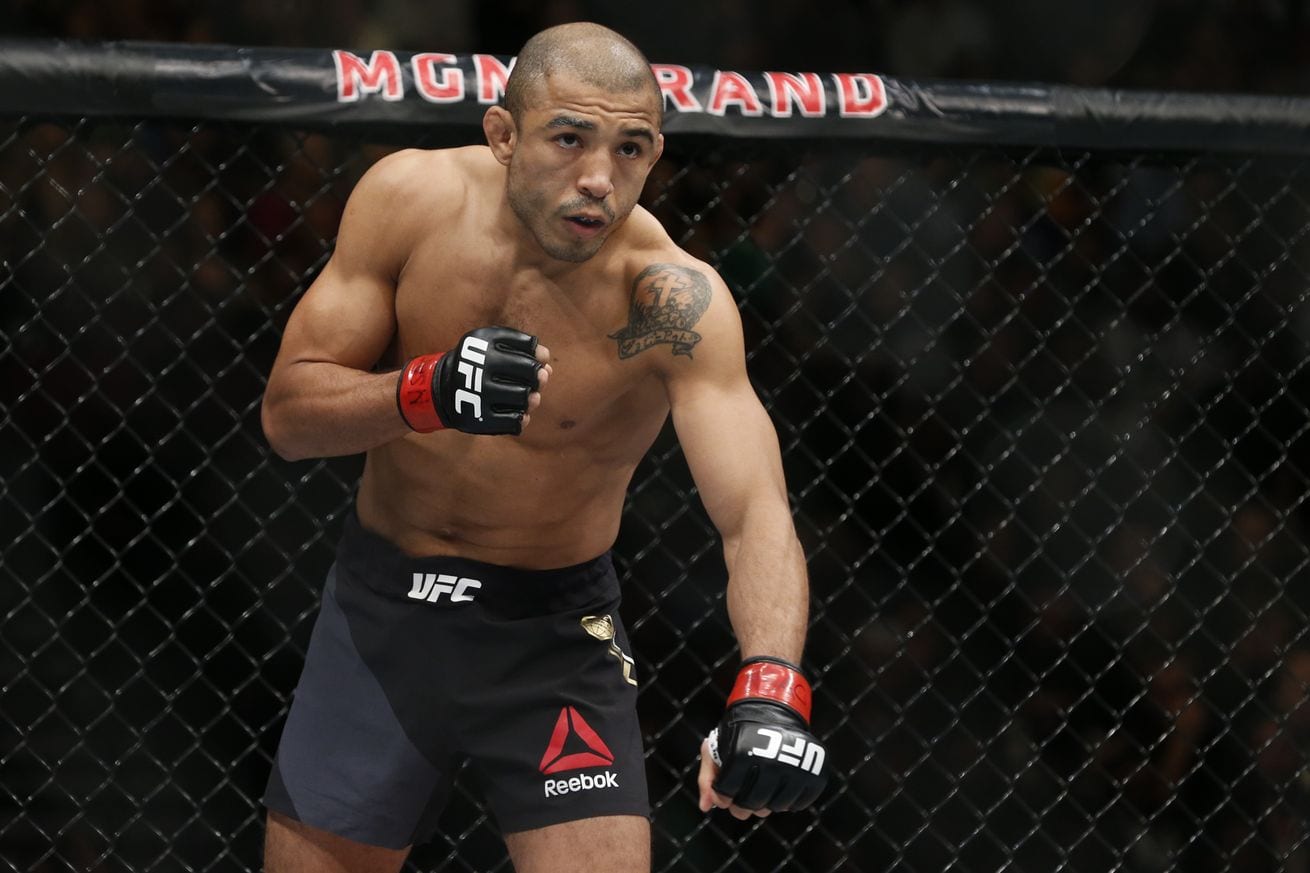 For the first time in nearly a decade Jose Aldo has won two fights in a row by stoppage but judging by his comments post-fight following an impressive victory against compatriot Renato Moicano in Fortaleza, Brazil, last weekend he wishes that his successes didn't have to come at the expense of fighters he respects.
Aldo looked like the buzzsaw of old in the co-main event of Saturday's card, hurting the dangerous Moicano early in the second round before swarming his opponent until the referee called a halt to the contest — the first time since WEC finishes of Mike Brown and Cub Swanson during his reign as 145-pound champion.
Following the bout, Aldo jumped the cage and ran into the embrace of his fans in scenes reminiscent of the Brazilian's heyday but once the euphoria of victory subsided, Aldo was quick to praise his opponent.
"First of all, I thanked him for the fight," Aldo said to the media after the contest. "I think that I had to say sorry because I was getting in the way of his dreams."
Aldo has announced that, in all likelihood, 2019 will be the final year of his professional fight career and that's why he says he was keen to offer words of encouragement to Moicano, a fighter with a big future in the UFC's 145-pound weight class.
"We need the new generation," Aldo said. "We need new athletes in my division, too. I always dreamed of having a total domination of Brazil in the division and I lost that so I want to give him the strength for that. So now it is in the past and I hope that he keeps going.
"He's got his talent and he's got his skills and he's got a great future ahead of him," he added. "He needs to believe in his team and hopefully he can fight for the title one day and become the champion."
Comments
comments