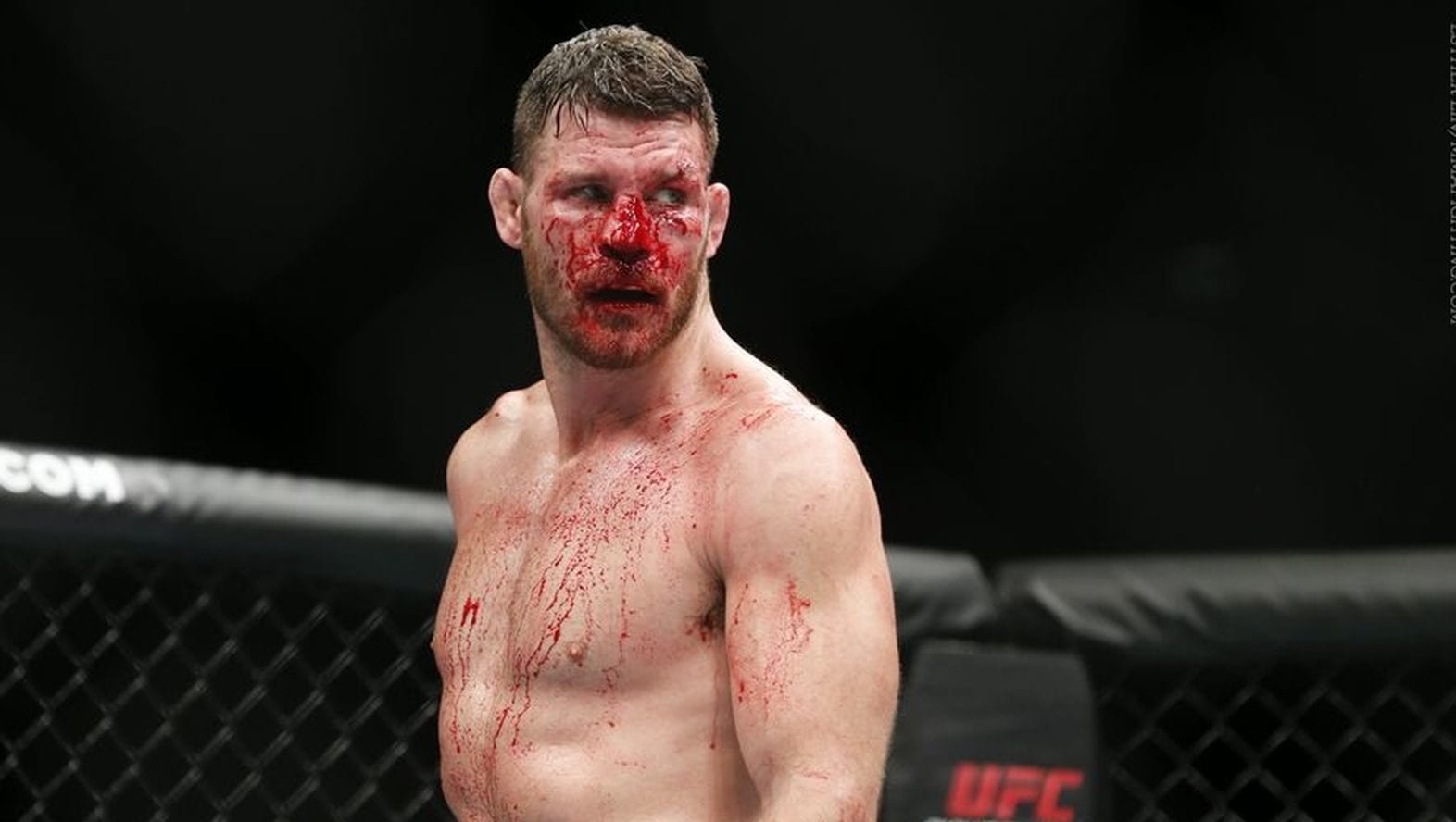 Michael Bisping says that Jorge Masvidal should stop worrying about him and focus instead on the other Englishman who is primed to face him in the main event of the UFC's trip to London next month. 
Masvidal faces Darren Till in the English capital on March 16 but at the press conference to promote the bout last week, Masvidal turned his attention to a long-running feud he has been engaged in with Bisping, the UFC's former middleweight champion which began when the two had words backstage prior to UFC 217 in New York City in November 2017.
"Man, I generally don't like Bisping, and he did something that I don't think I could do to anyone that I dislike, and that's see somebody with their family – see you pushing your kid in a carriage – and disrespect you in front of your kid," Masvidal said via MMA Junkie.
"I might have problems with (Leon Edwards), maybe me and Till in the future have problems, but it would never come to that. That is something that is different with me and Bisping.
"It's not like a fight, and I don't like him as a fighter because he has one eye, you know? It's because he's a (expletive) idiot. I wouldn't do that to no man, see him with his family and disrespect him. That's kind of stupid to me, you know, so me and Bisping will – either in the cage or out of the cage, we'll fix it."
However, speaking on his Believe You Me podcast, Bisping said that he doesn't understand Masvidal's problem with him — though he appears to think it centres on the UFC event in Shanghai, China, where Bisping was defeated by Kelvin Gastelum just weeks after losing his title to Georges St-Pierre in New York.
"First of all, my wife and children weren't in Shanghai so that can't have happened. What the f*ck is he talking about? Jorge Masvidal, you have your hands full with Darren Till. Focus on Darren Till because guess what, you slipped out by the net of me kicking your ass. If you're not careful, Darren Till's gonna make a mockery of you in London."
Comments
comments