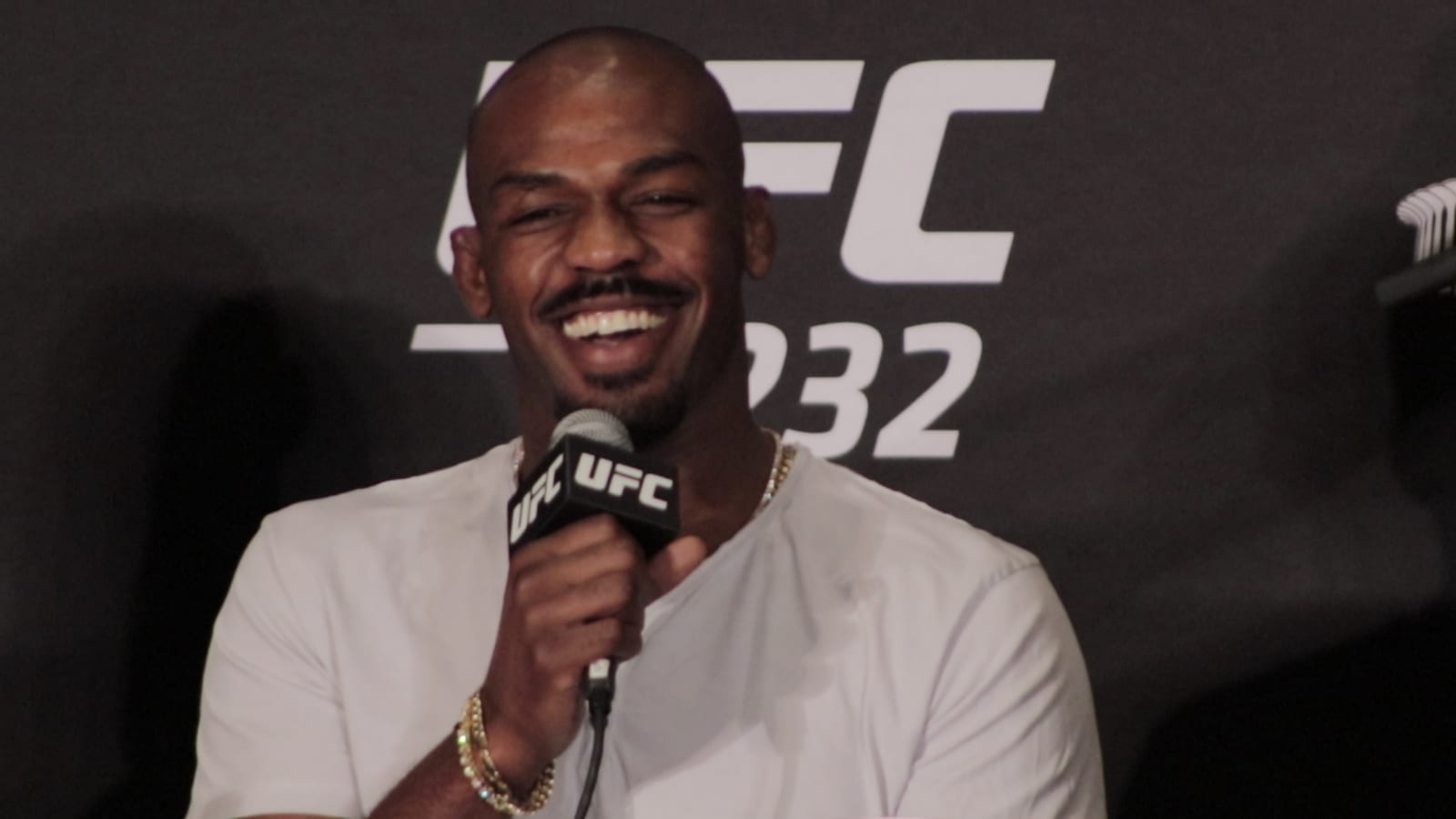 Regardless of which weight divisions they currently compete in the careers of Jon Jones and Daniel Cormier will be inextricably linked as long as they are both active fighters. 
For the first time since they have both been on the roster both men hold UFC world titles and a redemptive, champion versus champion fight between the two would be an easy sell to an audience already well-versed in their all-encompassing feud.
Cormier, who is thought to be very close to retirement, has ruled out a return to 205-pounds at this stage of his career but has invited Jones to heavyweight — something which the light heavyweight champ seems reluctant to do.
Speaking to MMA Fighting, Jones suggested that he may however be tempted if the bout proved too lucrative to turn down.
"Bring out the checkbook, Dana," Jones said. "Let's make it happen. I'll definitely do it for the right number. I'll definitely do it.
"At 205, it's like a no-brainer that I'll do it. I'm there to fight the next best guy. But to fight at heavyweight, I think it would take some serious convincing."
Jones and Cormier have, of course, met on two occasions inside the UFC. Jones won the first meeting at UFC 182 by unanimous decision. A second win via headkick TKO & punches was later ruled a no-contest owing to irregularities in Jones' drug-tests following the bout.
Comments
comments