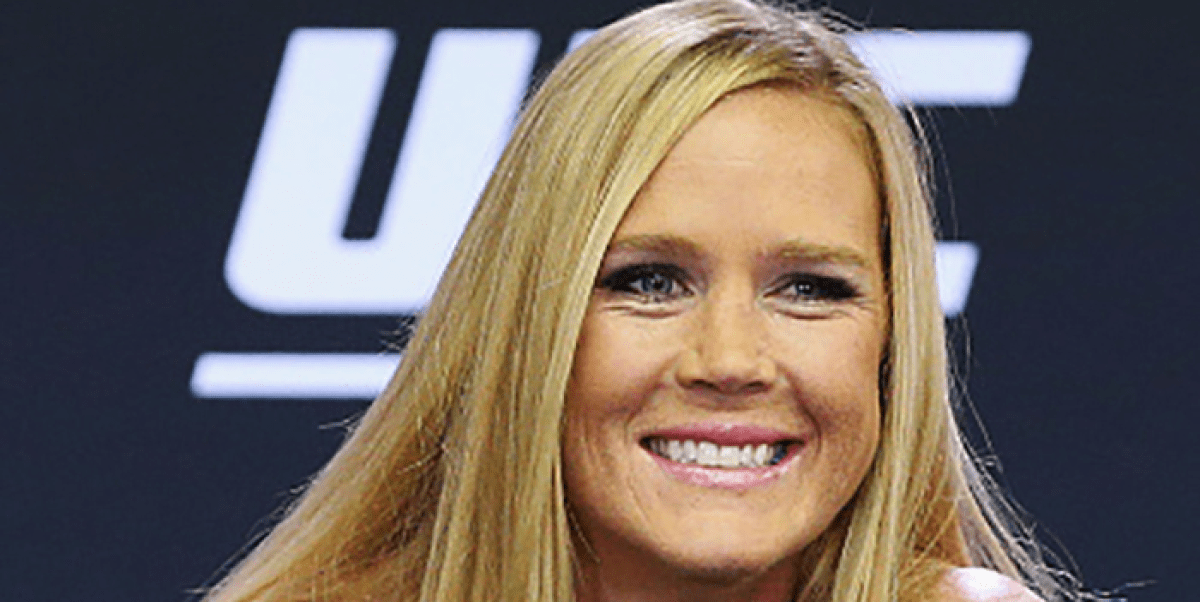 Both Holly Holm and Aspen Ladd were unaware their fight at UFC 235 was going to be cancelled until UFC president Dana White revealed as such on stage during the UFC 235 press conference yesterday.
While White wouldn't expand on the news other than to say new fights were being looked at for both women, ESPN's Brett Okamoto went on to report the decision was made as negotiations with the UFC over an extension for Holm's contract continue to drag on.
Comment from Holly Holm's agent Lenny Fresquez, who says today's UFC 235 fight cancellation is related to ongoing negotiations to extend her contract. pic.twitter.com/GOIrrjwlWq

— Brett Okamoto (@bokamotoESPN) February 1, 2019
Despite that reasoning, in an Instagram story posted last night, Holm revealed she — just like Ladd — had no idea the fight was going to be scrapped until it was.
"I'm sure you all saw the news that my fight was cancelled, and you probably found out before I did, I was still in the gym training til late today, and I had no idea," Holm said. "My heart, my mind, my soul, everything was focused for March 2… And I'm really bummed out about it.
"I didn't have any idea this was gong to be cancelled, and I don't really know what's going to happen — if it's going to be March 2, I really don't think it is — but I'm going to keep training and I'm gonna show you guys my hard work is going to pay off whatever the fight might be.
"This is a shock to me, and I'm just bummed out. But I want to say thank you o my fans who always supported me."
Here's the moment when Dana White revealed @aspenladdmma vs. @hollyholm was no more.. pic.twitter.com/BrDklkroo8

— TheMacLife (@Maclifeofficial) February 1, 2019
–
Comments
comments