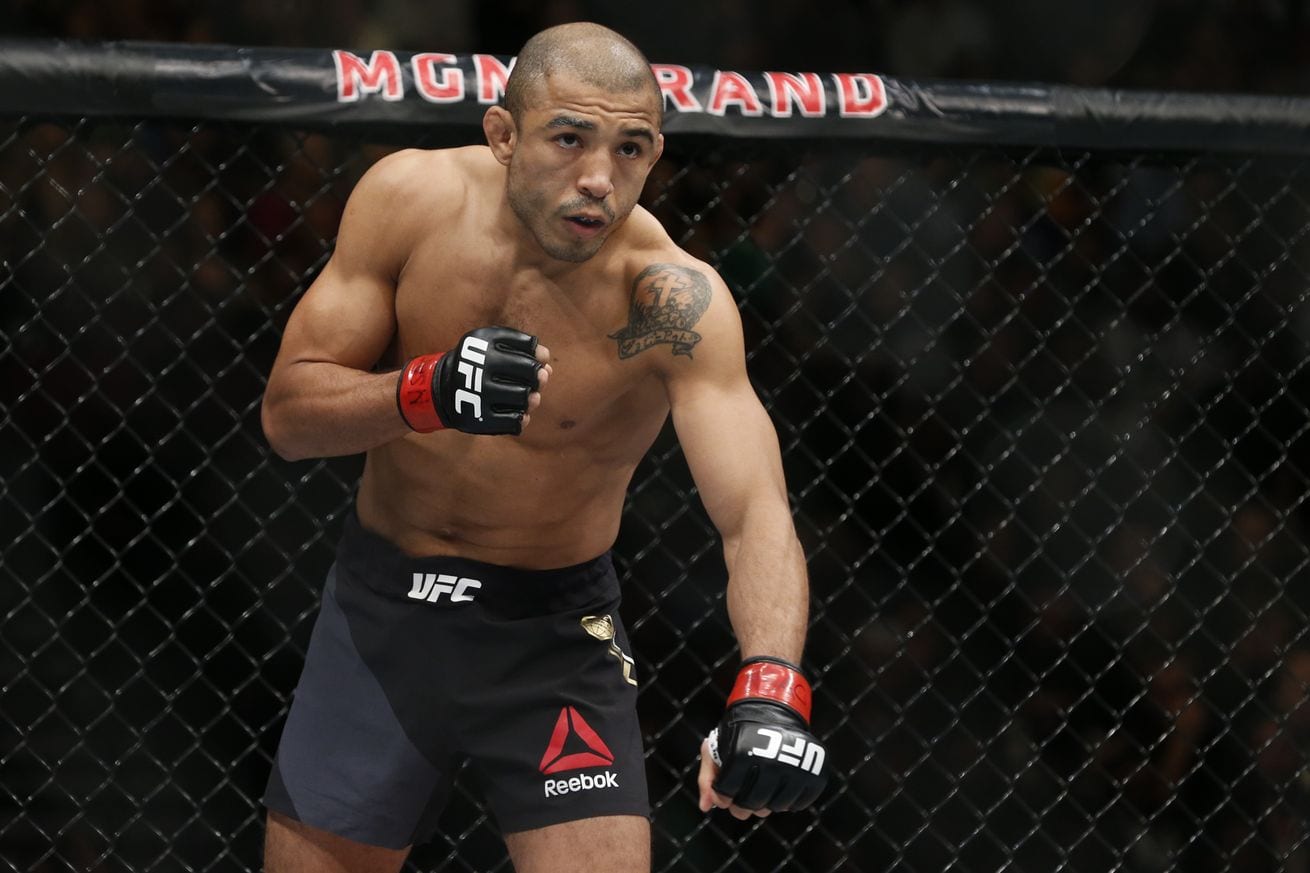 Jose Aldo has put off plans to move up to the UFC lightweight division, and instead looks to regain the featherweight title he lost to Max Holloway earlier this year.
Previously, the Brazilian had made mention of a desire to move up to 155-pounds to pursue a rematch with lightweight champion Conor McGregor.
Instead, Aldo plans to remain at at 145-pounds, and see how the division's title picture turns out there. With Holloway rumoured to defend his title for the first time in November this year, Aldo plans to fight around the same time and potentially cement himself as number one contender.
"It's sure to be Edgar [fighting Holloway next]," Aldo said, in an interview with AGFight. "Their fight will be in November. I know Edgar will be the next challenger. I'm not thinking about being the champion, I've cleared the game again. I have to start again, with my head turned to the next athlete and so I can [get] the belt again. That's what I have in my head."
And, according to the man who went undefeated for a decade, talks between his management and the UFC have already begun.
"We are already in contact, I have returned to train," Aldo said. "I'm waiting for the time to fight again, but I can not say anything until it's close. I will fight at featherweight, there is no reason to rise for [lightweight]. It's a stationary category, nobody knows what's going to happen there. I'm a featherweight … in my category, I've practically fought with everyone, I think Holloway was missing."
"The sport has winners and not always the positive result comes. It's [a part of the sport]. Now I'm thinking of fighting again."
Comments
comments