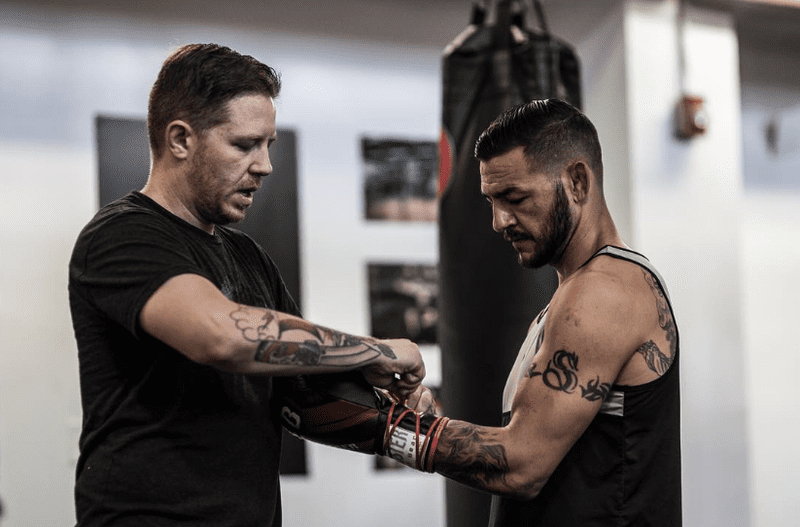 Cub Swanson is in a tricky position in the UFC's featherweight division. The longtime contender has won 10 of his last 12 bouts at 145-pounds, however those two defeats have come at the hands of current champion Max Holloway and the man who appears to have been granted a title shot ahead of him, Frankie Edgar.
Despite this Swanson remains confident that not only will he get the opportunity at the gold he has craved since he joined the UFC and that he can compete and win against both Holloway and Edgar if and when their paths cross once more.
"Oh, that's definitely the fight I want," Swanson said of a rematch with Max Holloway to FightHype.com "We fought once before. It wasn't a great fight for me and he did well and got the best of me that night, but I know I'm better than that. I know I have gotten better since then and that's the fight I want. I put in enough time, I paid my dues, and I've been promised enough times. I think my time is now.
Holloway is a fighter who has evolved hugely from his Octagon debut up to the point where he holds the gold and Swanson says a lot of the Hawaiian's improvements aren't just the result of hard work in the gym, but also from the confidence that comes with winning and performing well.
"I think the only difference in him is just his confidence and really just understanding his game. That's huge; people don't really understand how huge that is. His confidence is really high right now and anybody stepping up, it's going to be a challenge for them."
As for Swanson's own confidence, he says it waned slightly when he lost successive bouts to Holloway and Edgar after putting together six wins in a row in the UFC but any passion that may have dissolved with those defeats has most certainly returned.
"The last little win streak I had before this, I was really coming into my own, being creative and doing all of these things. And then I had two losses that set me back from title contention and I just kind of had my passion taken away after being denied a title shot so many times. I wasn't emotionally invested in it and I just felt so let down.
"So trying to go out there and fight without passion is just not me. I found that passion again. I even got a sports psychologist to always keep me focused on the things that are important and that's brought out the best version of me that we've ever seen in these last 4 fights."
Comments
comments