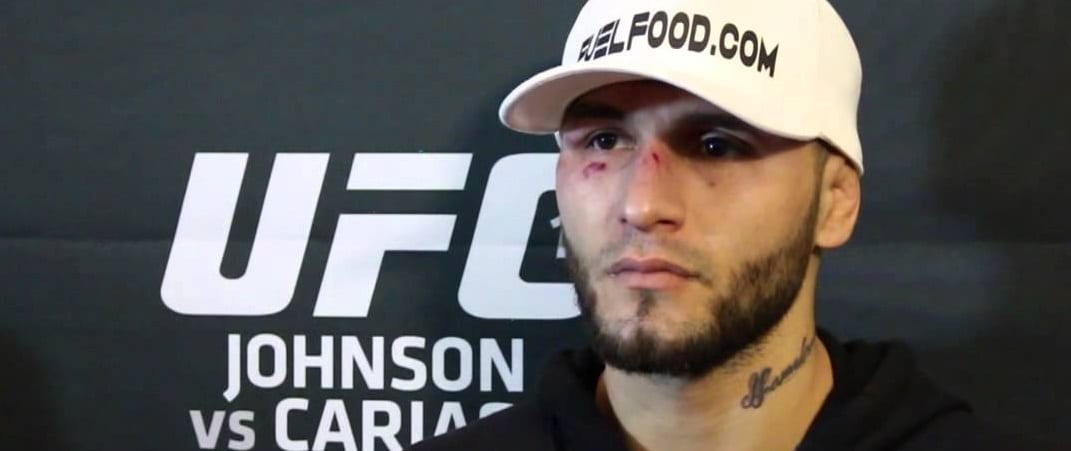 Demian Maia's late career surge in the UFC welterweight division has been something to behold. The Brazilian, who arguably owns the best pure Brazilian Jiu-Jitsu skillset on the UFC roster, has beaten the likes of Carlos Condit, Gunnar Nelson, Neil Magny, Matt Brown and Ryan LaFlare over the course of the last three years and has barely even lost a single round in that time.
The Brazilian, who will be 40 this year, would likely have already received the welterweight title shot which most observers agree he deserves were it not for the UFC 205 draw between champion Tyron Woodley and Stephen 'Wonderboy' Thompson. Instead Maia faces Jorge Masvidal, a fighter in the midst of a career resurgence of his own, at UFC 211 next month where another win will likely rubber-stamp his title credentials.
Masvidal, though, has other ideas. Fresh from a TKO victory over Donald Cerrone last January, Masvidal is targeting a title shot of his own and says that his performance against Maia in May will serve to underline the fact that he is the true #1 contender for Woodley's crown.
"Just how people were surprised about my striking against Cowboy, they're going to be even more surprised by my grappling in this fight", Masvidal said to BJPenn.com and reported by MMA Mania.
"You can't beat a guy like Maia unless you can grapple at that level. And most of the dudes – especially the guys he's fought – are not at that level of defensive wrestling or defensive jiu jitsu to beat him. I know that I am. I know that in every position we could come to in MMA, I'm going to out-position this guy. I'm going to out-will him, and then he's going to give in to the fatal blow.
"I'm going to kick his ass, really bad. It doesn't make it through the third round. I don't know if it's the first, I don't know if it's the second, but it doesn't make it through the third."
Comments
comments