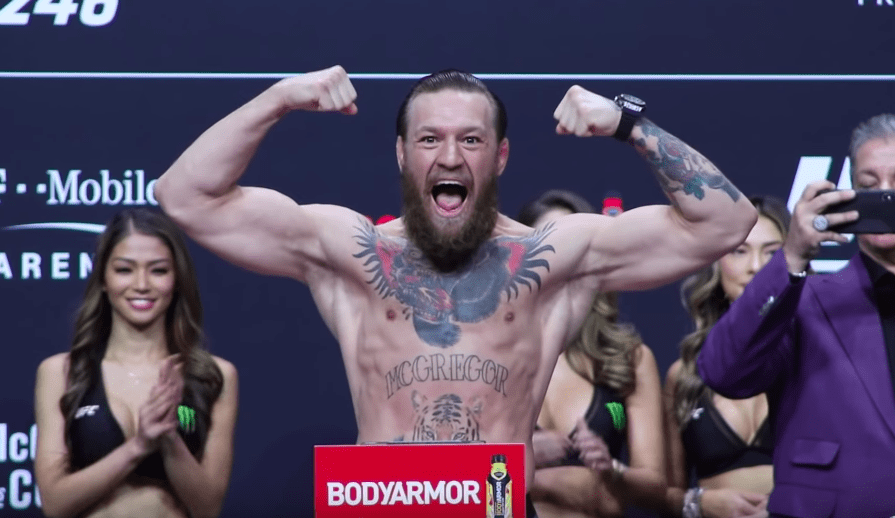 The manager of UFC welterweight Jorge Masvidal, Abraham Kawa, has suggested the idea of Conor McGregor vs. Jorge Masvidal fight with the organisation's interim UFC welterweight world title up for grabs.
Kawa made his suggestion overnight on Twitter following McGregor's 40-second win against Donald Cerrone in the UFC 246 headliner on Saturday night, intimating that current champion Kamaru Usman is currently injured and is facing a spell on the sidelines.
Any news relating to an injury currently being dealt with by Usman has not yet been released by the UFC or by his team.
Looks like usman is out indefinitely with another injury. Conor is ready to go. Jorge is ready to go. Interim title for 170?

— Ibrahim Kawa (@Abraham_kawa) January 19, 2020
McGregor's next move remains uncertain for now but the manner of his quick win at the weekend, as well as his statements afterwards, make it clear that he is intending to resume competition before long — and he now has options in multiple weight classes.
Usman had been speculated as a potential opponent for McGregor, but conventional logic suggests that Masvidal would be the 'bigger' fight and could lead to McGregor hoisting a third UFC world title over his shoulder.
UFC boss Dana White has stated that McGregor is the number one contender once Khabib Nurmagomedov and Tony Ferguson meet in April, though if the Russian fighter emerges with a win his return would be delayed due to his observance of Ramadan.
Comments
comments