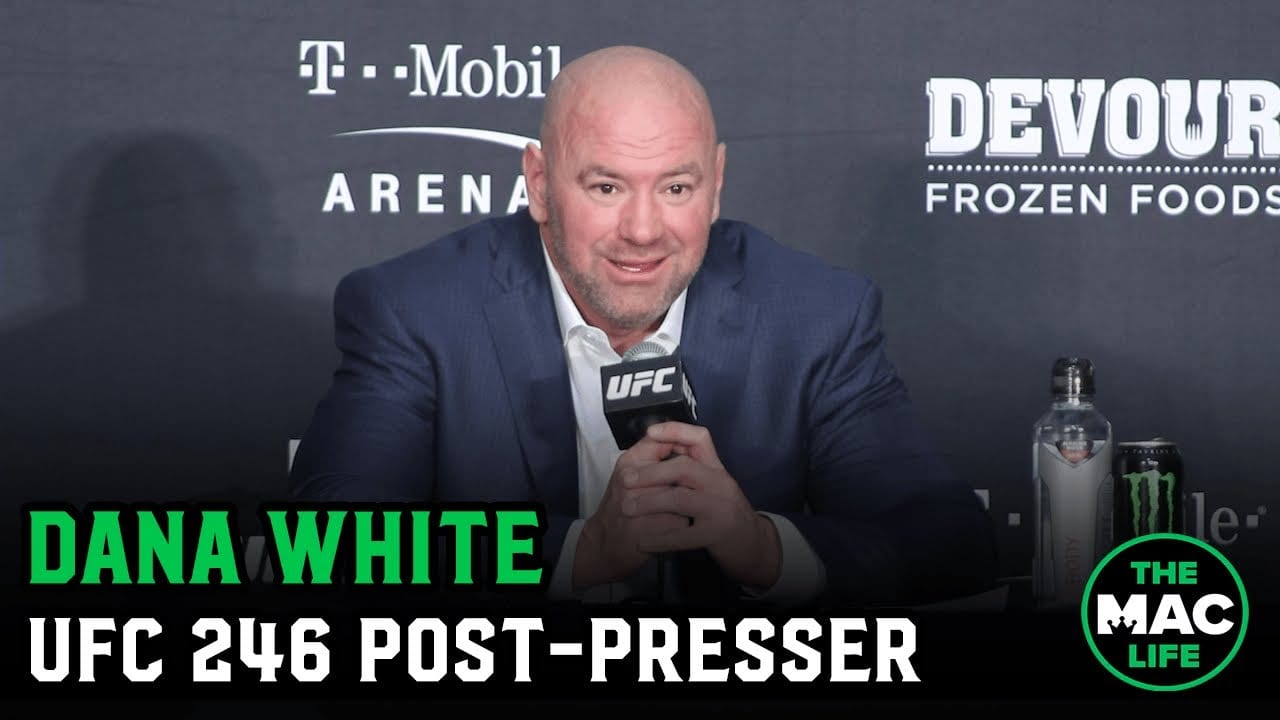 One of the most heated rivalries in combat sports history looks set for a sequel following Conor McGregor's brief but spectacular performance against Donald Cerrone in Las Vegas on Saturday night.
McGregor earned the fifth stoppage finish of his career in under 60 seconds of the first round, finishing the American fighter with strikes on the ground after troubling him with a left high kick and an inventive sequence of shoulder strikes from the clinch in the fight's opening seconds.
The win, McGregor's first since winning the UFC's 155-pound title in November 2016, extends a series of options in front of McGregor with names like Jorge Masvidal, Kamaru Usman and Justin Gaethje mentioned repeatedly in the media. However, White seems to have different ideas and believes that a rematch with UFC 229 opponent Khabib Nurmagomedov could become one of the biggest combat sports events in history, rivalling even some of boxing's most famous nights.
"Conor McGregor looked ridiculous," White said at the post-fight press conference. "Nobody saw that coming, nobody. I was blown away, he looked unbelievable.
"Going into the Khabib fight, Conor had a lot of personal stuff, some stuff self-inflicted, he had injuries. He has been obsessed with getting that rematch because he knows that he wasn't 100 per cent right. With how Khabib won the first fight and how famous he's become, we're looking at Hagler-Hearns, we're looking at Ali-Foreman, Ali-Frazier.
"This is a massive fight with global appeal, it's the fight that you make, it's the fight that makes sense. Khabib versus Conor is the biggest fight in the sport's history."
Nurmagomedov is currently slated to defend his 155-pound title in April against Tony Ferguson, but the history of that particular bout has led some to believe that it could once again fall apart at the last moment. Should that happen, McGregor would be a candidate to step in.
McGregor, though, is unconcerned as to the identify of his next challenge.
"The lightweight title will be there, that will come back around, that shot," he said. "The who doesn't matter to me, I'm looking at dates now."
Comments
comments