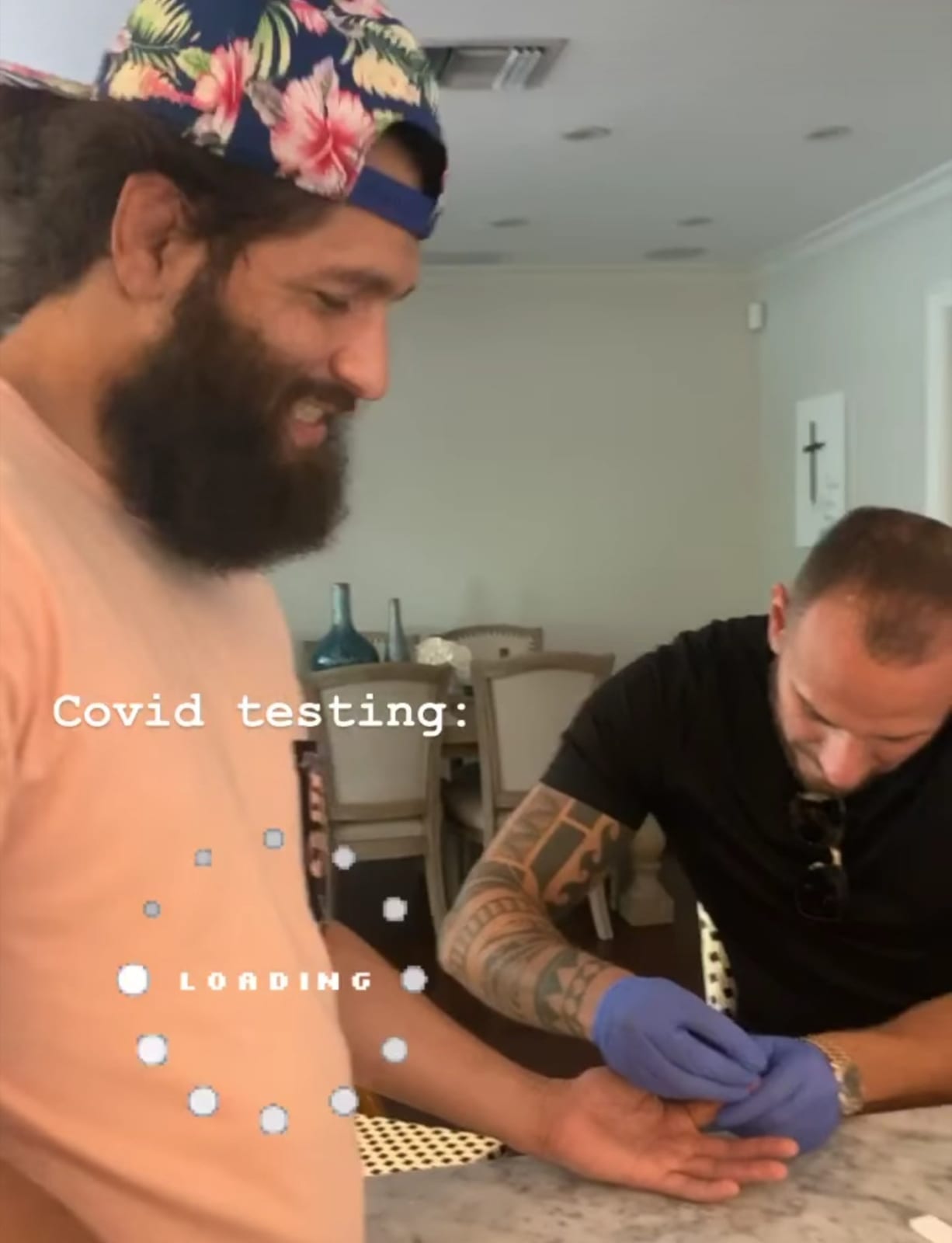 It couldn't happen, could it?
No sooner had it been announced that Gilbert Burns was out of next Saturday's main event with welterweight champion Kamaru Usman, fans immediately started speculating who could potentially make themselves over to the other side of the world to slot in as a replacement.
The name said more than most? Jorge Masvidal.
Masvidal and Usman have had a grudge match months in the making, and were originally set to meet for the 170-pound title before negotiations between Masvidal and the UFC ended up crashing to a halt, opening the door for Burns to be named contender instead.
Jorge Masvidal just got a Covid-19 test done and I don't think that was on his original to do list for July 4th 👀 (via @malkikawa) pic.twitter.com/VHdrIXQiSR

— Chamatkar Sandhu (@SandhuMMA) July 4, 2020
Now, with Burns ruled out after testing positive for the coronavirus, images of Masvidal taking his own Covid-19 test (the fingerprick antibody test) have hit the internet via his manager Malki Kawa, and the rumour mill has gone into overdrive. For what it's worth, Masvidal's other advisor Abe Kawa told ESPN's Ariel Helwani his fighter would accept a bout with Usman on such short notice.
According to Jorge Masvidal's manager Abraham Kawa, Masvidal is "absolutely willing" to take the Kamaru Usman fight on a week's notice.

— Ariel Helwani (@arielhelwani) July 4, 2020
Should it come to fruition, it would be an insane turnout for the books, especially with the already unusual happenings of 'Fight Island'. At the moment, the logical things that stand in the way are Masvidal's famous contract demands, as well as the logistics of getting him and Usman to Abu Dhabi while complying with coronavirus precautions with just a few days to go before their contest.
Comments
comments