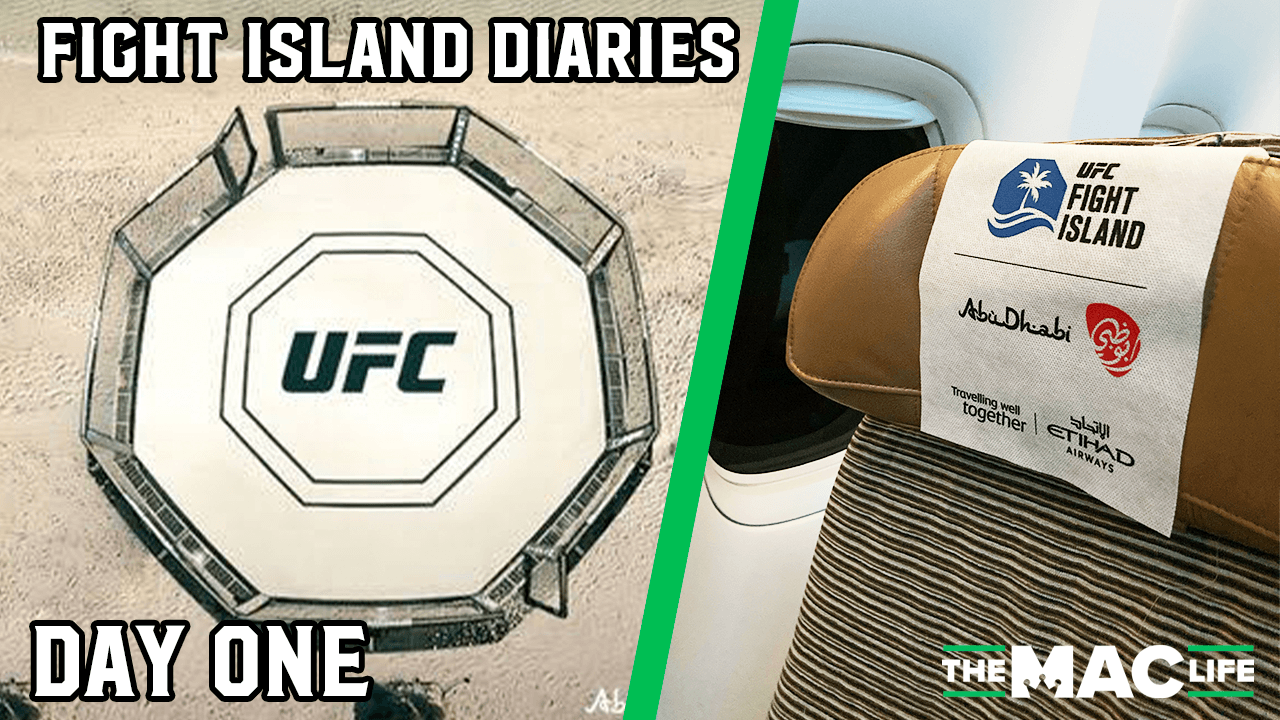 Hello all,
My name is Oscar Willis, and for the first week of Fight Island, I'll be doing daily blogs to offer an insight into what the set up is, what's going on and the all around general feel of the UFC's boldest attempt to continue on in the world of the coronavirus so far.
Admittedly, a lot of my time will be spent staring at the ceiling in my hotel room awaiting for the result of a number of Covid-19 tests, so if this turns out to be boring, blame the fucking pandemic, not me.
Back to the trip.
As you're no doubt aware by now, the first day didn't exactly go off without a hitch for the UFC. As we awaited to board our flight, direct from Las Vegas to Abu Dhabi, the news broke of Gilbert Burns' failed test for the coronavirus, ruling him out of his fight with welterweight champion Kamaru Usman. Shortly thereafter, it became apparent the UFC wouldn't be looking for a replacement, despite Jorge Masvidal and Colby Covington's social media posts, and UFC 251 was down one main event.
Working under the coronavirus has been, obviously, a weird experience. I'm the only MMA media member to have currently attended every show since the pandemic truly grabbed hold of the United States, starting with those in Jacksonville, Florida.
To know one or two people who've had the coronavirus have been in the same area, namely the Las Vegas hotel testing site, you get naturally paranoid and unnerved by the whole thing. Obviously as someone under 30, I'm not necessarily worried for my health as much as I'm worried I'll be ruled out of working/society for two weeks or more..
For those interested, I'm writing this bit on the flight over to Abu Dhabi, and I'm currently watching 'Birds of Prey' with Margot Robbie. Your one from Scott Pilgrims just shown up in it, his girlfriend. Had an affair with Ewan McGregor, who's also in this. Film's alright.
Once again, back to the trip.
Upon landing, we went to our hotel and were tested for Covid-19, even being given the choice of throat or nose. For the uninitiated, go throat. It's far quicker, far less weird, and the nose is just a bit violating and unexplainable.
It's 2am local time, and I'm in the hotel room after a total travel time of 20 hours.
Good night.
Comments
comments