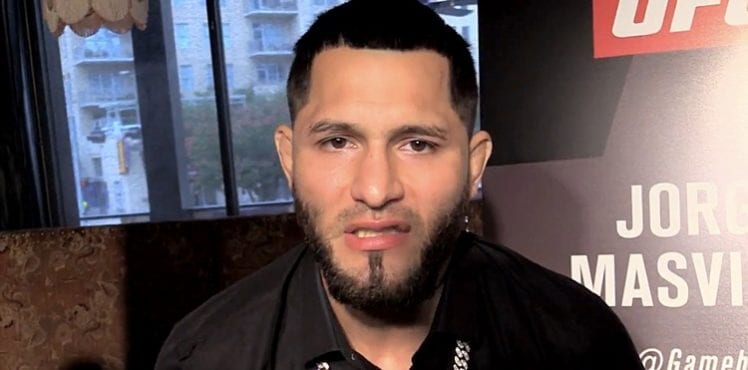 For a while, Jorge Masvidal was resigned to having a decent amount of time away from fighting to recover from a couple of tough fights in 2017. When he realised that by doing so he might miss out on a fight with Michael Bisping, he had to rethink his plans.
It's now a well documented fact that this year will be the last of Bisping's in-cage career. With the former middleweight champion repeatedly saying his next fight will be his last, it means that there is just one last opportunity to settle a score with the Brit. It's an opportunity that Masvidal is after.
And with the UFC returning to London in March — a date that could well be Bisping's swan song — Masvidal is ready to return to competition much earlier than he anticipated.
"I just don't like him as a person," Masvidal said, speaking on MMAJunkie Radio.. "I never really liked him before I met him, and after we had our encounters I liked him even less. With him, it's just a personal thing. He disrespected my country when he ripped up the flag, so he's got the bounty on his head. I would like to cash in before he retires. That's why I'm willing to fight so early."
Indeed, as if to prove it's Bisping or bust for Masvidal, should he not get booked in a bout with his rival, he won't return to the cage until late Summer.
"If it's up to me, I'm just going to be in the gym getting better until July, August," Masvidal said. "Train, train, train and just go to the gym without having to fight. Just train and get better – do new things and change up old habits. That takes a bit of time to learn those things and execute them. That's the only reason I'm willing to step up early because I don't like Bisping's ass."
Comments
comments