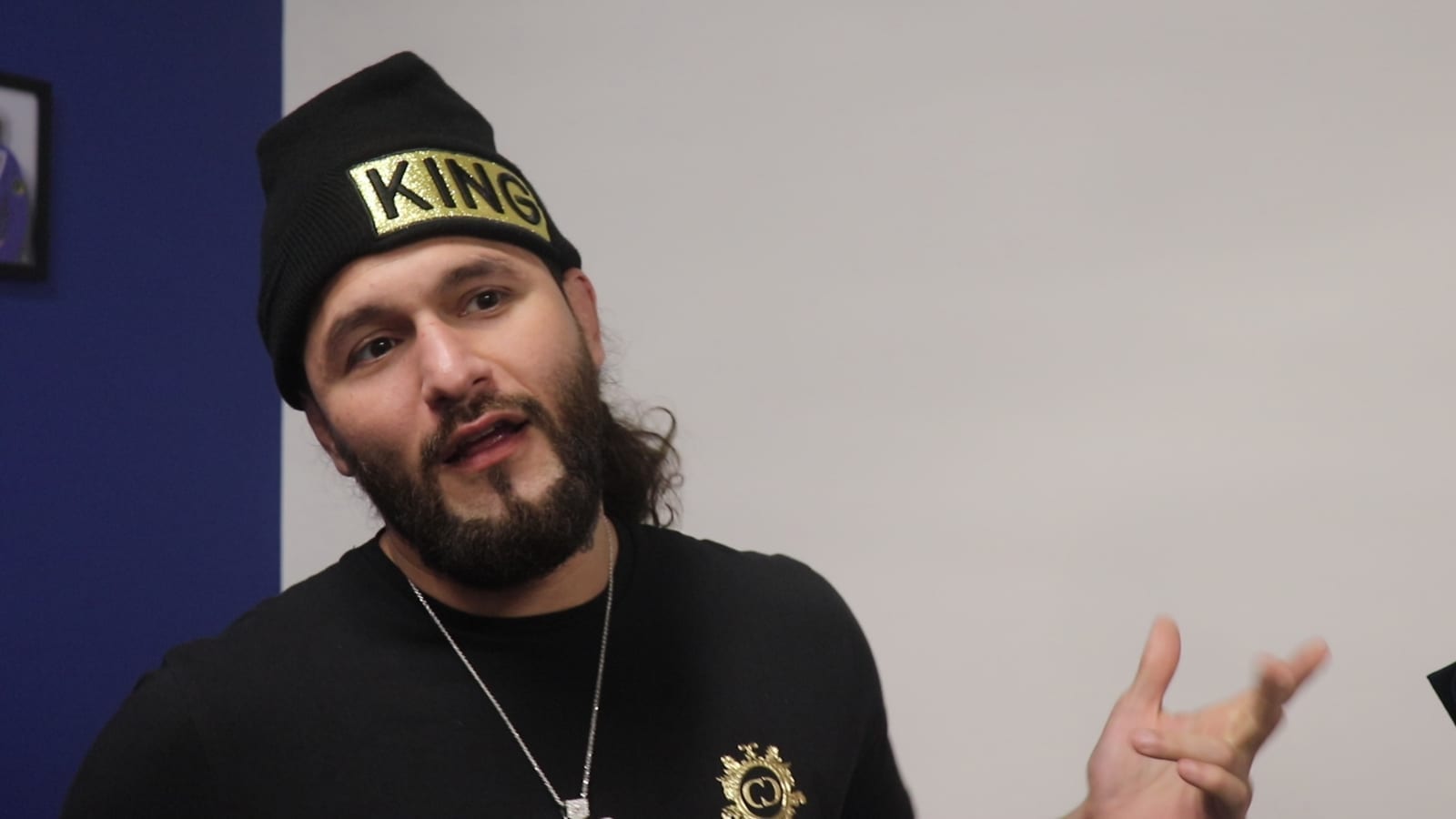 Jorge Masvidal has fired back at UFC president Dana White over his current deal, acknowledging he's got a number of fights left on his contract but suggesting that shouldn't affect his chances at renegotiation.
The fan favourite welterweight has been in a public dispute with the company after attempting to get a bump in pay to fight 170-pound champion Kamaru Usman.
"Here's the thing about Masvidal — we just signed a new deal with Masvidal," White said on Saturday night. "Masvidal just signed a new eight-fight deal – he's got seven fights left on his deal. My people were working with him and trying to get a deal done with him when he already has a deal. Jon Jones has like seven fights left on his deal. He just signed a new deal less than a year ago.
"Guys, you can say whatever you want, but I have a deal. We just did a deal with both guys. This isn't one of those scenarios where they've got some three-year-old deal and it's like, 'Oh man, that was three years ago. I'm in a much different place.' This was months ago."
According to Masvidal, the number of fights he has on his deal shouldn't be the deciding factor on his chance at new money.
"I'm in a contract that I had to take to get paid," Masvidal tweeted over the weekend. "Same way I got a new contract to fight till. Then a new contract to fight Nate. They keep extending the amounts of fights to my contract to keep me locked up and when I say I only want a 4 fight contract it's take it or leave it.
"The negotiation is take it or leave it. If I lose you can cut me and not pay out the rest of the contract. If I win I'm not in a position to renegotiate the contract? My dad left a communist regime and has prepared me my whole life. I brought down some of the best wrestlers on the planet for camp. Don't tell me I didn't want to fight. July 11th there was a baptism planned."
I'm in a contract that I had to take to get paid. Same way I got a new contract to fight till. Then a new contract to fight Nate. They keep extending the amounts of fights to my contract to keep me locked up and when I say I only want a 4 fight contract it's take it or leave it.

— Jorge Masvidal UFC (@GamebredFighter) June 7, 2020
Why are all the major names having issues? Conor, Jones, cejudo. We have to take it or retire. I love fighting and this is the fight of our lives

— Jorge Masvidal UFC (@GamebredFighter) June 7, 2020
I brought down some of the best wrestlers on the planet for camp. Don't tell me I didn't want to fight. July 11th there was a baptism planned #theresurrection

— Jorge Masvidal UFC (@GamebredFighter) June 7, 2020
–
Comments
comments