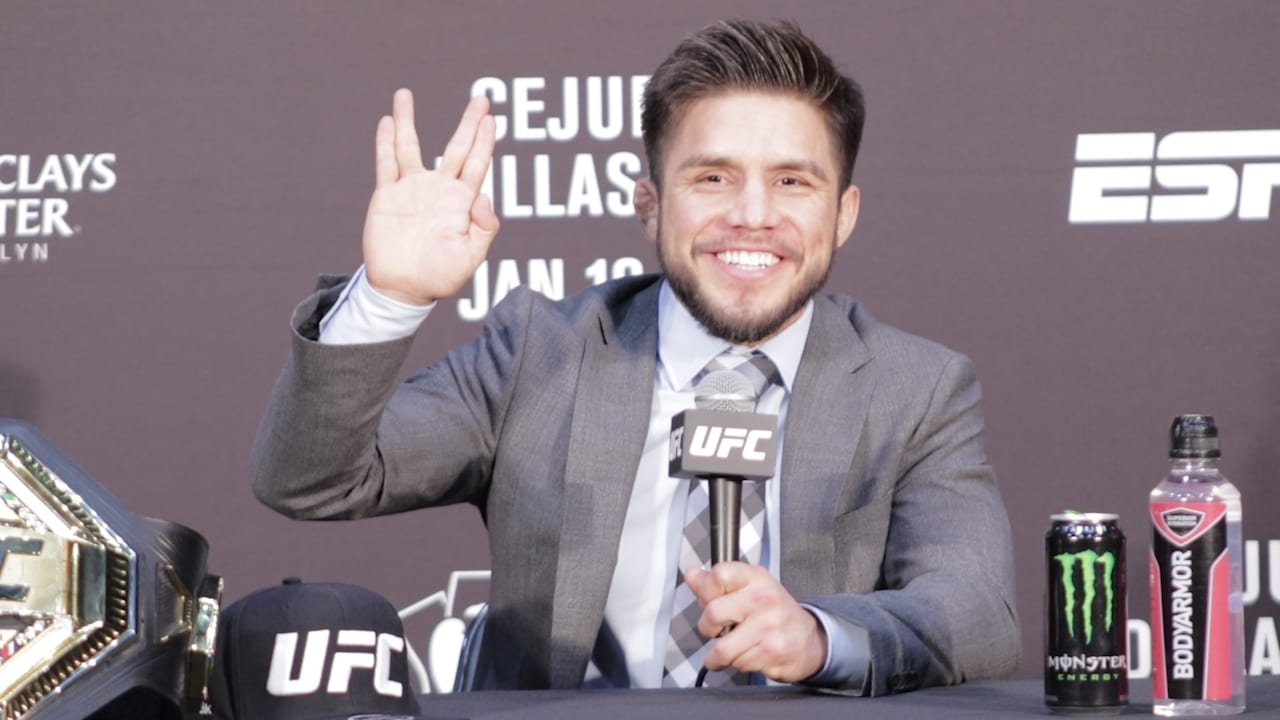 Henry Cejudo might not be done just yet.
The former UFC flyweight and bantamweight world champion announced his surprise exit from the sport following a second round TKO win against Dominick Cruz at UFC 249 last month, ending, we thought, his dogged pursuit of gold which saw him call out fighters in numerous weight categories and, yes, both genders.
While some of Cejudo's statements (particularly that last one) could be taken with a pinch of salt, the Olympic gold medalist was insistent that he could have added a third world title to his collection — and says that this particular dream hasn't evaporated just yet.
"I've done everything in MMA," Cejudo said to TMZ Sports. "I'm satisfied with my career. There would only be one fight that would really bring me back, that would really wake me up in the morning … it would be Alexander Volkanovski. I want a third title because I want to be different. To go into the history books as the greatest mixed martial artist of all time."
This appears to make a semblance of sense, on paper at least. At 5ft 6in, the Australian is one of the more diminutive fighters in the featherweight fold and stands just two inches above Cejudo. In addition, his recent run in the UFC — which saw him earn successive wins against Demetrious Johnson, T.J. Dillashaw, Marlon Moraes and Cruz — is among the finest winning sequences in recent UFC history, suggesting that the 33-year-old would be a notable threat at 145-pounds.
Volkanovksi remains without an opponent currently and has pieced together his own impressive run in his division, besting Max Holloway, Jose Aldo and Chad Mendes in recent bouts.
Comments
comments