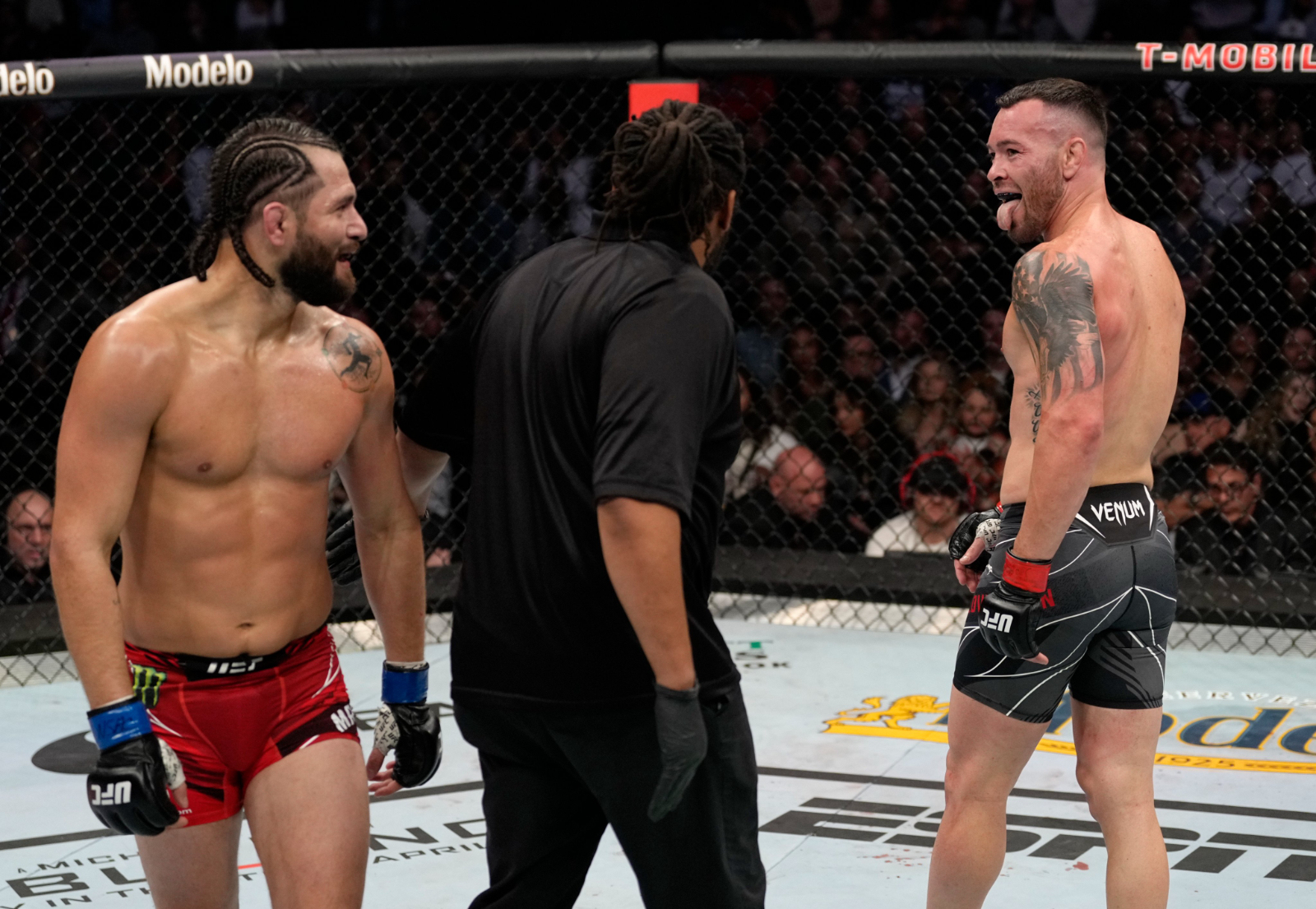 If anyone thought that last weekend's UFC 272 main event would end the war which has been brewing for years between Jorge Masvidal and Colby Covington, think again.
After 25 minutes of action, it was Covington who took the decisive decision win (and bragging rights) over his former friend and American Top Team training partner — but it wasn't without Masvidal complaining on several occasions throughout about illegal shots, with at least one eye-poke drawing the ire of referee Herb Dean.
Masvidal later elaborated in the post-fight presser: "The eye poke was pretty bad, man. The only thing that's hurting right now is the f*cking eye," Masvidal said. "My eye's still throbbing right now. I've had a couple of mishaps at Herb Dean. I just don't get it why he didn't fix the action. (Colby) threw a punch, missed, and immediately just jabbed me in the f*ckng eyeball.
"I'm not gonna take nothing away from him winning the fight, 'cause that was just one sequence. But it would've been cool if (Herb) stopped it there, and I would've gotten my breathing to restart, because (Colby) poked the shit out of my eye."
Masvidal elaborated further with a picture posted to social media late on Thursday.
Almost took eyes out but all good u cheating fuck see u soon pic.twitter.com/qeRpxQjwoU

— Jorge Masvidal UFC (@GamebredFighter) March 10, 2022
"Almost took eyes out but all good u cheating f*ck see u soon," he wrote in accompaniment to a photograph of what appears to show a scratched eyelid.
Whether or not Masvidal sees Covington soon certainly remains to be, well, seen after the decisive nature of Covington's win — but 'Gamebred' has again suggested that the two might not be too far from blows should they ever run into one another in Miami again.
The loss was Masvidal's third in a row in the Octagon after losing successive title bouts to Kamaru Usman and moves his professional record to 35-16.
Comments
comments