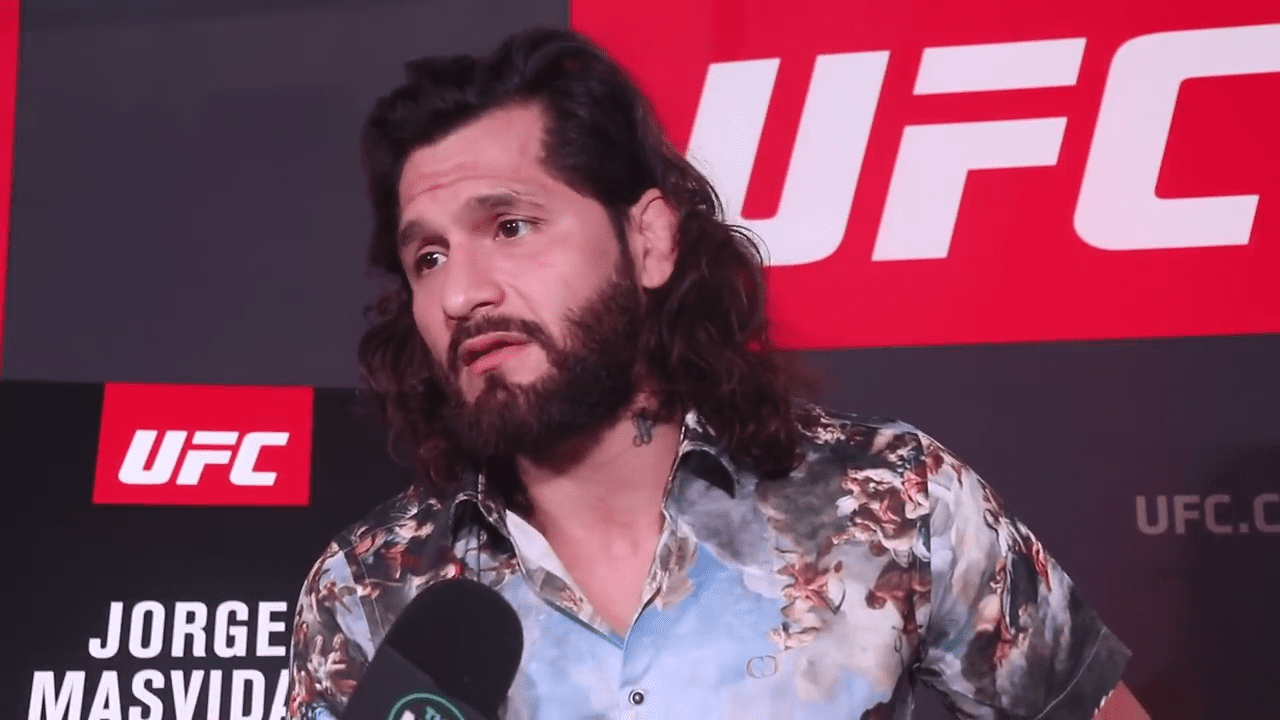 Jorge Masvidal says Colby Covington ripped off one of their American Top Team coaches, and that's why the pair are no longer friends.
According to Masvidal, Covington began changing around the time of his interim welterweight title fight against Rafael Dos Anjos in June of last year. Then, he says, Covington failed to pay the agreed amount to one of their instructors, and that lead Masvidal to cut ties.
"He ripped off my coach, that was his coach. We were with him until his title fight. After he won the title, he owed him a certain amount of money, didn't pay him," Masvidal said, speaking on the Dan LeBatard Show (H/T MMAFighting). "I said if you don't pay him I'm going to fuck you up. My coach got in between it, it doesn't have to be like this, let it slide, since thing I ain't talked to the dude.
"It's been about a year and some change. It is what it is. All these words they do have consequences because this guy used to sleep on my couch, used to eat off me cause I was the one with the sponsors. He was just still relatively an amateur and I was helping this guy out. It hurts that he would do that in a way just for a like on Facebook, just for a retweet on Twitter, he's doing that, to get you and me talking about him."
Interestingly, earlier this week when asked for his perspective on the break down in their relationship, Covington also pointed to the Dos Anjos fight as around the time period it all went down.
"As soon as I won the world title — I had him in my corner for that fight, and he never even showed up that week to help me, he didn't show up to one [session] before my fight to warm up with me," Covington said, speaking on the Ariel Helwani MMA Show. "He was making it all about himself, he wasn't truly happy for me and my success. All he cares about is himself. All Jorge is, is a guy who cares for himself. He doesn't care for others, he doesn't care for anybody unless they can do something for him."
In Masvidal's eyes, it's all just evidence that Covington's gimmick has bled into his real life personality, and he's no longer a man Masvidal wants to be associated with.
"We were [friends] until he ripped off my coach and since then I ain't talked to him," Masvidal said. "He's mad because people don't care to see him fight. They want to see him lose. That's what they tune into. He does this whole heel thing because he couldn't get people to regularly watch his fights so then he said if I go over the top, create this persona, people will hate me, then people will tune in.
"People do tune in but it's not as much as he would want and you can tell by the way that he's talking. Bringing up chicks. Why do you kiss and tell? Were you not raised by gentlemen? Who cares if you are or not banging chicks. Who cares? What the hell?
"I don't think it sells fights," Masvidal continued. "If you go look at the people that tuned into his last fight, he has the lowest watched ESPN MMA event. I don't know if that mathematically transgresses or what. We're making him famous right now."
Since the two publicly revealed they were no longer on speaking terms, both have alluded to what will happen if they bump into each other in the American Top Team gym. Masvidal continued that speculation, saying that so far, Covington's avoided any confrontation.
"I can't let this punk come in here talking," Masvidal said. "He'll be in the gym, I'll walk in the gym, guess who leaves right away through the back door? Take a wild guess everybody."
Comments
comments