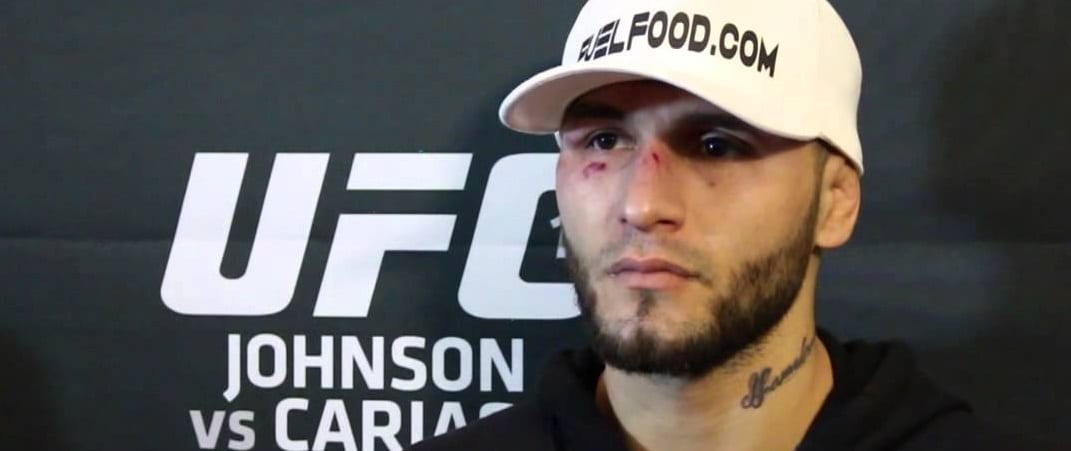 Michael Bisping is a.. divisive figure. The UFC middleweight champion has often split fans (and fighters) through out his career, with some of his antics entertaining some while un-impressing others.
Currently though, Bisping seems to be stepping on a few more toes than usual. The Brit's run as 185-pound champion hasn't pleased several of his middleweight colleagues, and has drawn criticisms from fans who suggest he isn't doing his duty as champion in facing the top level contenders.
The latest to add their name to the list of people who think less of Bisping is Jorge Masvidal. The UFC welterweight might be facing Stephen Thompson at the upcoming UFC 217 at Madison Square Garden, but that doesn't mean he's ignoring the man at the top of the card.
Speaking on Submission Radio, Masvidal revealed his dislike for the champion, even saying that Bisping is currently "the number one hoe I gotta slap."
The two have shared words over social media in the past, but according to Masvidal, when the two met in person, a slightly worse for wear Bisping had nothing to say.
"Bitchping Michael, whatever. I just think that's the number one hoe I gotta slap, man," Masvidal said. "You know, that dude is a child. I've seen him in Vegas, the first time I've seen him actually in all of my life, and it was after he said all types of craziness on social media and telling me something [along the lines of] 'if he ever saw me.'
"So, I happened to be walking out of my hotel elevator and he's getting out of a cab stumbling drunk, and this is like eight in the morning, and I see him and I just start staring at him and we were in the same line of path trajectory. He went completely the other side and just not focused on me, didn't look at me, nothing. I look at him and I go, 'Bisping, what's up?'
"And I raise my hands up to see what his thought process is, what he's thinking. And the whole UFC PR was in there and they was dying laughing because he threw up the cowabunga sign, just walked away and got in the elevator. And since then I knew he was a little hoe. I already knew before, but that like extra clarified it for me."
While Masvidal might be a welterweight, he remains a popular figure amongst fans for his exciting boxing style. The middleweight division certainly finds itself congested at present.. but who knows, stranger things have happened during Bisping's title reign.
Comments
comments