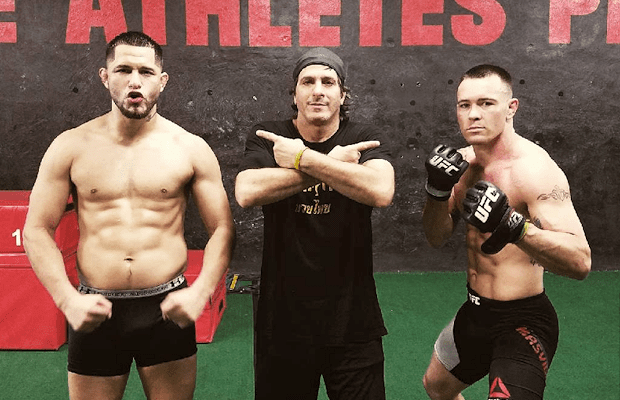 Jorge Masvidal considers Colby Covington "a cancer" that American Top Team are lucky to be rid of.
Covington announced earlier today that he's left the Florida facility after having issues with numerous other members. While the controversial welterweight was clear that his relationship with gym owner Dan Lambert hadn't suffered, he did say it was time to leave due to the animosity with other people.
According to Masvidal, it's good riddance.
"That dude was never part of this team he was just a fucking cancer for the past three, four years," Masvidal said, speaking with ESPN's Ariel Helwani. "At the end of the day, he didn't feel safe in here. I wonder why.
"I'm not exaggerating when I say this. [The gym] is a temple for me. It's somewhat of a religious experience being in here since I was a kid. My good days, my bad days, my birthdays. All days I've spent in this gym sharpening my tools, so I don't like to see that animosity — even if he had never said a word about me.
"What type of teammate or man — he's not a man but what sport are we in that you can insult a woman? Insulted Joanna [Jedrzejczyk], insulted Amanda [Nunes], insulted Dustin. These people are not in your weight class, I get you're trying to do this shtick that you're some type of heel but what does that have to do with a woman? A 115-pound woman? A 135-pound woman? Are you going to compete against them? Are you going to sell more pay-per-views because you're talking about Joanna and Amanda? Answer me that.
"Is that what's going to happen, 'He's talking smack about chicks, I'm going to go buy the pay-per-view'. It just set such a bad example of our team and our sport."
Comments
comments