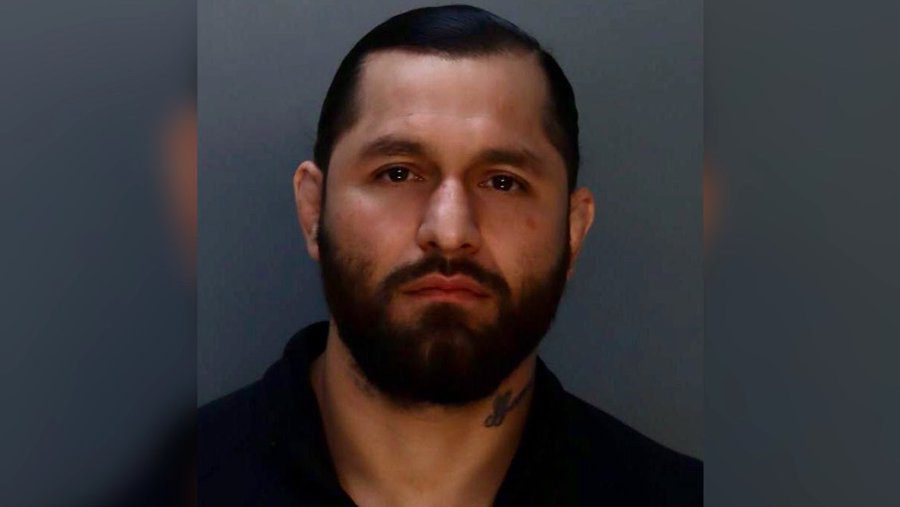 Jorge Masvidal has pleaded not guilty to charges of aggravated battery and criminal mischief following his alleged assault on rival Colby Covington outside of a Miami restaurant earlier this week.
Masvidal, who was defeated by Covington at UFC 272 earlier this month, faces two separate felony charges related to the alleged incident, the most serious of which, aggravated battery with a mask, carries a maximum prison term of 15 years as well as a potential $10,000 fine. He also faces a felony criminal mischief charge after Covington told police that his watch received $15,000 worth of damage during the incident, something which would be a third degree felony under Florida law.
Covington also told police that he was punched twice, suffering a cracked tooth and an injury to his wrist and that Masvidal warned him about talking about his children during the alleged attack.
Further records obtained by MMA Fighting have indicated that Masvidal has entered a written plea of not guilty and has requested a trial by jury. His next court date is scheduled for April 21.
Masvidal appeared to reference the incident in a social media video posted this week in which he said, "You talk that s***, you've got to back it up. That's how my city rolls."
He also referenced the issue in a meeting with the Nevada Athletic Commission on Wednesday in which he was discussing obtaining a promoter's license for the state, saying, "Right now, I had a mutual combatant with another athlete, and you know, I can't say too much on this, but if we could table [the application] for later, that would be amazing."
Masvidal has also posted a $15,000 bond which means that he will remain out of police custody until the time of his April hearing.
Comments
comments