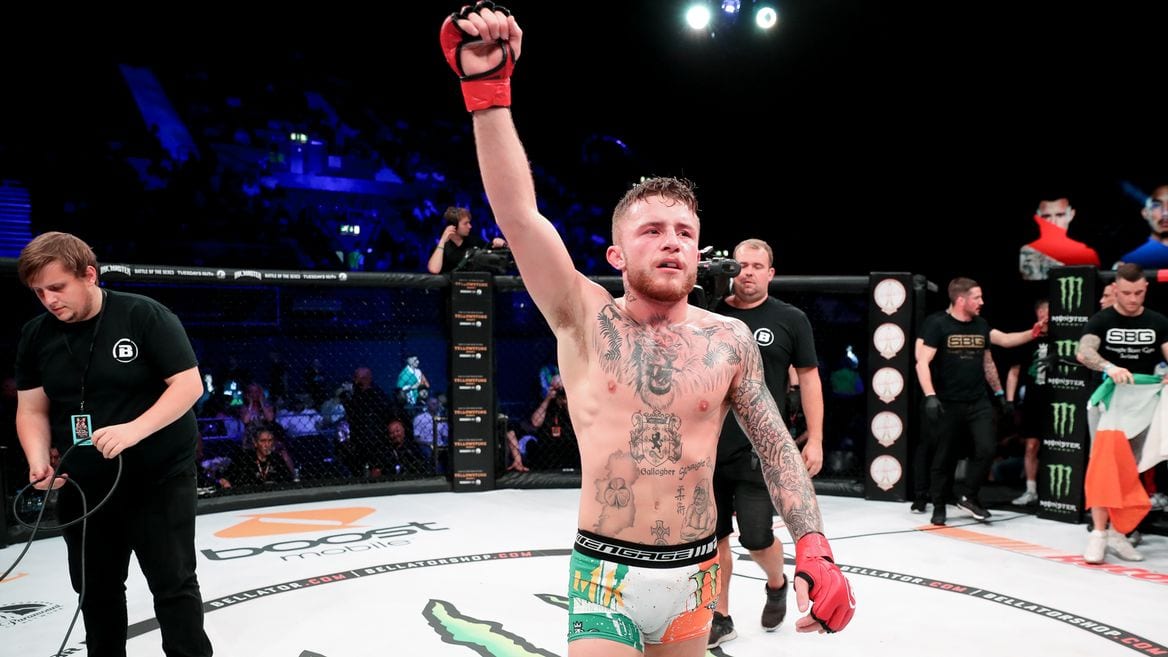 James Gallagher has been forced to withdraw from the forthcoming Bellator bantamweight Grand Prix after it emerged that he needs further time to recover from a recent surgery he had to correct an undisclosed injury.
Gallagher had been scheduled to be one of eight competitors gunning for the 135-pound tournament win, and the $1 million prize handed to the winner but his place will now be filled by another bantamweight yet to be confirmed. News of Gallagher's withdrawal was first reported by Sports Illustrated.
Gallagher did not yet have an opponent booked, and his replacement is expected to be announced later on Thursday.
"I'm gutted to be watching this tournament unfold from the sidelines," said Gallagher after the news was confirmed. "I will be ready to go later in the year and available to fill in as an alternate if anyone gets hurt."
This is the latest blow to the tournament and comes after Bellator's bantamweight titleholder Sergio Pettis was also forced to pull out of a scheduled Grand Prix bout with Raufeon Stots — who will now face former champion Juan Archuleta for the interim 135-pound title in the first round of the tournament on April 23.
Patchy Mix, who defeated Gallagher in Dublin last November, is set to fight Kyoji Horiguchi on the same card.
The withdrawals of both Gallagher and Pettis means that the two remaining unassigned fighters in the tournament, Magomed Magomedov and Leandro Higo, are both currently without fights and it is likely that they will be paired with the two new additions.
While there is as of yet no indication as to who might be drafted in, the most likely candidates include Darrion Caldwell, Brian Moore, Jornel Lugo, Brett Johns, Josh Hill and Enrique Barzola.
Comments
comments