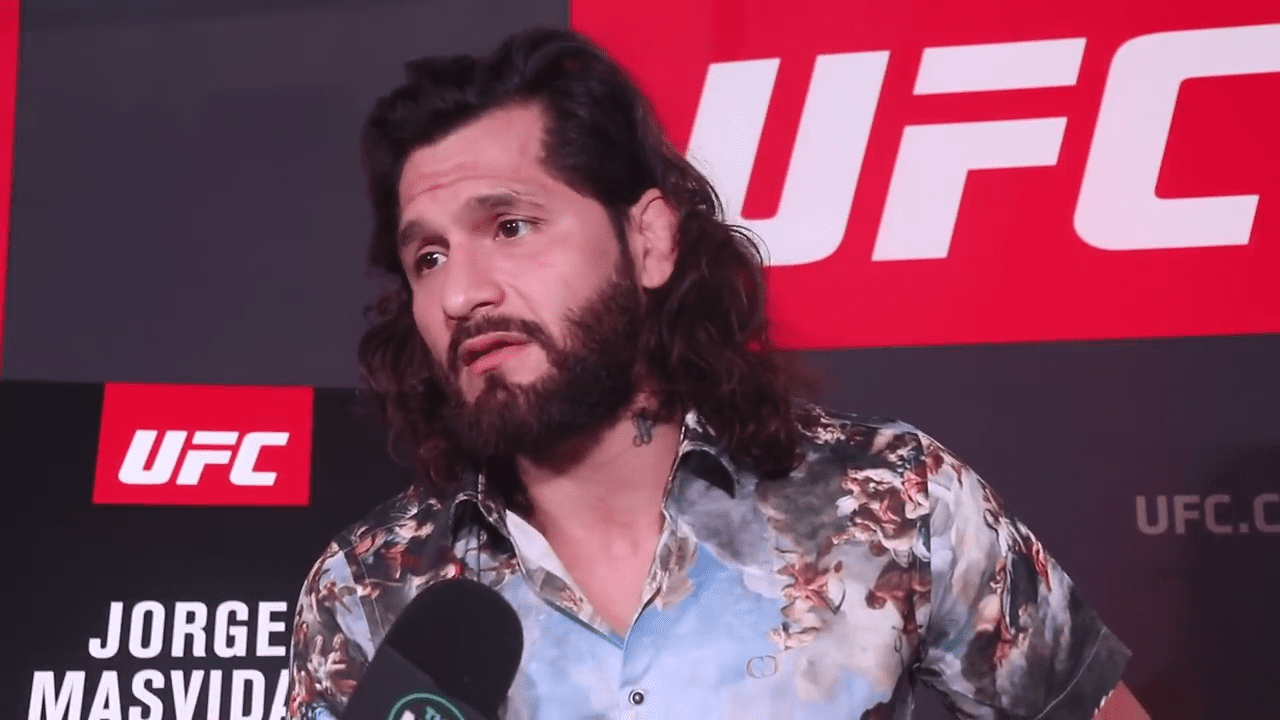 Jorge Masvidal wasn't exactly a huge fan of Kamaru Usman's recent act like he was unaware who Masvidal is.
When asked if he'd be interested in facing Masvidal, newly crowned welterweight champion Usman simply answered back, 'Who?' — a response Masvidal has taken as the sign of disrespect it was obviously intended as.
So, clearly, he has a point to prove and plans on doing so in the Octagon.
While Masvidal has made it clear he's eyeing a contest with Conor McGregor, the 2019 fighter of the year has also become more firm in his quest for UFC gold, and believes he is the rightful contender to Usman's crown.
And he's not lacking confidence. Speaking to Submission Radio, Masvidal stated his belief that if he meets Usman in the Octagon, he'll actually be meeting an easier match-up when compared to champions of recent years.
"You can't compare Usman to GSP or nothing. Even if he'd be a bad style for GSP or not – which I don't think he is – you couldn't compare them," Masvidal said. "And then after GSP because of the sheer volume and stuff, I definitely throw my boy Woodley in there, Robbie Lawler as well. I mean, welterweight has just had some psychopaths in that weight class that are just mean individuals, that are athletic as hell. I mean, Robbie was just sheer violence when he had that title. Same thing with Woodley, man. With Woodley, all it takes is one shot and the fight is over. And he can wrestle his ass off too.
"So, there's just some great studs, man. I think I got in the "who guy" – shit, I think I got the easy draw, man. I used to fuck with my boy T-Wood and Robbie man. I think my work's cut for me obviously, I don't take nobody lightly that has two hands."
And as for Usman's "who?" remarks… Masvidal believes the champion knows exactly who he is, and likely has been told by the people around him.
"On a personal note, Usman's coaches, training staff, a good amount of them were my graduating class from American Top Team before they split and Blackzillians and then whatever the gym is called now that they created with Henry Hooft and other individuals," Masvidal said. "Great gym and stuff, but that's a part of what used to be American Top Team. So, his coaches know, his training partners know very well who I am, and he knows very well who I am. So, for him to say 'who', it's kind of like… I know why you're saying 'who', I know why you're saying 'who'. The circles ain't that big. We both know what time it is when we both get in there.
"Imagine his training partners and coaches and stuff are telling him exactly who I am. This guy Masvidal, it's not rumours or myths, this guy is really a bad motherfucker. They knew I was a hard worker then. And I'm not exaggerating, a lot of guys that are even in his corner know very well who I am, and this is my everything how my work ethic is. Usman knows that who's gonna cost him in the ring. So, he better go keep asking for that other dude that nobody knows his name that he already beat that's ranked under me.
"Mmm, that makes a lot of sense. The guy you already beat, yeah, that makes a lot of sense. The guy that you beat that's ranked under me, you want to give him a title shot? That dude's bananas, man. But you can't blame him. He wants to hold onto that belt. Do your thing, man."
Comments
comments