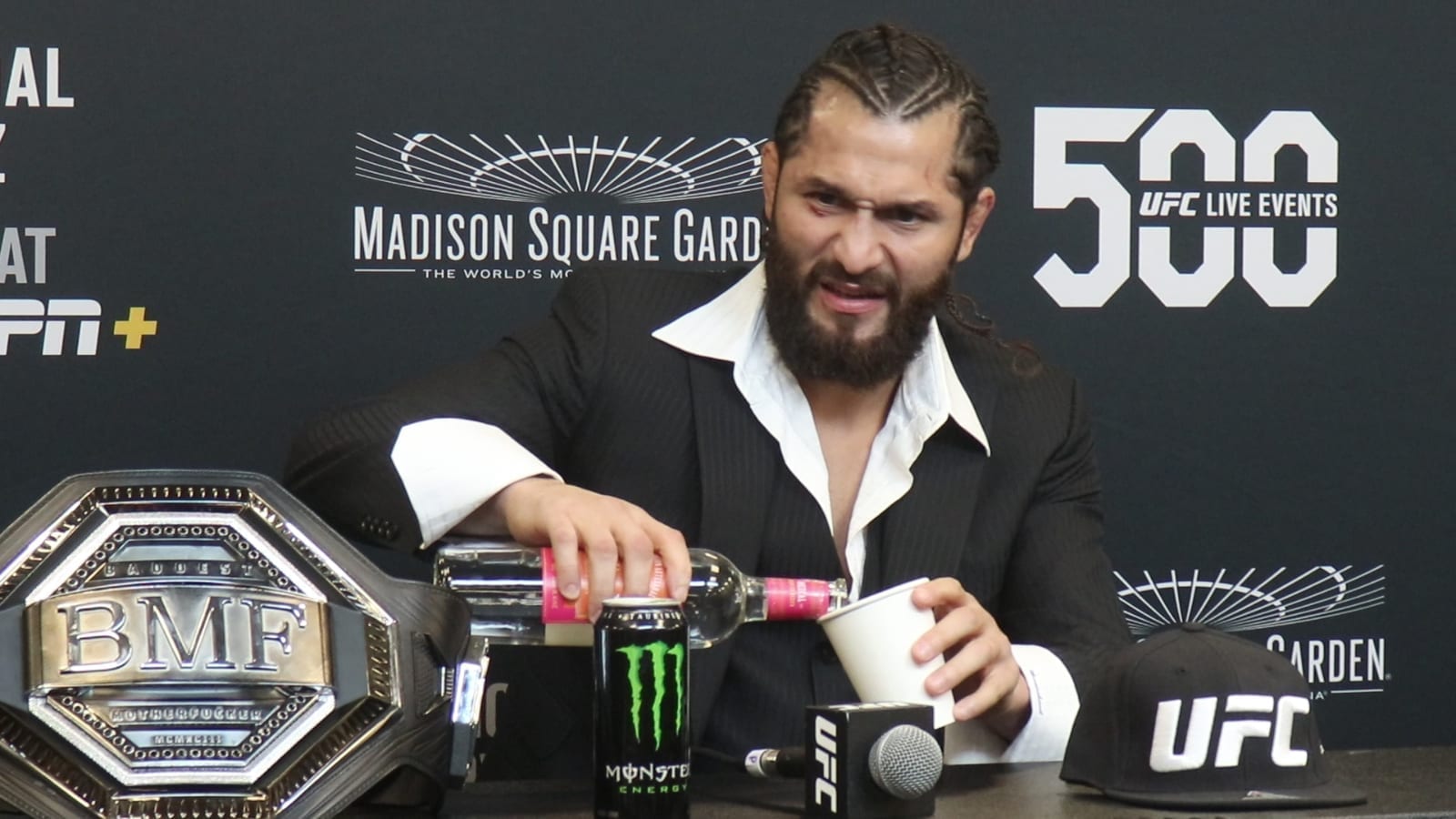 Jorge Masvidal believes Kamaru Usman would rather not meet him inside the UFC Octagon — but is going to be forced to by outward pressure.
Masvidal and Usman are, according to UFC president Dana White, set to meet in the main event of International Fight Week's annual card in early July. While Masvidal and Usman both have acknowledged there is still work to be done by the UFC to make that bout happen, they also are both apparently in agreement it should be the fight to make.
"Usman, we're working on it. We gotta get the numbers from the UFC. They're a very smart company, and they gotta pay us if they want that type of entertainment," Masvidal said, speaking to Submission Radio. "I'm the alpha and the omega. If 'A' stands for alpha, then yeah, I'm the A-side times ten. Who the fuck is Usman?"
That being said, Masvidal does have some queries about Usman's attitude towards him recently. Usman irked the contender by dismissing him with "who?" remarks in recent media appearances, something Masvidal believes is indicative of an internal conflict.
"You would think any champion would want to fight the fighter of the year in their weight class to extra prove something, to set themselves aside," Masvidal said. "This guy wants to fight a guy under me that he already beat, or if not, do fantasy match-ups, the guys in the Japan or other organizations. If that doesn't let you know what's going to happen, nothing will. He knows the formula. He knows about me very well. So, there's a hundred other people he'd rather fight than me.
"You would think at that moment (he'd think), 'let me sell to the public the biggest fight I could do because this guy's the fighter of the year, he's in my weight class. Let me go show the world I'm the fighter of the year in this weight class'. But no, he doesn't want to do that. Not only is he a bad businessman, he's just a fucking idiot, man."
"He's super forced into this fight. Dana said it. And what is he gonna do now? So, I don't think too much of him. So, I don't want to talk about the guy too much."
Comments
comments