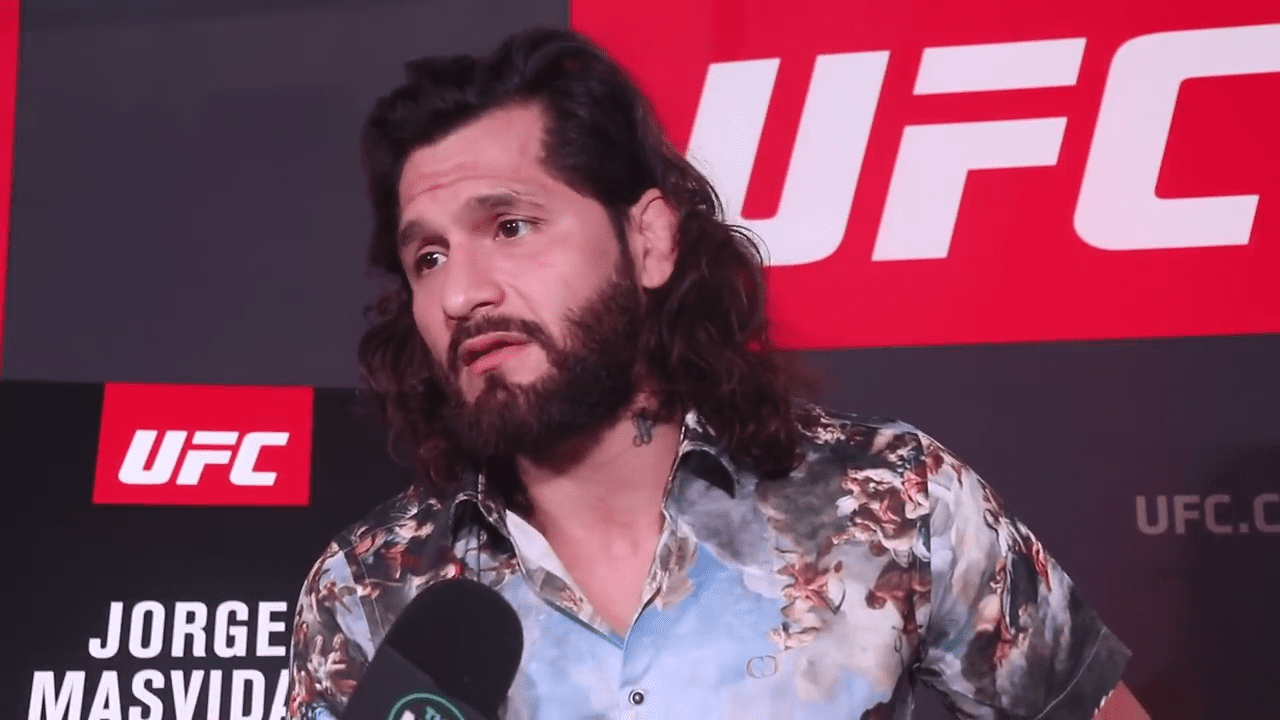 Does Jorge Masvidal owe Ben Askren a thank you for the sudden explosion of popularity he's experiencing?
It's something Askren has, somewhat tongue in cheek, pondered publicly over the last month. Askren was, of course, knocked out by Masvidal in just five seconds last month in a moment that will go down in MMA history. While Masvidal had garnered plenty of attention before that contest, it's hard not to think the flying knee he landed propelled him into a new tier of fame and fan appreciation.
Still, Masvidal's not going to go quite as far as thanking Askren for being the necessary opponent to get the fan's interested and to make the KO have the gravitas it had.
"To thank him.. see I thank everyone who steps in there to fight, so he can get the general thank you," Masvidal said backstage at UFC Uruguay (H/T MMAFighting). "But he didn't do nothing for me. I did everything for that moment. That moment was me doing that. That's not the first time I've knocked someone out with a flying knee. It won't be the last either. It was just at the right time, at the best possible scenario.
"So I guess, yeah, thanks to Ben's chin for being in collision with my fucking knee. So thank you to your fucking chin, Ben."
What's next for Masvidal is currently uncertain, but now teammate Colby Covington has been confirmed as the next title challenger for Kamaru Usman, Masvidal says it's either a title shot, a fight big enough to make a splash, or enough finances to make it worth taking a fight in the meantime.
"We could have the next title shot," Masvidal said. "The winner of Colby or Usman, and there's other fights they ahve in mind. I'm excited for the options that they've given me. We're going to narrow them down a little bit more, and we're just going to create the biggest fight that we possibly can, every time I compete."
Comments
comments