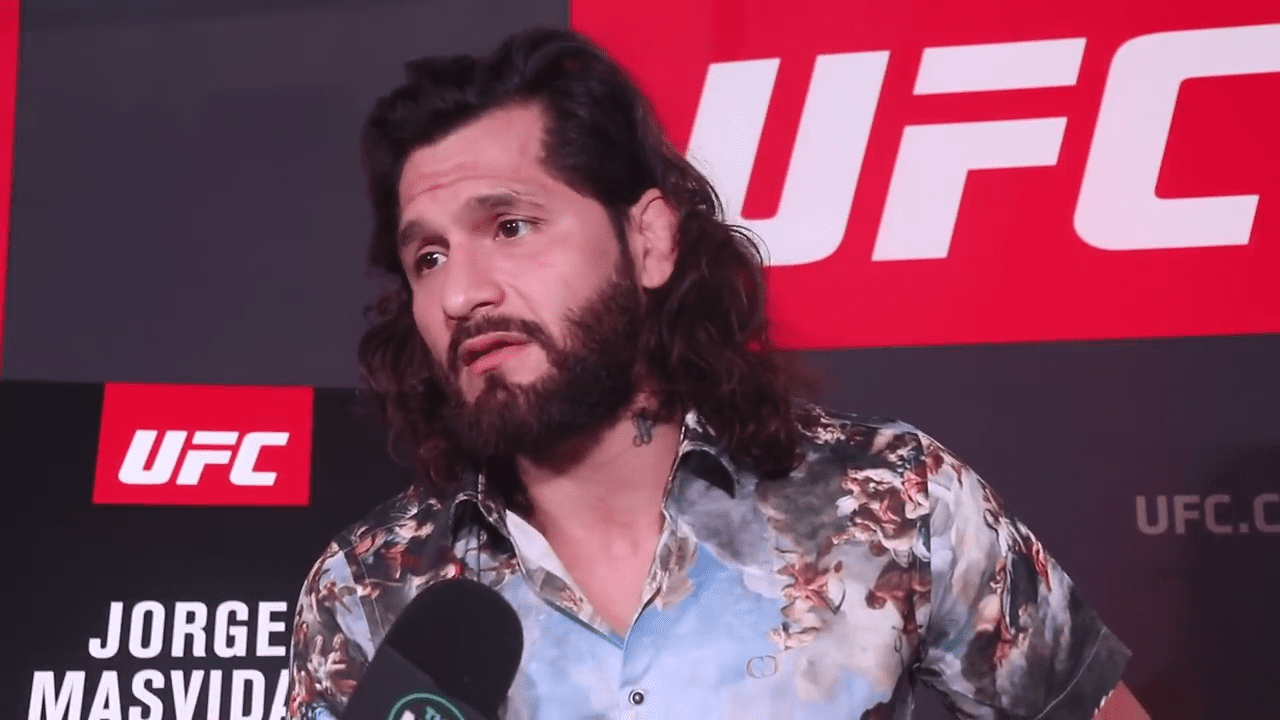 Jorge Masvidal isn't feeling sorry for Colby Covington after his loss to Kamaru Usman.
Masvidal and Covington were close friends for years until it emerged over the past few months the pair had fallen out as their careers at welterweight exploded in success and popularity. Prior to Covington's UFC 245 title shot with Usman, the two had been going back and forth, with a potential fight being touted as a huge event should Covington win the 170-pound title.
In the end, Usman won the fight via TKO, breaking Covington's jaw in the process.
Needless to say, after the bad blood that's risen, Covington isn't getting much pity from Masvidal. Speaking on the Ariel Helwani MMA Show, Masvidal revealed he's not seen Covington since the fight, and indeed shared a conversation he had with someone who sounds a lot like it could be teammate Dustin Poirier.
Feels great to be back on the mats at @AmericanTopTeam got some good work in with Gamebred today! Gonna be a big year for us! Lets go!! pic.twitter.com/jhnYhIUtcX

— The Diamond (@DustinPoirier) January 6, 2020
"The dude that got his jaw broken, no [I haven't seen him]," Masvidal said. "Listen, [DP's] gonna get upset that I'm even saying this because this is like lockerroom talk. He's like, 'Yo man, where's fucking Colby?' I go, 'Don't even worry about it, because he's on witness protection program'.
"When you see this dude, you can't even touch him if you want. [DP says], 'I'm telling you, when I'm gonna fuck his ass up, I'm tired of this shit'. And I go, 'D, listen. I don't know if Trump has hired him or something, but he's got like secret service with him. So it's nuts, you can't even look at the guy's direction, he's got too many people on his side. DP was thinking he could get at least get to talk to [Covington] man to man.
"But nah, that dude don't go to the gym, man. He's a punk and he got what he deserved."
–
Comments
comments