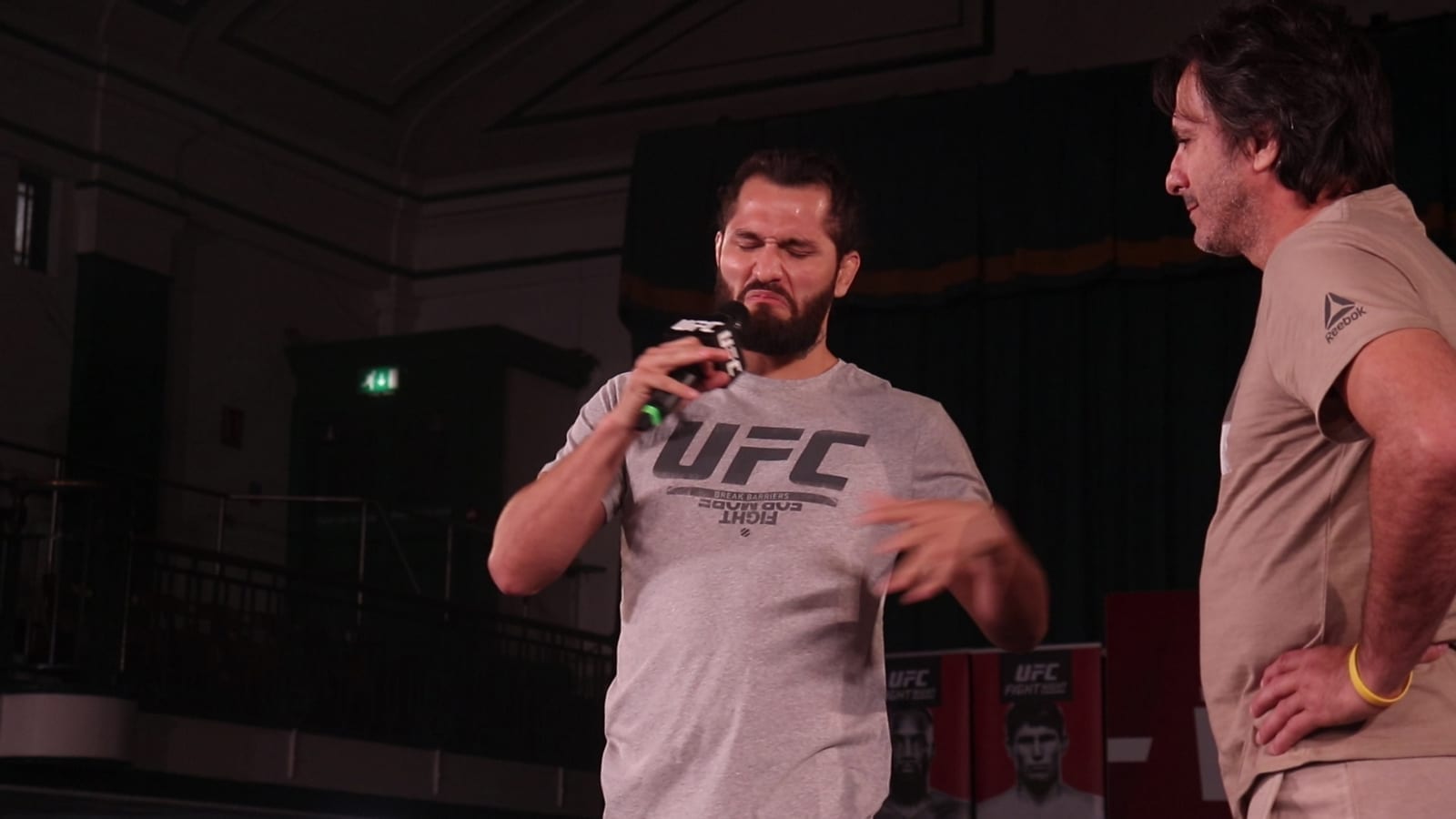 Both Jorge Masvidal and Ben Askren had different opinions on how their UFC 239 fight would go, but it seems both have the same idea about potentially doing it again in the near future.
Askren was asked on the Ariel Helwani MMA show if he'd fancy asking for a second contest with rival Masvidal due to the stunning nature of their contest, to which he responded that a 5 second loss means a second fight likely shouldn't take place.
Today, Masvidal — whether knowingly or not — agreed. Even if he did so with a bit more flair.
"You said [rematch] like fighting, like with punches and kicks? You think that dude would fight me again?" Masvidal said, speaking on MMAJunkie Radio. "We can't speak of things that are no longer present here. That's almost disrespectful, because if someone's dead I don't want to talk about them. We shouldn't talk about Ben like that, man, because that dude is no longer with us.
"I can't. That dude would have to be a maniac to sign the contract again. 'You know what, let me give it another go at this thing with this guy.' It's not too keen on me, bro. There's no way. That'll never happen."
Comments
comments