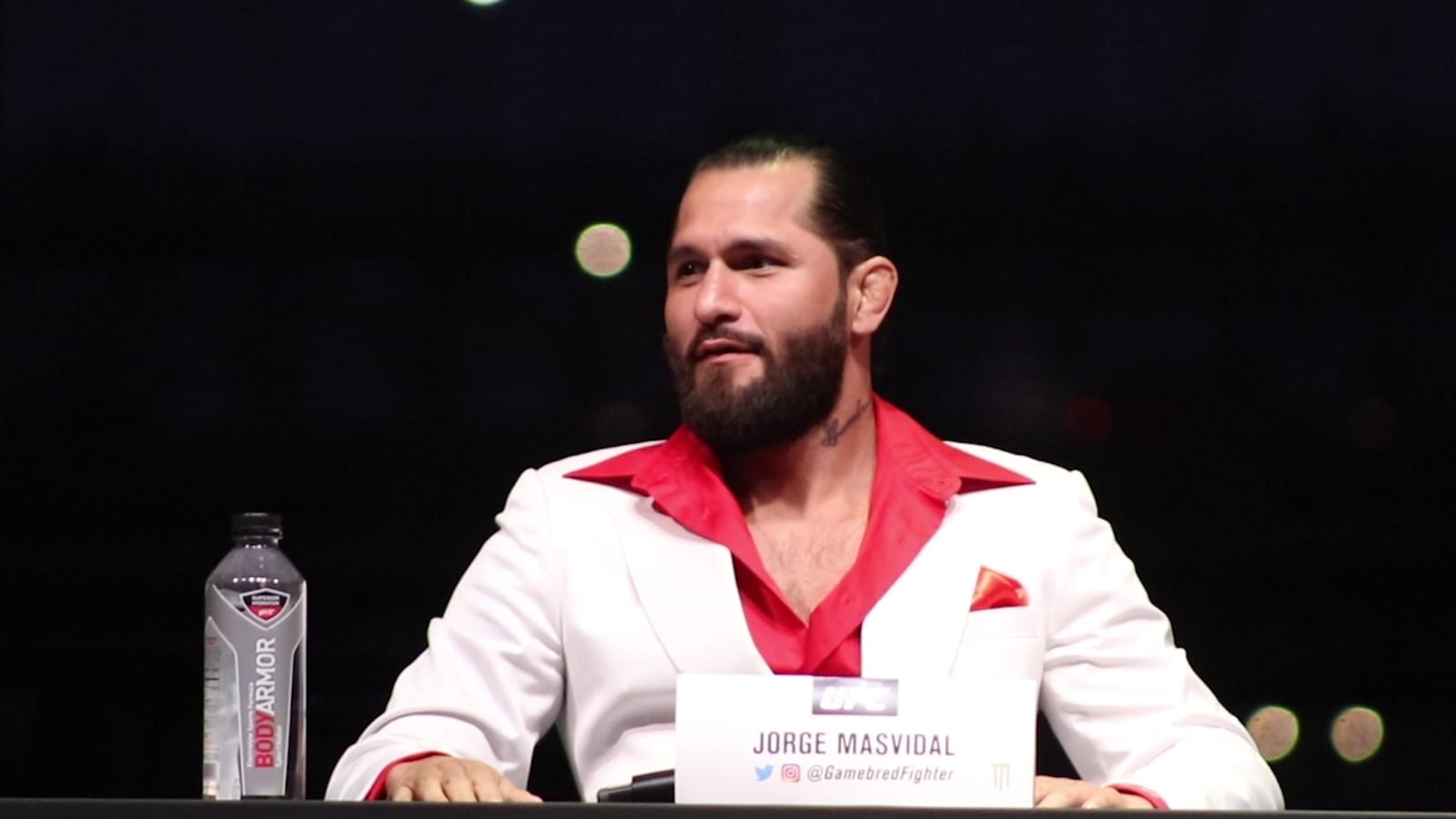 Jorge Masvidal fully intends on heading to Las Vegas on January 18 to watch Conor McGregor vs. Donald Cerrone, and is doing so for two reasons.
First, the 'BMF' belt holder loves watching fights. Second, he has a direct interest in how the contest turns out, with McGregor and he being linked together for a clash over the past few months.
In terms of imagining how the contest is going to turn out, Masvidal isn't shy with his thoughts. Speaking to Submission Radio, Masvidal said both Cerrone and McGregor have avenues to victory, and it all depends on whom is able to get their own game started first.
"Conor's amazing off the blocks. I think he's got great timing. While guys are getting their timing, Conor's already coming in with the timing," Masvidal said. "He already has their timing by the time you go to your timing. Good power, good confidence in it. I would rank Conor one of the better starters of the sport. Donald on the other hand is more of a rhythm fighter. He takes a little bit to work at it. He puts his feints together, his movements, starts gauging speeds, see how fast, how strong they're throwing.
"So, he works on that and he's like a rhythm fighter. So, with time he does a little bit better, And I think he's got a little bit better endurance than Conor as well. So, if Cowboy comes out and he's like a duel threat, it becomes more of a problem, then I start to lean more to Cowboy. If he just comes out flatfooted and he's in front of Conor, I heavily go towards Conor, man. It's just tailormade for Conor. Flatfooted righthanded fighter is just custom made for a southpaw with a decent left hand.
"So, it can be interesting, because even in that mayhem Cowboy can land the knee, he could land the kick. He's the bigger guy. But I think it really depends on Cowboy, what kind of strategy he comes out with."
You can purchase UFC 246: McGregor vs. Cerrone on ESPN+ here.
Comments
comments