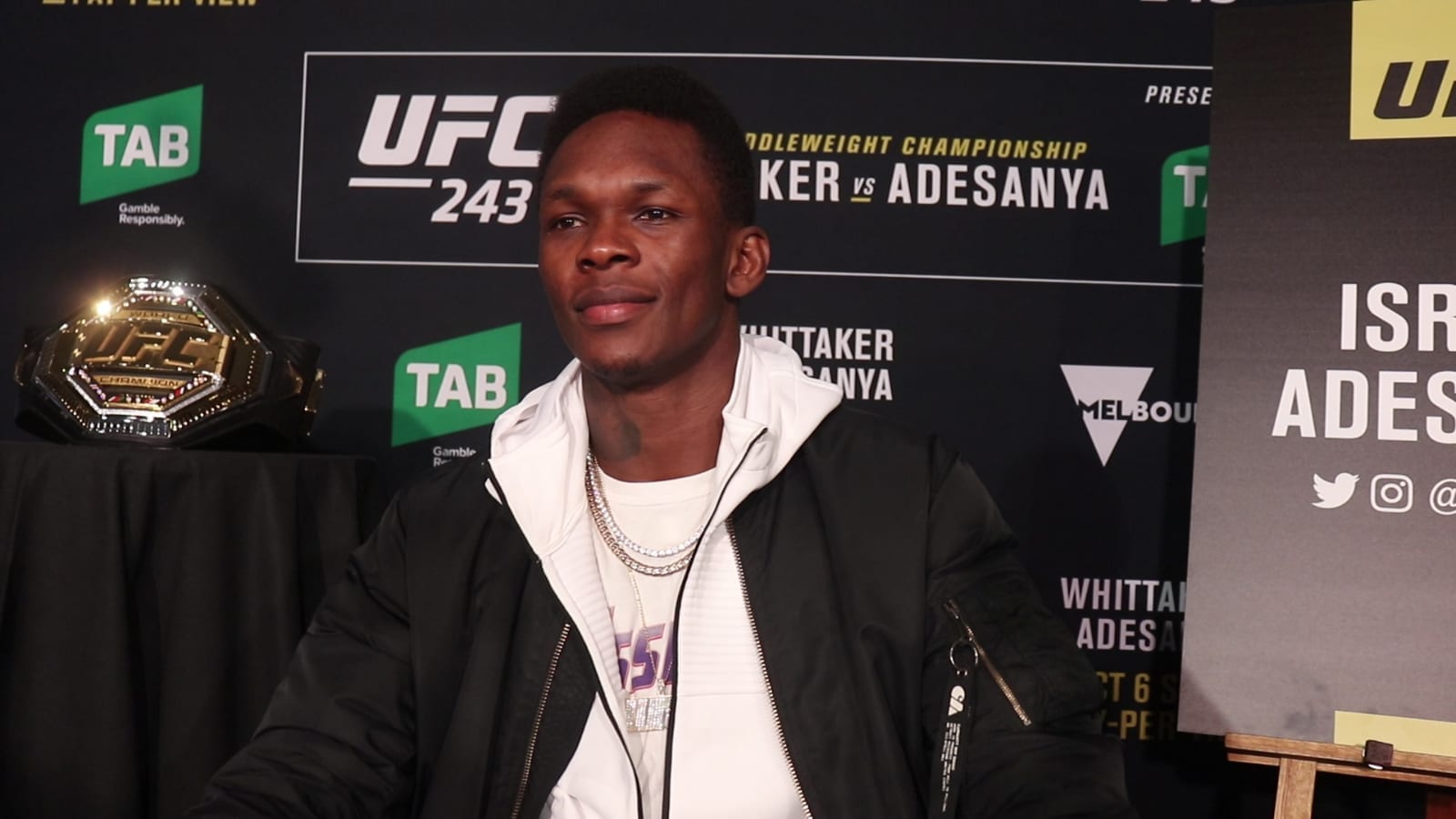 Israel Adesanya spent a lot of 2019 going back and forth with UFC light heavyweight champion Jon Jones, and he's starting off 2020 with very similar energy.
Adesanya appeared on the Ariel Helwani MMA Show where he was reminiscing about his dancing epic entrance to UFC 243, and he recalled Jones' criticism about the spectacle. When he did, the middleweight champ took the opportunity to fire off a few shots.
"That's another thing motherfucker said. Jon Jones. Motherfucker Jones. He's like, 'Well I mean when I'm done, I'm glad people can remember my accolades rather than my walkout'. It's like, shut the fuck up," Jones said, speaking on the Ariel Helwani MMA Show.
"People are going to remember you 'cos you're a drug cheat. You're a steroid cheat. That's what they're gonna remember. All the shit you've done after Shogun [whom Jones beat for the title], no one really cares anymore because they know you cheated. You popped on the same month as your brother in 2016. That's all they're gonna remember. So my walkouts are gonna be even greater than his whole career.
"And like I said, I'm only just getting started. I'm nearly two years in the UFC. I said it, I'm only coming up two years in this fucking company. Imagine what I'm gonna do in the next five, six, seven years. I'm only two years in. He's already a boomer. He's old. He's washed. So yeah, walkouts to knockouts. You're welcome."
–
Comments
comments