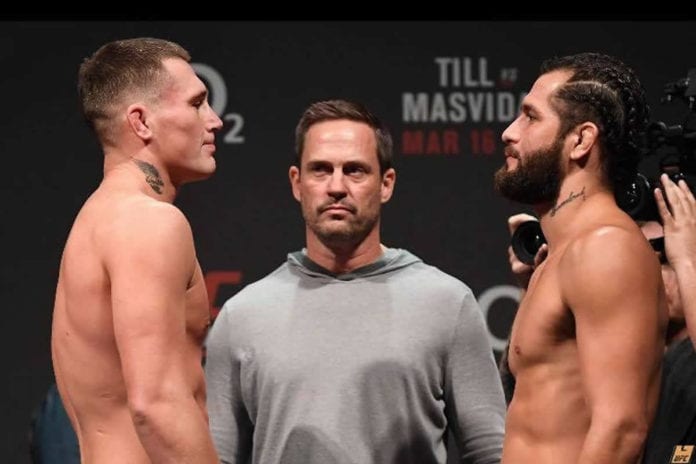 Jorge Masvidal has been in the game for sixteen years and has faced plenty of men who are known to crack.
If you're talking about who can do so the hardest, Masvidal says you have to give credit to the Brits.
"He never caught me clean in the fight but I felt his raw power, and I was like, 'Man this guy's got good pop', was Paul Daley," Masvidal said, speaking on his YouTube channel. "Paul Daley had good pop, and I was also a little lighter in my career this time, but I remember he hit me in the arms a couple of times, and I saw his left hook coming and I could feel his thud."
But while Daley was worth a namecheck, Masvidal points to his contest with Darren Till as an eye-opening experience, regardless if he walked way with a win or not.
"Till has the most power of anybody that I've faced so far," Masvidal said. "I remember his lead hand — he's very well-balanced, it wasn't just his straight left that's powerful — his lead hand, when he hit me with a jab, it felt like a regular person's right hand. Just like a regular right hand, it was like a thudding jab.
"It's between the British fighters I guess – Till and Daley – but I'm gonna lean towards Till. Till definitely's got a little bit more pop."
Comments
comments