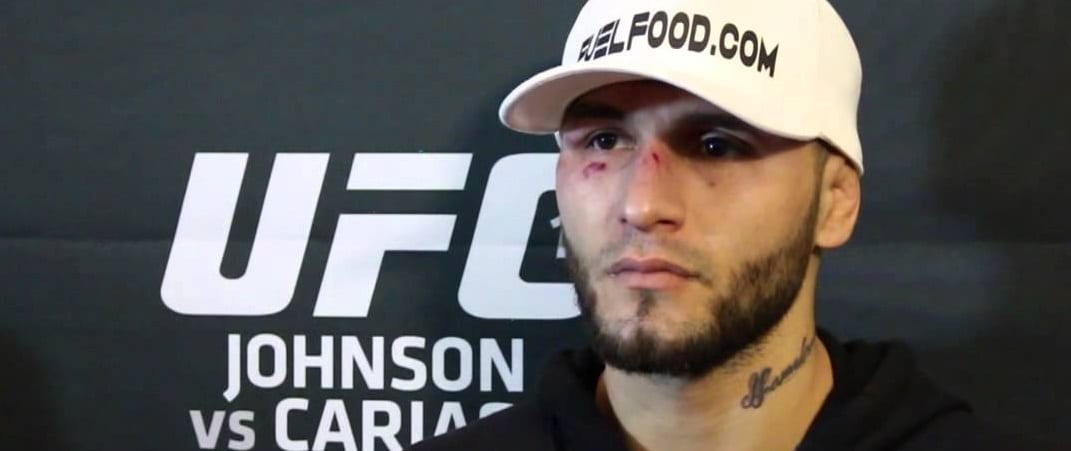 Jorge Masvidal is experiencing a career renaissance at the moment. After two successive split decision losses to Lorenz Larkin and Benson Henderson, Masvidal rebounded with wins over Ross Pearson, Jake Ellenberger and, perhaps most impressively, Donald Cerrone. Masvidal's two most recent wins have all occurred since the beginning of December and despite this tight schedule, the American Top Team fighter wants to book another fight as soon as possible — and he has the perfect opponent in mind.
Nick Diaz is expected to book his UFC return soon having dealt with the suspension imposed on him by the Nevada Athletic Commission for testing positive for marijuana metabolites in the wake of his January 2015 bout with Anderson Silva which was ultimately deemed a 'no contest'. With Diaz again eligible, Masvidal says that he is keen to be the Stockton's native's welcoming party back to the cage.
Speaking to BJ Penn Radio, Masvidal said: "[Diaz is] super famous. He's like a fight away from fighting for the title. He might go straight to the title. So that's a different situation. He might not have a ranking, but his name carries a lot of weight, so if they put that fight together, I'd take it in a heartbeat obviously.
"I'm broke," Masvidal added. "I need to f*ck somebody up ASAP. I got taxes, I got kids, I got mortgage payments. Somebody's ass has to get whooped."
A match between Masvidal and Diaz would be a good measuring stick of where both fighters currently stand in a very competitive UFC welterweight division. A win over a fighter like Nick Diaz would propel Masvidal towards the summit of the 170-pound fold, while Diaz — who has been out of action for 25 months — could benefit from a stylistic match-up which plays into his strengths.
Your move, Sean Shelby.
Comments
comments