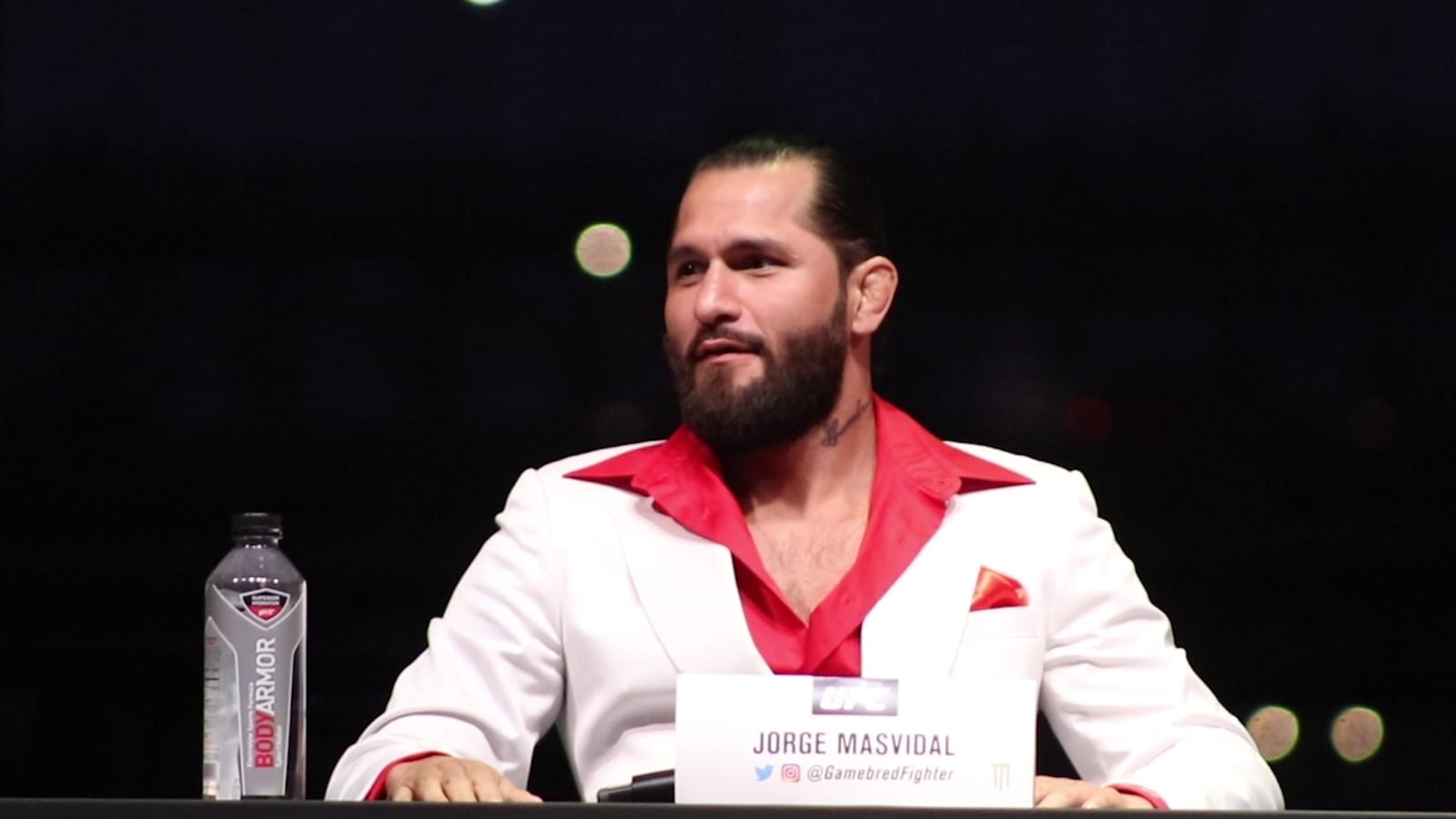 Jorge Masvidal is in a position where he could likely sit patiently for a month, and then instantly be scheduled to fight for the UFC welterweight title.
The Cuban American's rise to the top of the sport has been as astronomical as we've ever seen in a calendar year, with his 2019 seeing him defeat Darren Till, Ben Askren and Nate Diaz. Because of those victories, Masvidal has become one of the big draws around in MMA, and as such he's more interested in meeting those of a similar ilk rather than fight for gold right now.
Speaking to Kevin Iole of Yahoo Sports, Masvidal revealed he wasn't completely sold on a fight with the winner of UFC 245's Kamaru Usman vs. Colby Covington, and instead has his eyes on a pair of names who would likely bring with them a huge amount of attention.
"They're fighting for the spot to fight me," Masvidal said. (H/T MMAFighting). "I'm the ticket at 170 pounds. I'm going to go and get the biggest, best and toughest fights.
"So it's looking like we might fight Nick Diaz next, it's looking like it might be Conor McGregor, obviously those fights come first because of the paycheck and everything it brings while these guys are settling the dust between the hugging championships."
Recently, Diaz said he was into the idea of a return to competition, and that a fight with Masvidal would make most sense — although the Stockton son's ability to compete at the highest level is still in question with such a long hiatus behind him.
For Masvidal, the fight with Diaz makes sense in his mind, and as usual, makes him excited for such a potentially violent scrap.
"If he's ever been motivated for a fight, I think it's going to be this one," Masvidal said. "I think whatever he's been doing in the past, he'll cut it and he'll get into his ways of fighting. Knowing the Diaz brothers and how much they love and respect each other, I know that guy's going to come with everything he has.
"That hypes me up to want to fight. Like, let's fucking do this cause you're not taking nothing what I've got. You're knocking at my front door and you ain't getting in here. I'm going to stop you right where you stand. That's how I feel."
Comments
comments