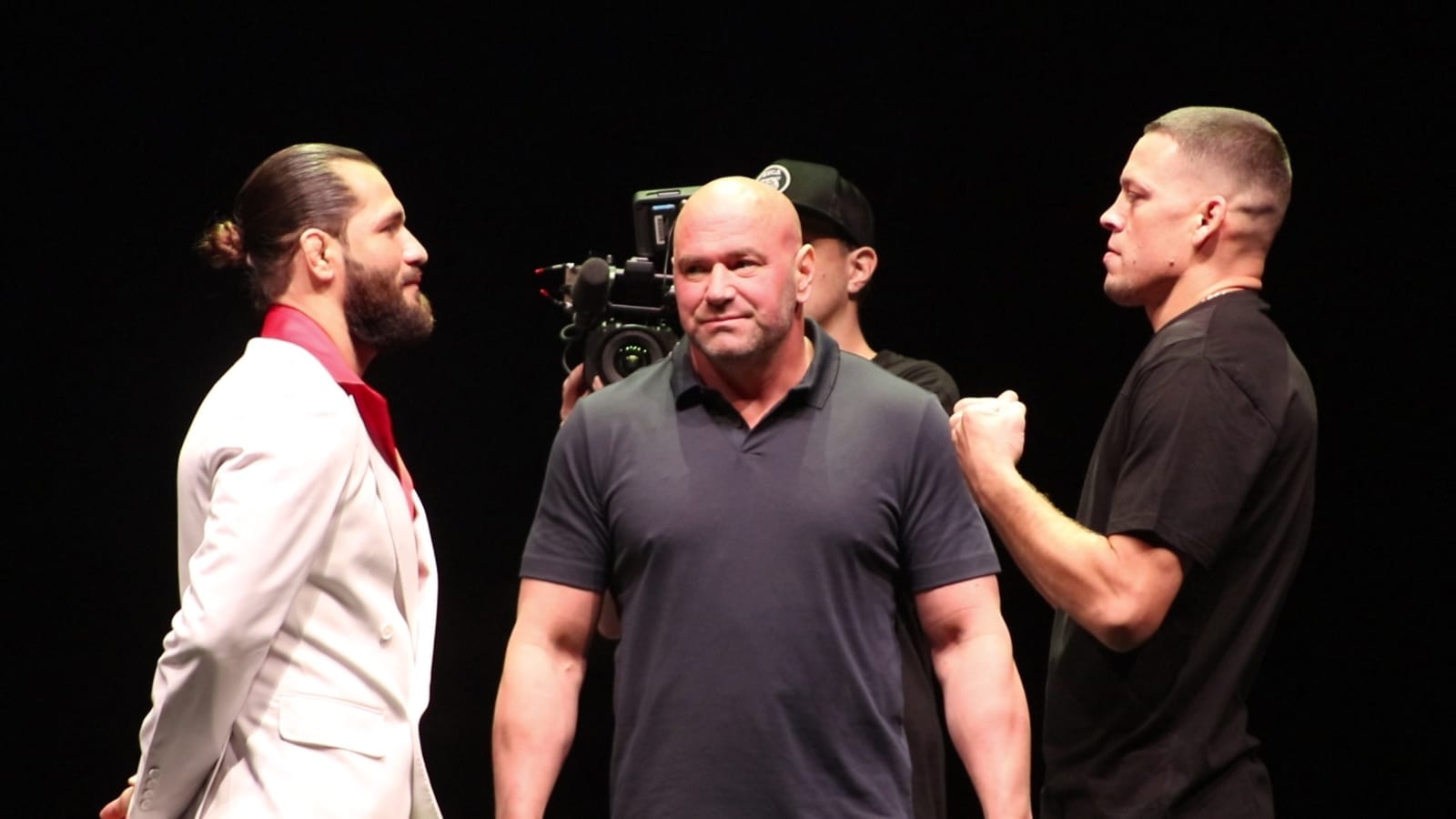 Jorge Masvidal doesn't quite understand Dana White's recent comments in regards to how fighters should approach their career.
Last week, the UFC president said he felt fighters weren't looking at their careers in the right way, and instead of sitting on the sidelines pushing for more money should instead look to keep as busy as possible.
"When you're a professional athlete, you have a very small window of opportunity. A very limited amount of time. You know?" White said. "We get into this money shit and stuff that's going on right now, everybody acts like this is a fucking career. This isn't a career, this is not a career. This is an opportunity.
"Anything can happen at any given moment, the knee can blow out. Your back. Your this, your that. Covid-19, who the hell knows what's coming down the pipeline? So you have to take every opportunity that you can get."
In Masvidal's eyes, that's a confusing perspective, especially if you consider how long he's been an active competitor in mixed martial arts.
"Dana White said something the other day, and maybe he could explain this, he said this is not a career, it's an opportunity," Masvidal said in an Instagram live. "I've been doing this 16 years. Shit, I've had a lot of opportunity, huh? So It's not a career, Dana White, that's interesting to know man. I just really think sometimes we don't see eye to eye on anything you fucking say. How is this not a career?"
That being said, it's not like the welterweight has any ill will towards White, regardless of their recent disagreement on pay. Instead, Masvidal believes a fighter and promoter will always find conflict due to their inherent interests.
"He's my coworker, I don't really — It's not like I'm gonna hang out with him any time soon or anything like that," Masvidal said. "I don't have any animosity towards him but I also don't really like him too much either. Because he has to do his job which is generate the most for his company, I gotta do my job which is generate the most money for me and myself. So you see where that clashes? We're not always going to see eye to eye, but I don't think he's like a devil or evil fucking person. I just think he's gotta do his job and I gotta do mine."
Comments
comments