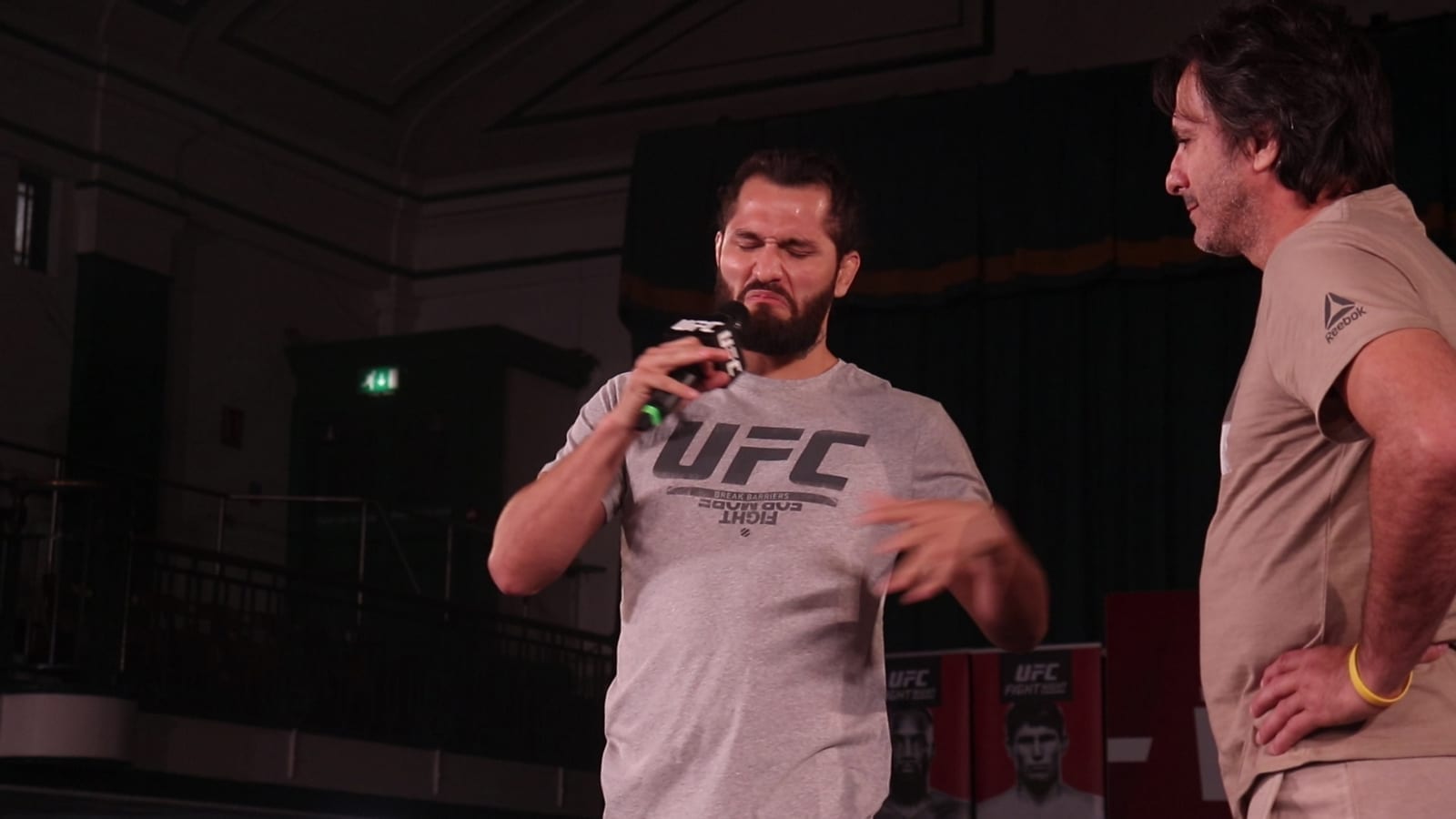 Jorge Masvidal can understand why Ben Askren was happy in the immediate aftermath of his fight at UFC 235 against Robbie Lawler.
Askren had his hand raised by referee Herb Dean after Lawler's arm appeared to go limp from a bulldog choke in the first round. The issue Masvidal has, however, is that when Askren saw the replay of the contest, and saw Lawler was immediately on his feet protesting the stoppage, he should have immediately felt awful.
"I don't if you guys saw the Ben Askren/Robbie lawless fight," Masvidal said to fans yesterday at the UFC London open workouts. "This is news to me. I've never seen anyone go to sleep and get choked out and [put their thumb up]. Ever in my career.
"So if I'm Ben, which I'm not cos I'm not a coward, being a fighter I can get caught up in the moment and say, 'Yes, I won', they gave me the victory. But when I would see that replay I would see I didn't put that man to sleep, I would feel some type of way. That would be that I didn't beat this guy, let's fucking do it again, and I'm gonna kick your fucking ass. But he's not like me."
–
Comments
comments