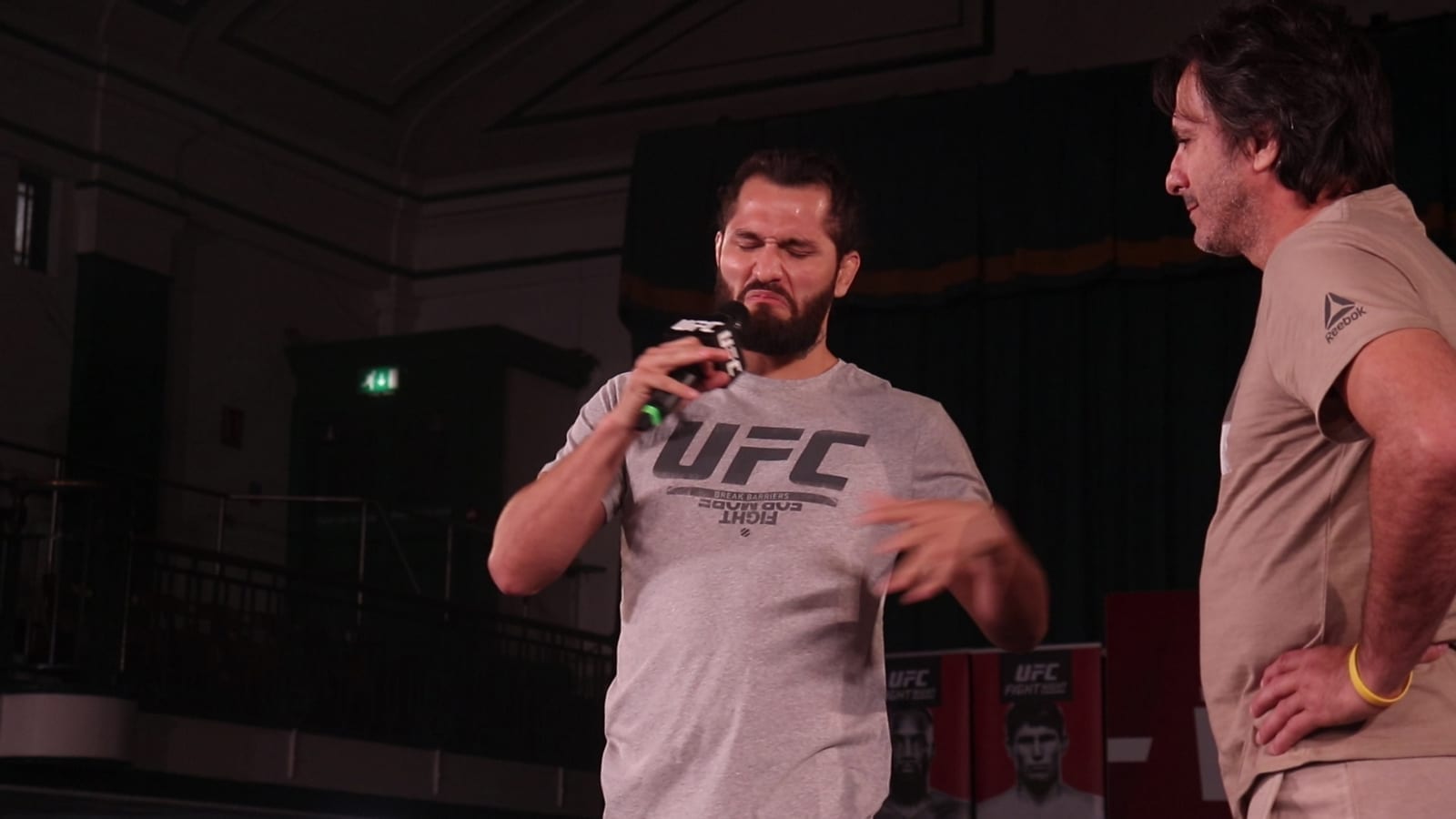 Nate Diaz wants to fight Jorge Masvidal. Jorge Masvidal wants to fight Nate Diaz. The fans want to watch… but already we're getting warnings it might not as be a foregone conclusion as we previously hoped.
Earlier this week, Masvidal said negotiations were underway for the contest, with December being a potential target. Today at a media event at American Top Team, however, he raised concerns that the UFC might not be willing to spend the sort of money Masvidal and Diaz believe they now command.
"Let's see how the UFC plays. Is it gonna play hard ball, or are they gonna give into what the fans fucking want?" Masvidal said (H/T MMAJunkie). "Are they gonna listen to the fans or not? If the fight doesn't get made, it's not because I don't want it, or Nate doesn't want it. It's because we're not getting what we want. It's sad to say. That'd be the only way it doesn't go down."
Sometimes, fighters are accused of hiding behind negotiations to avoid contests they aren't completely on board with. With Masvidal, however, that concept can be ignored. As viewers could see by the huge grin on his face when Diaz called for a bout with him at UFC 241, this is very much a fight Masvidal wants to get.
"Huge smile," Masvidal said. "I mean, not just from the point that we could both make money – because I think I'm as popular as I've ever been and same with Nate, so it just would make sense on the financial side. But on the side of being a fan, who doesn't want to see these two dogs get locked up in the cage and go?" Masvidal said. "Which one's more dog at the end of the day? Let's find out. … Let's just find out who is the biggest dog in the division."
So essentially, all that matters now is that the UFC find the right figure to make both men happy.
"Me and Nate ain't even gonna have to do too much press conference, because the fight speaks for itself," Masvidal said. "People are just gonna want to see that shit. You're gonna pay your hard-earned money, but you're gonna have to compensate me for that. … I just know I didn't place my ducks in a row; Nate did the same thing. We're on a collision course, but we gotta get compensated for it, man. That's it. That's all we're fucking saying. That's all I'm fucking saying. I just want to get compensated for my fucking services."
Comments
comments