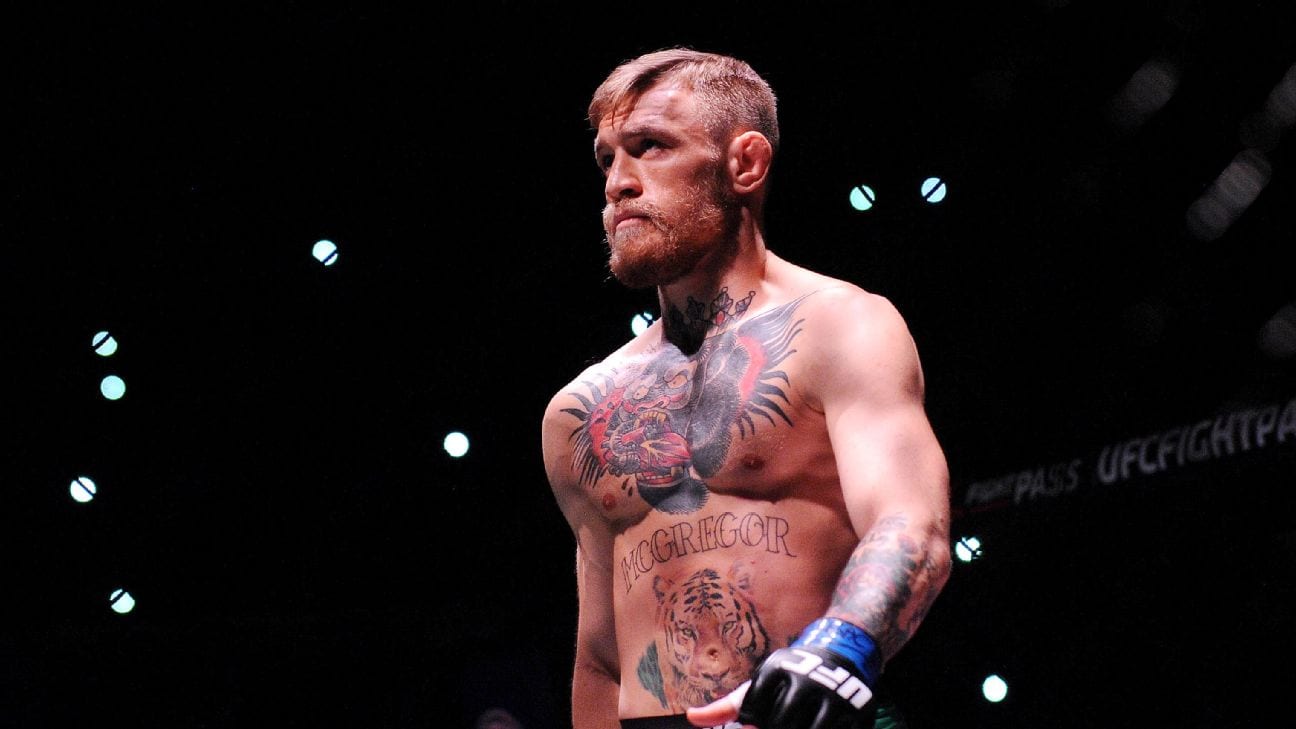 Conor McGregor has confirmed he fully intends on returning to fighting, and as he recovers from an injury has goals of doing so by the end of the year.
McGregor spoke at length on ESPN earlier today, where he unequivocally stated that he missed competing in the Octagon, and had every intention of fighting this year before a hand injury forced him to the sidelines momentarily.
The Irishman noted he'd been in talks with the UFC over a fight with Justin Gaethje in July, but those plans were scrapped and now after a doctor cleared him to grapple, he was focused on as swift a return as he can manage.
So now fans are aware the 'when' is being worked on, the next question asked is naturally the 'who'. According to McGregor, while a rematch with Khabib Nurmagomedov was the top of his priorities, he's aware there are plenty of other men worth fighting.
"I want my world title back," McGregor said. "I want that redemption. The camp was incorrect. I learned so much from that. And look, knowing the commitment I had in that camp, and knowing the performance I put on.. He ran away for that first round, he didn't throw a punch. He shot for the legs before he threw a punch.
"The first round I should have been talking to Herb. [Khabib] says he walking to me in the cage, there was not a whisper out of him until he ended up in a dominant position. The only reason he ended up in that dominant position was because I walked around with disrespect towards him because he was running around the cage. I switched off for that millisecond, he got that lucky shot. Even after he got that lucky shot — although it was a beautiful shot — even after he got the shot, I bounced back up and engaged. What did he do? Shot again.
"Whoever. If you're asking me who, whoever. If Dustin goes in and does it, Dustin. If Nate, Nate. Jorge? Jorge. I don't know what size, I don't know what Dana's talking about, about size and all that. I don't even know Jorge that well to be honest with you, I just seen the last two and I saw the Iaquinta bout.. but I don't know, anyone. Tony Ferguson, Justin Gaetjhe, Holloway rematch, Aldo rematch. There's so many bouts for me, so many. In reality, it doesn't matter who.
"It's just about me getting back in and being who I am. Not a shell of myself. Not half committed. I was too committed in the gym and not committed enough outside of it. The training sessions were too serious, and then when I left the gym it was gone from my mind. I would go off into the jungle, and you cannot do that. You cannot be half in, and I paid the price for it."
–
Comments
comments