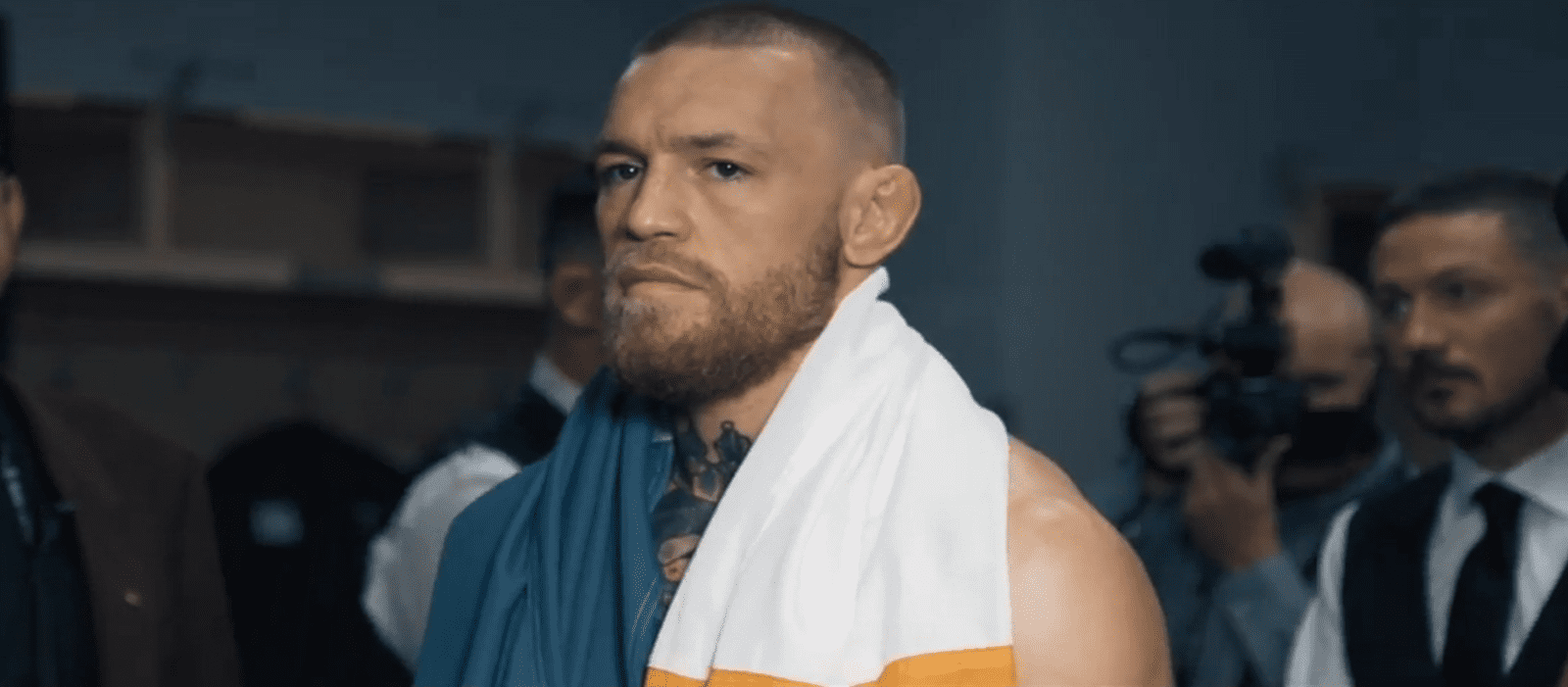 Last week, footage of Conor McGregor getting into an altercation a fellow pub-goer was released by U.S. media outlet TMZ. It immediately drew widespread condemnation.
It was the latest in a number of incidents McGregor has had with members of the public.
Today, in a lengthy interview with ESPN, McGregor acknowledged his run of bad behaviour, and said that despite what fans might think looking from the outside in, he was trying to learn how better to cope with his fame and those he interacts with.
"I was in the wrong," McGregor said. "That man deserved to enjoy his time in the pub without having it end the way it did. … I tried to make amends and I made amends back then. But it doesn't matter. I was in the wrong. I must come here before you and take accountability and take responsibility. I owe it to the people that have been supporting me. I owe it to my mother, my father, my family. I owe it to the people who trained me in martial arts. That's not who I am. That's not the reason why I got into martial arts or studying combat sports. The reason I got into it was to defend against that type of scenario.
"Like I said, I'm working really hard to do this," McGregor continued. "I'm taking the necessary steps and I've been on a great trajectory. Even before the Miami incident, I was on a great trajectory. And then I had a little slip and I'm back up. I'm trying my hardest. I swear on my life, I'm trying my hardest.
"It's been, what? Five months since that one? That's it. I just have to take what comes and move on. I've learned from every single experience in my life and try to do right for the people who want me to do right… But how can they back me in certain situations? I must understand that and grow as a man and make amends."
"As far as my fellow colleagues, I deserve to be called out on it," McGregor said. "I deserve to be called out on that behavior. It's just unacceptable. There's no excuse to it. I deserve everything that comes may way with it."
At one point in his career, McGregor was regularly touted as an inspiration to the fans, with his rags-to-riches story considered a huge part of his legacy.
With the pub video, as well as an altercation in Miami earlier this year that saw the Irishman walk away with a fan's phone, McGregor knows he has plenty to do to win over those who used to love him.
"As far as the fans and seeing the fans disappointed in me. It hurts me so much because I'm a fan," McGregor said. "Everything I've done is for the fans. I'm a fan-favorite fighter. My whole entire career has been based for the fans. Never pulling out. Never turning down weights, sport, rules, anything. I've always done it all to light the game up for the fans and to create fanfare. To see them disappointed in me, it hurts me to my soul more than you'd ever know. Like I said, retribution, redemption, respect. I will come and I will regain all of those."
Comments
comments