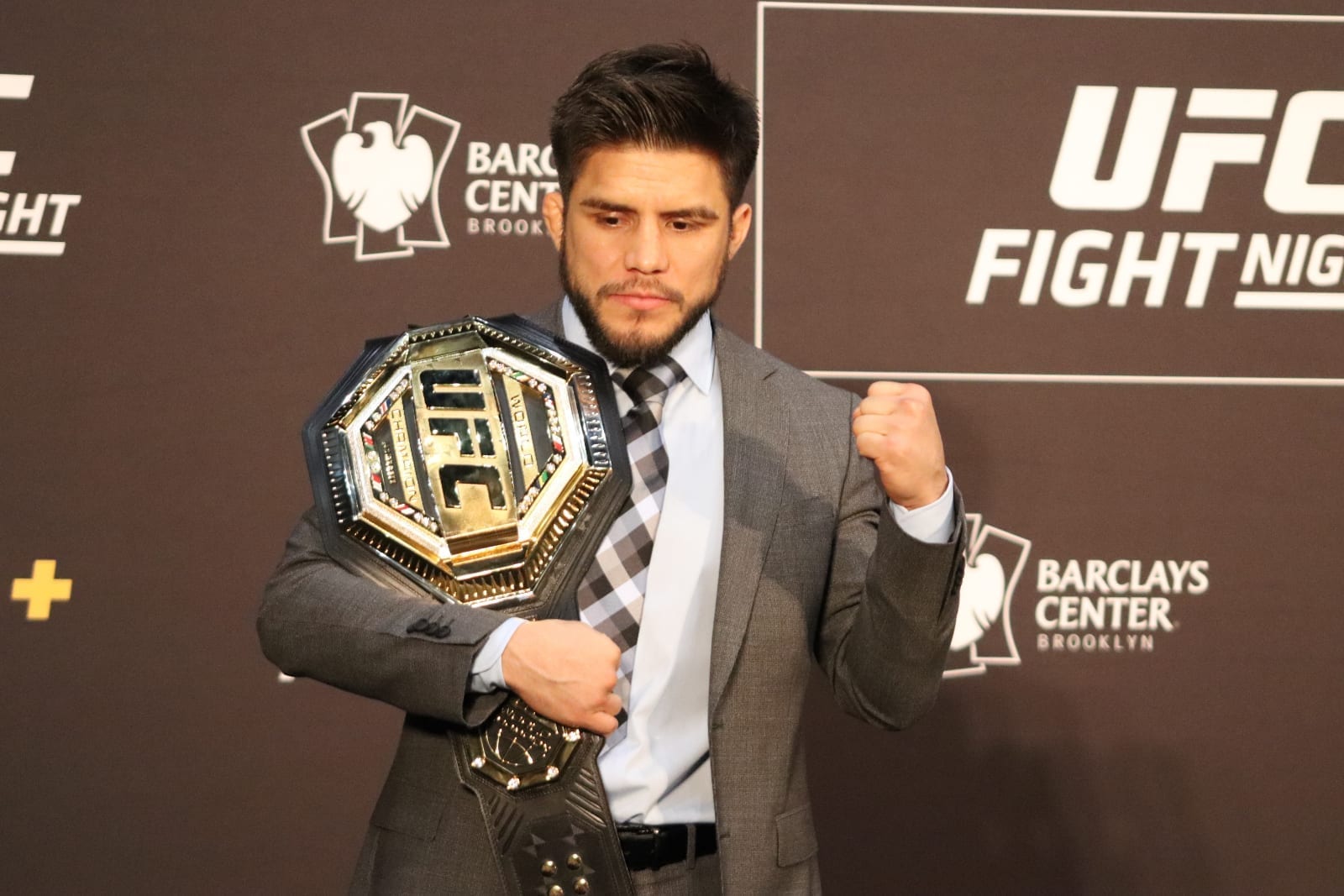 Henry Cejudo will have to defend his 125-pound championship next time he competes, or else face losing one of his world titles says UFC president Dana White.
White was speaking after Tuesday night's edition of the Contender Series, where he revealed he's already got Cejudo's next steps in mind.
"Right now, we have some things playing out at 135 pounds. What we'd like to see Cejudo do is defend his title against [Joseph] Benavidez," White said. "Benavidez is ready. It's the right thing to do. If he can't, then he needs to give up one of the belts."
Cejudo was last seen winning the 135-pound title in an impressive performance over Marlon Moraes. Unfortunately for the two divisions he currently reigns over, he was injured in that contest, and looks likely to be out until the beginning of next year.
He last defended his flyweight title in January of this year, defeating T.J. Dillashaw.
"He needs to defend that title," White said. "First of all, we're playing some things out to see who's going to be the next challenger at '35.
"Benavidez is ready to go. He deserves it and he's got a win over Cejudo."
Comments
comments