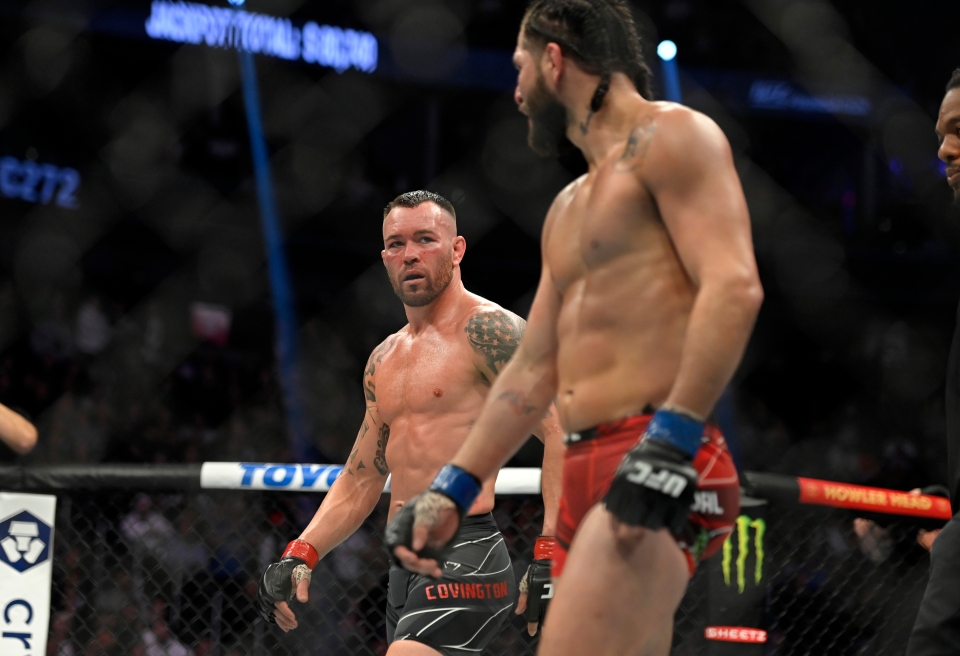 Jorge Masvidal has been charged with aggravated battery and criminal mischief by Miami Beach Police days after an alleged fracas outside of a restaurant.
Covington, who defeated Masvidal by unanimous decision earlier this month, claims that he was sucker-punched "struck him without notice or warning" twice by Masvidal, chipping a tooth and suffering a laceration to his wrist in the process. He also alleged that an expensive Rolex watch had been damaged in the confrontation.
Covington also told police that Masvidal told him "you shouldn't have been talking about my kids" during the attack.
Following the alleged attack, Masvidal surrendered himself to Miami Beach Police where photographs were taken showing an injury to his right hand and his knuckles.
Masvidal was then arrested for felony battery/aggravated/great bodily harm and criminal mischief.
If convicted of the charges, Masvidal could be set for a prison term as aggravated battery is held as a second-degree penalty, and could result in up to 15 years behind bars as well as a $15,000 fine.
Following the alleged encounter, Masvidal posted a video to social media which appeared to reference that incident, saying: "call this the show your face challenge … what's up, I'm from Dade county. You talk that s*** you've got to back it up. That's how my city rolls."
Masvidal has since been released from custody on bond.
Comments
comments