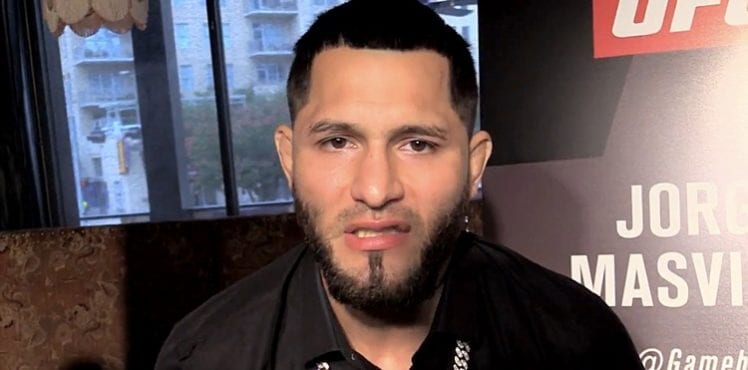 When Jorge Masivdal heads to London, he'll meet Englishman Darren Till in the main event — although not the Englishman he's always wanted to fight.
Masvidal and retired middleweight Michael Bisping have had a long standing rivalry with each other, having repeatedly finding themselves in altercations in hotel lobbies while on UFC duties. And according to Masvidal, he's hoping Till isn't the only English guy he gets into a fight with on the UFC London weekend.
"That's it, man, ride off into the sunset, take over the island for a day or two, maybe I see Bisping somewhere in some freaking after hours place, slap him up just to end the night on a even better note, because I got such a punk talking crap to me in front of my family and kids," Jorge Masvidal said, speaking with BJPenn.com. "He's going to get it one day when the UFC officials ain't around.
"If I get to see Bisping after the Till fight and slap him up, what a super plus. That's like a 50K bonus if I just get to slap up that little trick bag in his own city. Oh, I'd pay a good amount of my hard-earned money. Everybody here in this knows we don't earn the money the easiest way that it can be earned. Man, I would spend a lot of my own money just to be put in the cell with him showcasing it."
Comments
comments