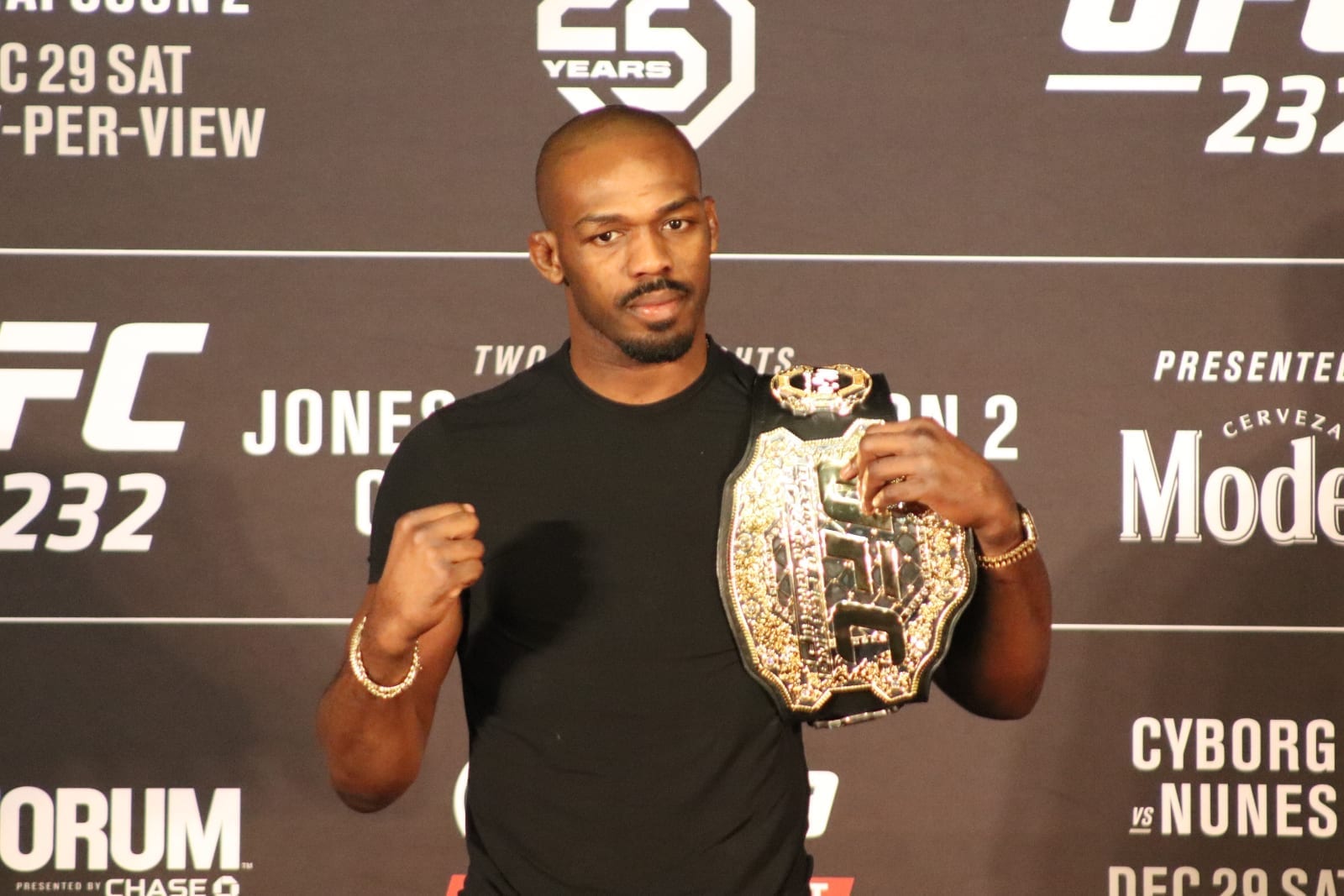 Jon Jones' storied history with performance enhancing drugs and the reasoning for their appearances in his system has another chapter.
It was revealed that Jones' drug test in advance of UFC 232 yielded trace amounts of oral Turinabol metabolite, the same substance which proved so controversial in the lead-in to his title bout with Alexander Gustafasson in late December. The test was conducted following the weigh-ins on the eve of the contest.
The California State Athletic Commission will take no action per the results of the test, given their position that it was satisfactorily explained prior to the bout. The CSAC hosted the bout after Nevada refused to issue a license to Jones following the PED abnormalities.
"I spoke with the scientists," CSAC chief Andy Foster said to MMA Fighting. "They stand by their original statement. Nothing has changed. We've already punished Jon Jones for the M3 metabolite, which is a long-term metabolite. There's no grounds to charge somebody twice for the same violation."
It was announced by the UFC's VP of vice president of athlete health and performance Jeff Novitzky that the reason the substance was in Jones' system was due to a residual 'pulsing' effect from a previous ingestion.
"Science-wise, it does make some sense," Novitzky stated. "Once again, there was no parent compound and none of the short- or medium-term metabolites, which tend to stick around for three or weeks. So this is even more indicative that for whatever reason this long-term metabolite is just hanging around in these tissues and they get expressed when you're going through weight loss."
Novitzky was keen to dismiss suggestions that Jones now has a 'free pass' when it comes to this particular substance.
"I don't think it's a blanket statement that every time that metabolite shows up that it's automatically considered no re-administration," he explained.
"They're looking at a lot of different factors each time it does show up. They're looking at biological passport information to determine, are any of these other levels suspicious or raising or dropping. They're looking to see if they can detect any of the shorter or medium term metabolites. It's not accurate to say that every time this expresses itself in Jon it's an automatic free pass."
Jon Jones will defend his UFC light heavyweight championship against Anthony Smith at UFC 235 on March 2.
Comments
comments