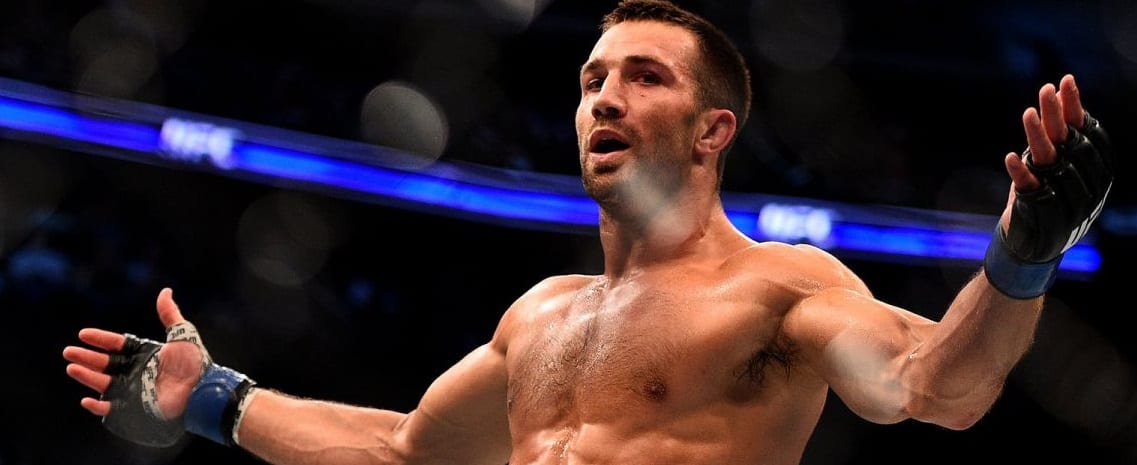 If Jon Jones were to retire tomorrow he would leave behind him a legacy unmatched by 99% of fighters ever to have put on a pair of 4oz gloves.
So far though Jones, who is in essence undefeated in his career, has resisted any urge to move to heavyweight in search of a second UFC world title to mirror the accomplishments of Conor McGregor, Amanda Nunes, Henry Cejudo and, perhaps more interestingly given his weight, Daniel Cormier.
Luke Rockhold, an AKA teammate of Cormier's and former UFC middleweight champion, is another who has recently announced a move north to the light heavyweight frame in pursuit of a second world title — and he says he can't understand Jones' reasoning to remain in his current weight class given that he has yet to receive many true challenges there.
"DC, I think it's foolish for him to come try to challenge Jon back down," Rockhold said to Submission Radio. "I think Jon should have to come challenge him up for the heavyweight title. I mean, that's where the natural weight is. Jon's a big guy and he cuts a lot of weight too to get down. So, Jon's scared to fight DC at heavyweight. I don't know why DC thinks he's gotta come back down to fight him there to prove some point. It just… it doesn't make sense.
"Jon ain't talking about fighting DC at heavyweight, he's just kind of beating around the bush and he's trying to bait him back down and antagonize him. So, Jon doesn't want to fight DC at heavyweight. There's only a few guys he wants to fight that makes sense."
If indeed Cormier remains at heavyweight for the last few fights of his career, Rockhold says he would be more than happy to take DC's spot in the Jones rivalry — assuming Jones gets through his UFC 239 title defence against Thiago Santos unscathed.
"I'm paying attention to what's out there and there's not [a lot]," Rockhold said. "And there's a lot of history with a match-up like that. I've been there through many training camps for Jon Jones, and been Jon Jones. So, we'll see. I'm gonna go out there and I'm gonna fight my fight, and Jon's gotta win his fight."
Comments
comments