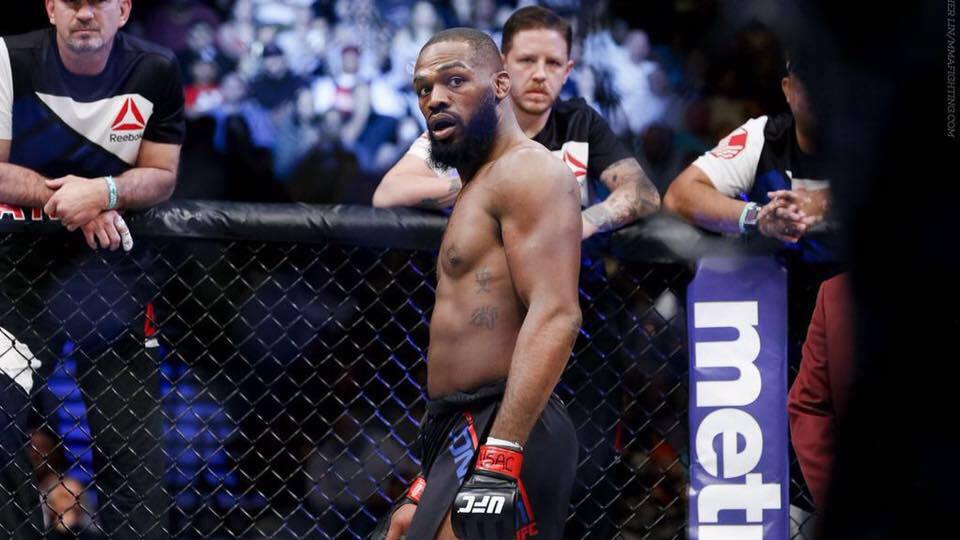 The redemption of Jon Jones will be central to the late-December UFC 232 main event between the former chamption and top 205-pound contender Alexander Gustafsson.
The Swede will attempt to pry the (what will then be) vacant light heavyweight title from Jones. Gustafsson came very close to winning the strap from Jones in a classic back-and-forth battle five years ago but Cormier, who will surrender his title to the winner, suggests that it will be Jones who has his hand raised aloft after the bout's final bell.
"Initially, I was very disappointed they were going to give [Jones] the title fight because I really didn't do anything wrong to get stripped, but I understand the organisation has to move forward," Cormier said via FloCombat.
"The reality is I was OK with the decision a little bit more due to the fact that whoever wins the fight, if I decide to go back to 205 [pounds], I'm guaranteed the title fight."
Cormier is slated to defend his heavyweight title next month at UFC 230 in Madison Square Garden against Derrick Lewis, a fighter who has won 9 of his last 10. A victory there seems to lead to a potential bout with the returning Brock Lesnar but Cormier, who will fight just once more post-Lewis before retiring in March next year, also has his eye on a third bout with Jon Jones — and thinks his former foe will present that opportunity by defeating Gustafsson later this year.
"I think [Jones] wins the fight," Cormier said. "I think Gustafsson is a fantastic fighter. I just believe that he caught him on a night when it was like this fight for me with [Derrick] Lewis. Nobody gave Alexander a chance, and I think Jon took that mindset into the fight too, and that's why the fight was so close.
"I shared the Octagon with both and I think Jones is just a better fighter. I've got to be honest with you."
Comments
comments