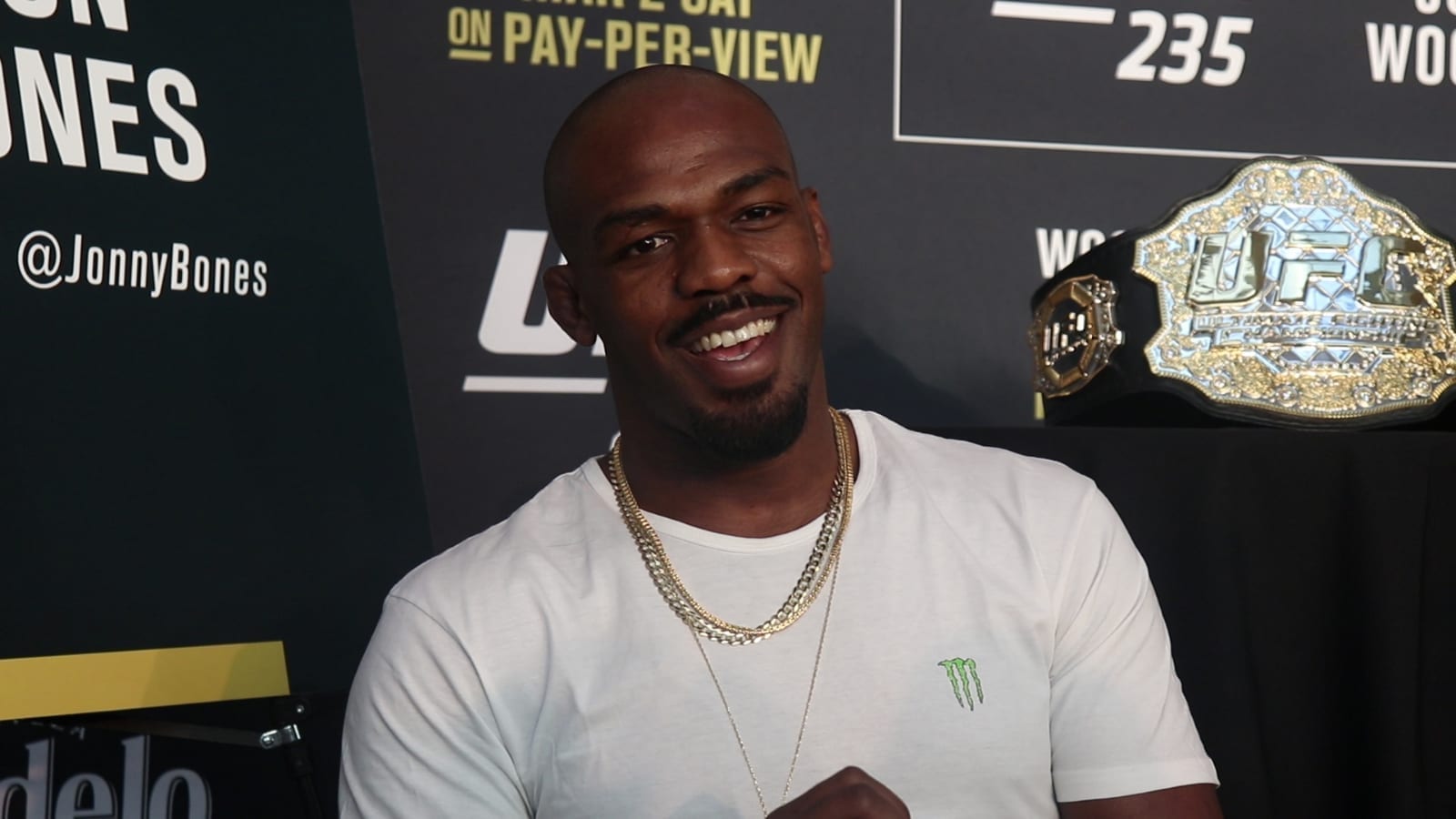 Jon Jones says the much talked about fight with Israel Adesanya won't happen.
That's because, according to the UFC light heavyweight champion, Adesanya's timetable simply isn't going to work for him.
For those unaware, in an interview with TheMacLife last week, Adesanya revealed he'd already envisioned the time and place for a fight with Jones, allowing himself a number of fights to defend his newly won middleweight title before heading up to 205 pounds and fighting his new rival.
"Raiders Stadium, Las Vegas. That's where it's going to happen. I decided in July when I was in Vegas," Adesanya said. "Probably — the middleweight divisions getting stacked, I like Cannonier right now. Costa, I got to take care of, and a few others — I'm saying 2021. Probably early, yeah, because the way I fight, six fights in 18 months. I've just had a long break, I beat [Whittaker] in the first, second round. I get another fight straight away [and so on].
Jones evidentally heard those comments, and was unimpressed, responding to a Francis Ngannou comment on twitter that Adesanya needs to find confidence.
"By the time this kid gets his confidence together I'll probably already be in the heavyweight division. I don't need to wait till 2021 to start believing in myself," Jones wrote.
Jones has been flirting with a move up to heavyweight for some time, and at one point a fight with Brock Lesnar seemed plausible.
By the time this kid gets his confidence together I'll probably already be in the heavyweight division. I don't need to wait till 2021 to start believing in myself https://t.co/PE16eSVl9i

— Jon Bones Jones (@JonnyBones) October 7, 2019
–
Comments
comments