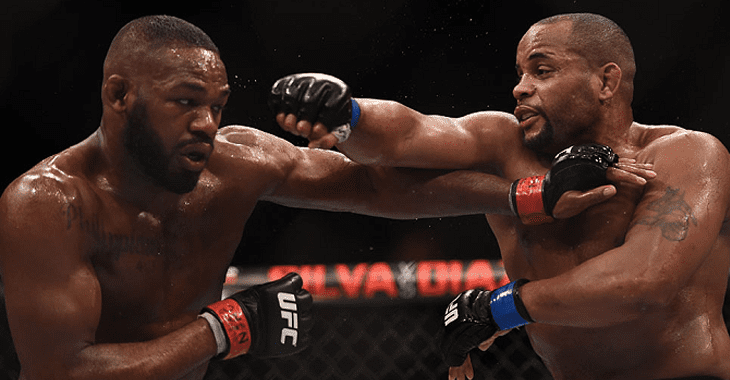 If there remained any doubters as to Israel Adesanya's efficacy as an elite, world class fighter prior to UFC 243 then those people were likely won over last weekend in Melbourne.
Adesanya's title-winning performance against Robert Whittaker has served notice that the skinny kid with the funny accent who stormed into the UFC 18 months ago is one of the company's rarest commodities: a potential superstar capable of reaching that elite territory only reached by few before him. While it is important to pump the brakes and realise that Adesanya has been undisputed middleweight champion for a matter of hours, speculation — some of it from Adesanya himself — has reared its head suggested that 'The Last Stylebender' could be the man to hand a legitimate defeat to light heavyweight champion Jon Jones.
By the time this kid gets his confidence together I'll probably already be in the heavyweight division. I don't need to wait till 2021 to start believing in myself https://t.co/PE16eSVl9i

— Jon Bones Jones (@JonnyBones) October 7, 2019
However, there is at least one man who preaches caution. Daniel Cormier has spent nearly 40 minutes in the octagon with Jones and knows more than most what it takes to compete with the man unanimously regarded as the finest 205-pound champion in history — and he doesn't like Adesanya's chances.
"He's just small," Cormier said of Adesanya on the ESPN post-fight broadcast via MMA Fighting. "He's just small for Jones. Jones is a big guy and I think people underestimate how big he is. When he grabs you, because he's so big up top, right — they make fun of how small his legs are — but he's 225-pounds [and] a lot of the weight is up top. He's so long that he almost hangs on you. It's like a towel when you're in the clinch and I think Izzy may struggle with that because Jones is so big."
Jones' last fight at UFC 239 in July was marked by the first time that the champion had lost a fight on one of the three judges' scorecards. The other two officials gave Jones the nod in the fight, rendering it the first split decision victory of his career. His opponent that night, former middleweight Thiago Santos, had several moments of significance in the fight and all of them came from stand-up exchanges.
'DC' likes what he sees when it comes Adesanya's arsenal of attacks.
"I would not mind watching them fight because if Jones has to stand with this guy, he's in trouble," Cormier said. "Jones is very hittable but Izzy needs to get a lot bigger if he's gonna fight this guy."
Comments
comments