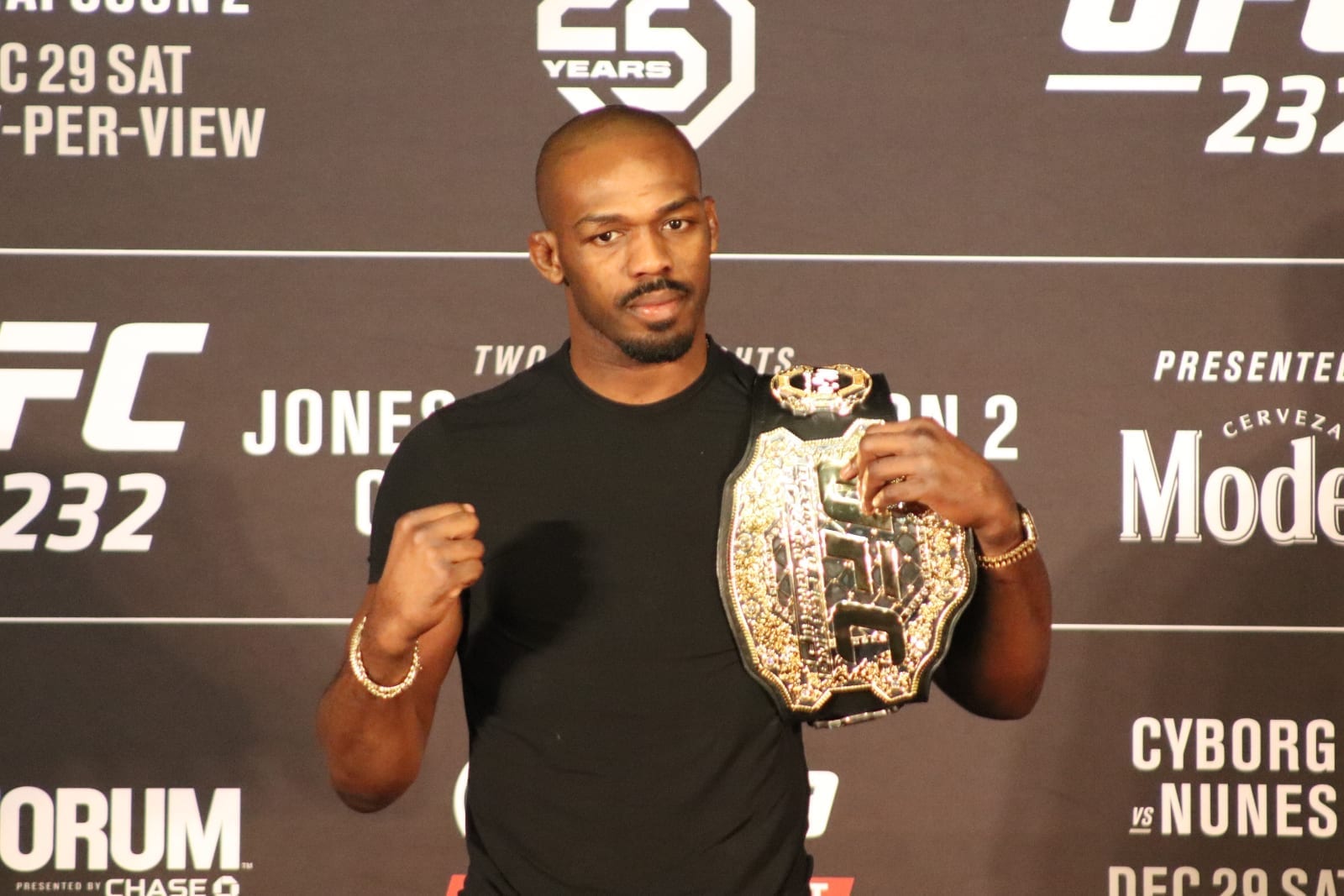 Jon Jones appears set on making up for lost time.
The UFC light heavyweight champion has had a stunted recent career, owing to a series of drug testing irregularities as well as some outside-of-the-cage issue, but the newly re-crowned UFC 205-pound champion takes on his second fight in a matter of months this weekend at UFC 235 opposite Anthony Smith. Once that particular hurdle is cleared though, Jones says he is looking towards some lucrative, money-spinning options — one of whom is Brock Lesnar.
Lesnar is touted to make his UFC return this year and has been linked to a heavyweight title clash against Jones' rival Daniel Cormier, even going so far as to incite a confrontation with the champion following his defence against Derrick Lewis last November, but Jones says this is a fight that he is also pursuing.
"I'd take Brock Lesnar because he brings a whole different audience and people have already seen me make DC cry twice already," Jones said to the media during the UFC 235 fight week. "I've got nothing against this guy. Let him have his heavyweight dominance."
Cormier has chased a third bout with Jones though he wants it to take place at heavyweight but it appears that Jones will only entertain a move up to that division if it comes in the light heavyweight division, where Cormier has said he will never compete again.
A pursuit of a fight with Lesnar would be interpreted as Jones standing on Cormier's toes somewhat, taking the one bout which Cormier has been vocal in his desire to make.
Comments
comments