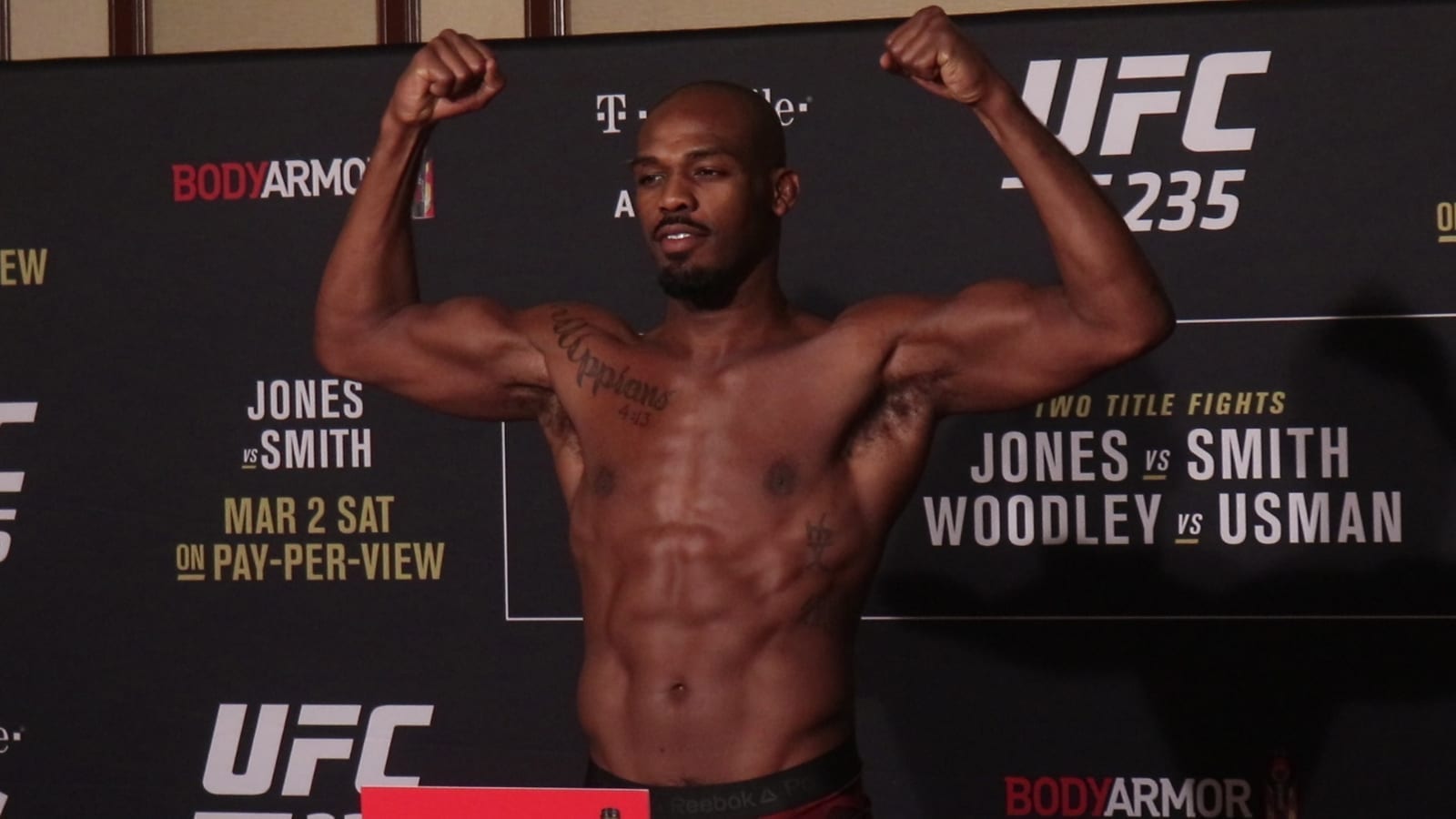 Jon Jones has his next UFC title defence scheduled in the books.
Jones is set to meet 205-pound contender Dominick Reyes at the as-yet unlabeled UFC event (likely UFC 247) on February 8 in Houston, Texas. The news was first reported by ESPN's Brett Okamoto.
Jones has been teasing the contest for some time, so perhaps it doesn't come as a major surprise. The champion had said he'd rather face Reyes than other contender Corey Anderson due to Reyes' perceived larger challenge.
Reyes was last seen knocking former middleweight champion Chris Weidman out in the first round. While he had recently offered some respect to Jones, the champion pushed back any sign of friendliness, instead saying Reyes had already insulted him.
Comments
comments