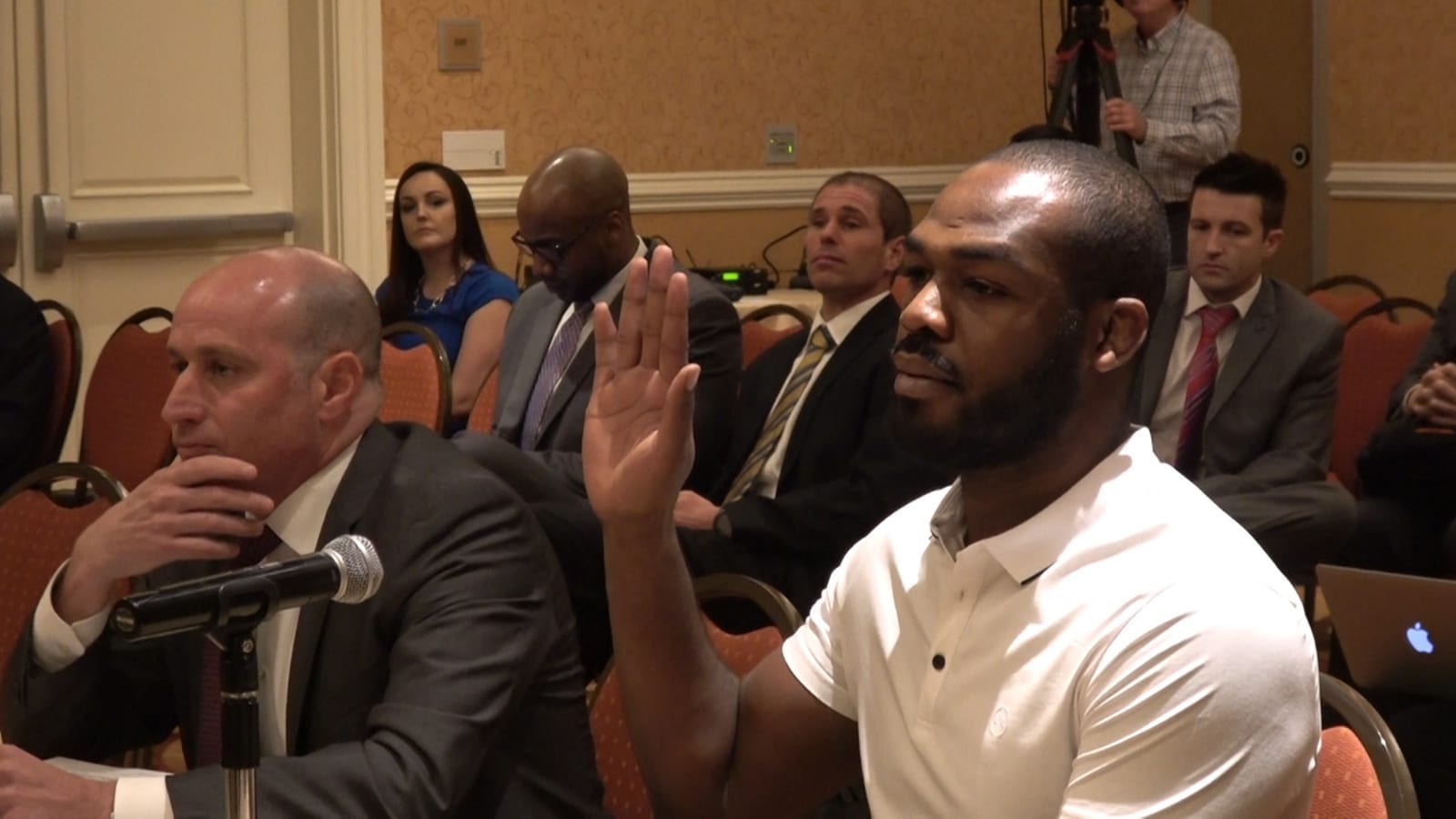 Where there is Jon Jones, there is controversy.
In what was supposed to be his shining return to fighting, the Nevada State Athletic Commission revealed Sunday they would not license Jones to fight in their State after discovering 'abnormalities' in his system. The UFC have elected to move the entire event from Las Vegas to California, where Jones is currently licensed to fight.
"This will allow for a measured, thoughtful, and comprehensive discussion of his anti-doping testing protocol and results and provide an opportunity for the NSAC to determine the appropriate path forward for him in Nevada," the Nevada Commission's statement read. "We look forward to his hearing."
USADA Statement on Jon Jones Sample and UFC Anti-Doping Policy pic.twitter.com/TJfbJB5X9W

— USADA (@usantidoping) December 23, 2018
According to the UFC, the California State Commission and USADA, this is not a new issue and instead stems from red tape after Jones' test failure last year.
"There's been no violation of the anti-doping program," UFC vice president of athlete health and performance Jeff Novitzky said Sunday. "He's been cleared to fight in terms of the USADA program. … USADA fully analyzed it internally. They reached out to outside experts from around the world. They reached out to another sports league that has seen the same issue. And all of them, independent of us, determined that this was not a re-ingestion of the substance and this very, very small amount that was occurring and still showing up, according to these expects from around the world, did not provide any performance-enhancing benefit.
"Not much is known about this longterm metabolite. The parent compound is not approved for human use anywhere in the world … but what both USADA and other entities are seeing is that a recurrence, or potential 'pulsing,' where you have multiple negative tests and then a positive one for a very low amount – they're seeing that quite commonly over time. And no one knows how long this could last – it could potentially last forever (in Jones' system)."
Comments
comments